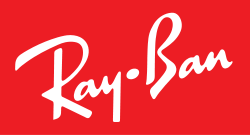 koleksi RAY BAN B&L MADE IN USA original paling komplit di kaskus :



NO KW and NO MADE IN ITALY





1000% ORIGINAL MADE IN USA
INTERMEZO :
1. Kenapa Ray Ban?
Karena Ray Ban adalah Brand kacamata dengan kualitas yg sudah tidak terbantahkan, jaminan mutu dan prestisius ( aksesoris lifestyle wajib buat Bergaya dan UPDATE Fashion )
2. Kenapa Ray Ban B&L Made in USA ?
Sekedar info saja, kelebihan Ray Ban sebagai brand kacamata adalah pada teknologi yang digunakan pada setiap produknya, dan Ray Ban B&L USA punya kelebihan yang tidak dimiliki pada brand kacamata lain (SAMPAI SAAT INI TIDAK TERKALAHKAN), bahkan tidak mampu dibuat lagi oleh Ray Ban sendiri (STOP PRODUKSI) sejak tahun 1970.
3. Apakah kelebihan teknologi Ray Ban B&L USA dibandingkan merk lain/Ray Ban made in ITALY?
adalah teknologi pada kacanya yg dibuat dari bahan baku kristal murni( dicetak dengan laser dan technology uranium untuk tenaga NUKLIR), dan setiap type Ray Ban dibuat dengan teknologi " ANTI GLARE " berbeda - beda setiap typenya (ex: CHROMAX-DIAMOND-G15 ), hal ini tentu saja untuk fungsi pemakaian yg berbeda beda
4. Apakah perbedaan ketika dipakai, jika dibandingkan kacamata lain?
technology kaca Ray Ban adalah teknologi masterpieces yg dibuat khusus untuk para PILOT tentara Amerika pada perang Dunia ( tadinya ) dan tentu saja tidak dapat terulang lagi, karena untuk saat ini perang dunia sudah berakhir
Ketika dipakai, kacamata raban mampu menyaring hampir 95% sinar ultra violet yang tidak baik bagi mata (ANTI GLARE), dan mampu menghasilkan pandangan contrast dengan warna tertentu yang lebih jelas dan indah dari warna/keadaan aslinya ( disebut ray Ban , the color of life ),jadi jangan heran, sewaktu anda memakai Ray Ban, anda akan begitu terpesona dengan pandangan yg anda lihat, dan tidak akan mau memakai MERK KACAMATA LAIN, semahal apapun, tidak akan menyamai Ray Ban.bahkan Ray Ban MADE IN ITALY yang diproduksi saat ini TIDAK MEMILIKI teknologi ini.
5. jadi, merk kacamata outdoor apa yg terbaik?
Alasan diatas pantas untuk membuat Ray Ban B%L masih tetap kacamata terbaik sepanjang masa, dan selalu jadi pilihan para pecinta kacamata (termasuk para selebrity HOLLYWOOD dan musisi Dunia)
NOTE :
1. rayban yg ane jual djamin 100% ori Ray Ban B&L made in USA
2. kondisi dan kelengkapan berbeda beda, bisa

100% NOS ( New Old Stock )

belum pernah dipakai, atau

SECOND with GOOD CONDITION


3. Foto yang ada adalah ASLI/NO TIPU - TIPU(what u see what u got )
4. harga yg tertera adalah

HARGA NEGO


5. Anda SUKA, anda BAYAR, ane KIRIM
6. NO COD ( kirim JNE saja, 3 hari nyampe seluruh INDONESIA)
7. NO REKBER ( Ribet )
8. SMS only di :

08562032230


9. MAAP ye kalo ada SALAH - SALAH kata, murni niat DAGANG doang.
1. Ray.Ban WAYFARER MAX
Spoiler for "my spoiler":
2. AMERICAN OPTICAL AO
Spoiler for "my spoiler":
3. Ray.Ban CARAVAN 62L- black lenses/black frame - BLACK clip
Spoiler for "my spoiler":
4. Ray.Ban WAYFARER 62L- FOLDING black lenses/black frame
Spoiler for "my spoiler":
5. Ray.Ban Aviator - Chromax 58L - OUVAL- brown lenses/gold frame
Spoiler for "my spoiler":
7. Ray.Ban B&L Shooter - Outdoorsman 62L - olive lenses/gold frame
Spoiler for "my spoiler":
9. Ray.Ban B&L Aviator - Outdoorsman 62L - olive lenses/gold frame
Spoiler for "my spoiler":
10. Ray.Ban B&L OLYMPIAN (RARE) - OLYMPIAN SPORT( frame lengkung ) 62L - G-15 lenses/gold frame mix with 2 tone broonzelite color
Spoiler for "my spoiler":
11. Ray.Ban B&L OLYMPIAN (RARE) L1005 SGLS - OLYMPIAN FLAT( frame lurus ) 62L - G-15 lenses/gold frame mix with 2 tone broonzelite color
Spoiler for "my spoiler":
12. Ray.Ban B&L AVIATOR COBRA (RARE) - COBRA EDITION 62L - mirror RED contrast color lenses(RARE)/black frame
Spoiler for "my spoiler":
13. Ray.Ban B&L CHROMAX YELLOW - CHROMAX SQUARE 62L - CHROMAX Red contrast color (RARE), black frame
Spoiler for "my spoiler":
14. Ray.Ban B&L PHOTOGREY - SQUARE 62L - BLACK FRAME
Spoiler for "my spoiler":
15. Ray.Ban B&L AVIATOR - 62L - GOLD LENSE - GOLD FRAME
Spoiler for "my spoiler":
16. Ray.Ban B&L AVIATOR - 58l- BLACK LENSE - GOLD FRAME
Spoiler for "my spoiler":
17.Ray.Ban B&L AVIATOR - 58l- BLACK LENSE - GOLD FRAME-RING
Spoiler for "my spoiler":
18. Ray.Ban B&L-CARAVAN OUTDOORSMAN -SMALL- 52L- BLACK LENSE -BLACK FRAME ( FOTO BAWAH )
Spoiler for "my spoiler":
19. Ray.Ban B&L-GATSBY- 52L- BLACK LENSE -BLACK FRAME WITH METALS CONNECTOR
Spoiler for "my spoiler":
20. Ray.Ban B&L-FASHION METALS- 52L- LIGHT BROWN LENSE PHOTOGRAY -GOLD FRAME
Spoiler for "my spoiler":
INFO :

08562032230

( SMS ONLY )