Misi Gan, Ane mau buka lapak lagi...

USB to SATA/IDE Converter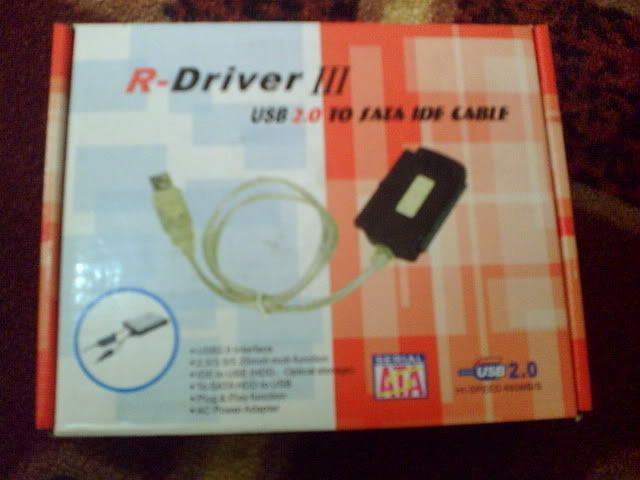 Quote:
Penampakan
Spoiler for "PENAMPAKAN":
Quote:
DETAIL
USB 2.0 Interface, 480 Mbps High Speed Data Transfer Rate, 52x CDROM Support.

Harddisk, CDROM, DVDROM, CDRW, Combo Devices, DVDRW Supported.

Plug And Play

AC Power Can Be Used With Input Voltage AC 90v-264v.

Supported Windows 98SE, 2000, ME, XP, Mac, OS

Under Windows 2000/ME/XP/7 No Driver Needed

Bisa menjadikan hardisk atau dvdrom internal menjadi external via usb.

Install backup, burning etc.

Quote:
HARGA
Quote:
PEMESANAN, SILAHKAN HUBUNGI :

0838 222 6 555 3 (SMS ONLY)



ID : FAFAMIMI


EMAIL : cecaktembok@gmail.com
[url=ymsgr:sendim?cecak_tembok][img]http://opi.yahoo.com/online?u=cecak_tembok&m=g&t=14%5d[/img][/url]
Quote:
TESTI SELAMA BUKA LAPAK DI FJB :
TESTI 1 TESTI 2
Quote:
RESI PENGIRIMAN

Keterangan
Spoiler for "KETERANGAN":
Quote:
LAPAK ANE YANG LAIN
(KLIK GAMBAR / LINK BERIKUT)
Game & Aplikasi Android |Koleksi Anime | Detective Conan | One Piece | Dragon Ball | Naruto