[CENTER]


[/CENTER]
[CENTER]

www.fifojam.com

[/CENTER]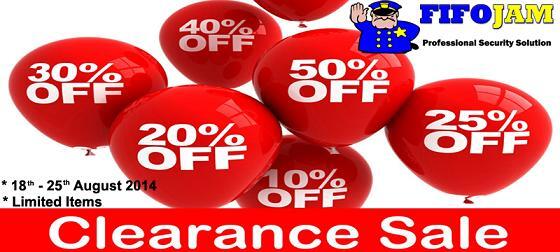 CLEARANCE SALE !! DISCOUNT up to 50% on WWW.FIFOJAM.COM ! Limited items and stocks ! GRAB IT FAST !!!
ALAT SADAP JARAK JAUH VIA GSM (SPC_204)
Alat sadap berbentuk black box yang sangat kecil. Dapat menyadap suara hingga jangkauan 5-7 meter. Alat ini berkerja secara 2 arah :
1. kita bs menghubungi black box ini melalui menelepon untuk mendengar suara manusia di sekitar black box ini
2. Alat ini berkerja dengan cara melakukan panggilan ke nomor yang sudah ditetapkan ketika ada suara manusia di sekitarnya.
Sangat berguna untuk mengontrol kinerja karyawan, mengawasi anak-anak dan pacar, mencegah pencuri yang masuk rumah, menyadap suara pencuri mobil anda dan masih banyak lainnya.
fitur :
1. menyadap suara dengan 2 arah listening and auto calling ( menghubungi black box untuk mendengarkan suara dan black box menghubungi kita ketika mendeteksi suara manusia)
2. auto dialling
3. jangkauan sadap hingga 5-7 meter dari alat ini
spesifikasi :
1. GSM Frequedncy ( 900 MHZ, 1800MHZ, 1900MHZ)
2. Receiving Sensitivity: + / - 10K
3. Responding Frenquedncy: 1.2K ~ 800Khz
4. Microphone Range: 5 ~ 7 meters radius
5. Compatiblle: SIM / GSM
6. baterai : 200 mah
7. standby time : 10-15 hari (voice control off), 5 hari (voice control on)
8. ukuran : 40 x 30 x 10 mm
Contoh penggunaan alat ini :
1. alat ini anda taruh di dekat jok mobil anda.
2. alat ini akan menghubungin nomor telepon yang sudah ditetapkan anda ketika ada suara mencurigakan dari mobil anda dalam hal ini pencuri mobil anda.
3. anda bisa segera menangkap pencuri mobil tersebut.
bisa agan liat fotonya di bawah ini :
Spoiler for ALAT SADAP JARAK JAUH VIA GSM (SPC_204):
Harga
450 ribu rupiah
Gratis ongkos kirim untuk wilayah Jakarta
COD Kemanggisan,slipi,TA,CL,PIM,Sency dan menerima REKBER.
Yang minat langsung hubungin :
HP / WHATSAPP / LINE = 0878 77-922-587
PIN BB = 760FA57E
Thanks ya gan.
Official Testimonials and Feedback for PT.
See The Other Products We Sell