Alhamdulilah.......SUDAH TERJUAL?? thanx KASKUS..permisi juragan ane jual kiboard CASIO wk 7500 kondisi masih bagus..cuma di pake di kamar aja skarang udh jarang di pake? sibuk kerja soal ny mending di jual aja...?
masih lengkap dengan dus buku ny?..
penampakan: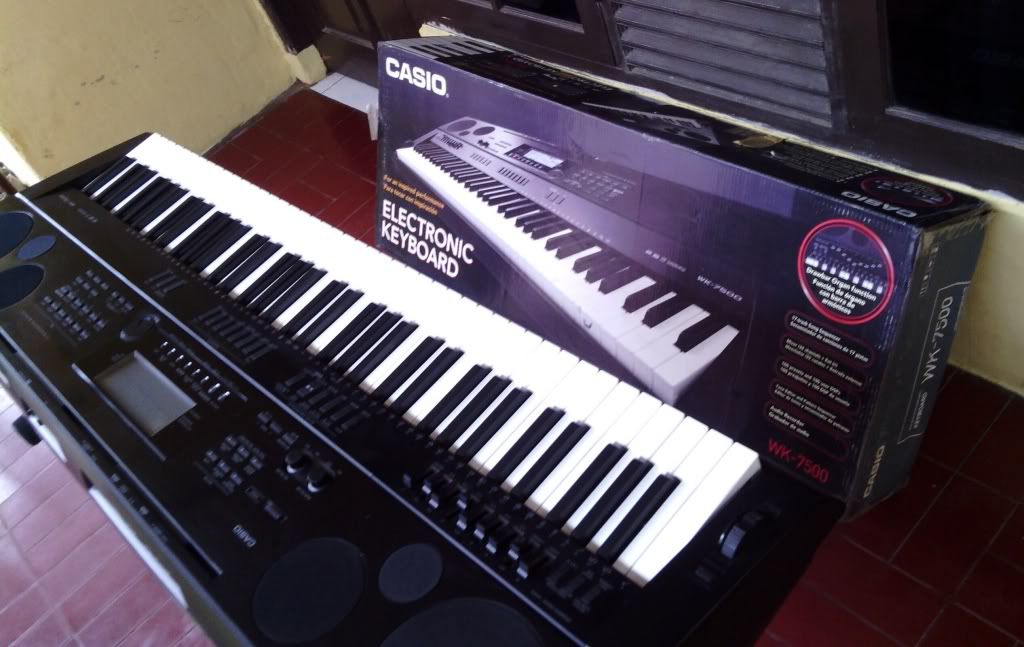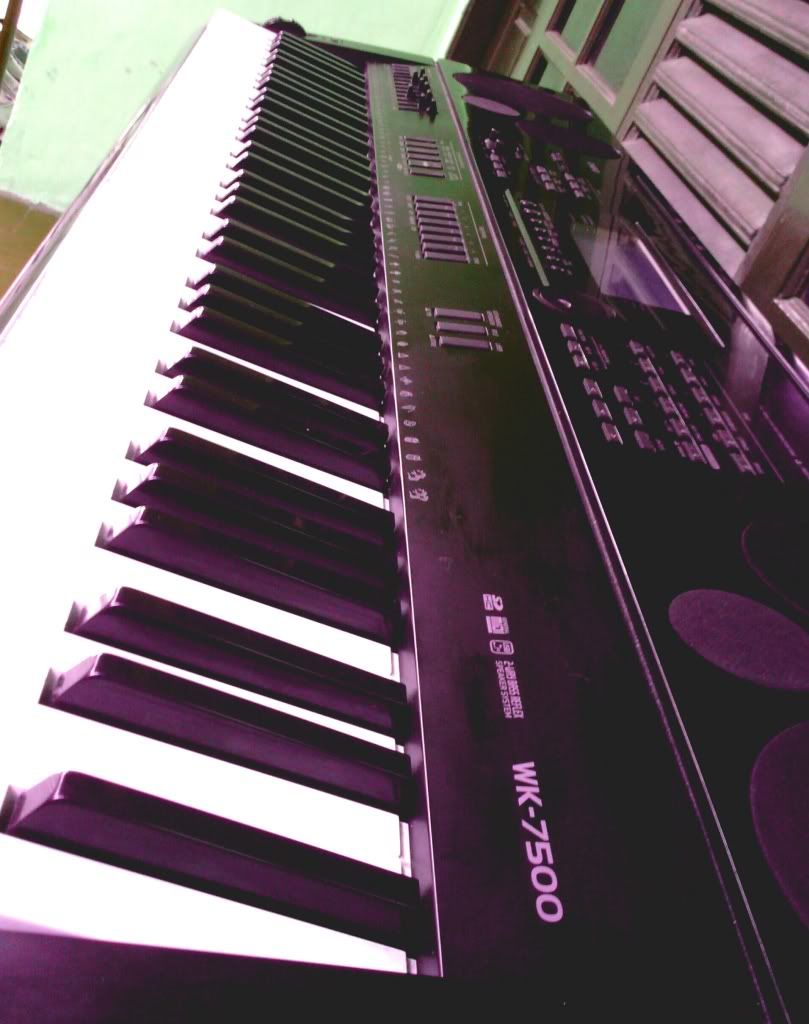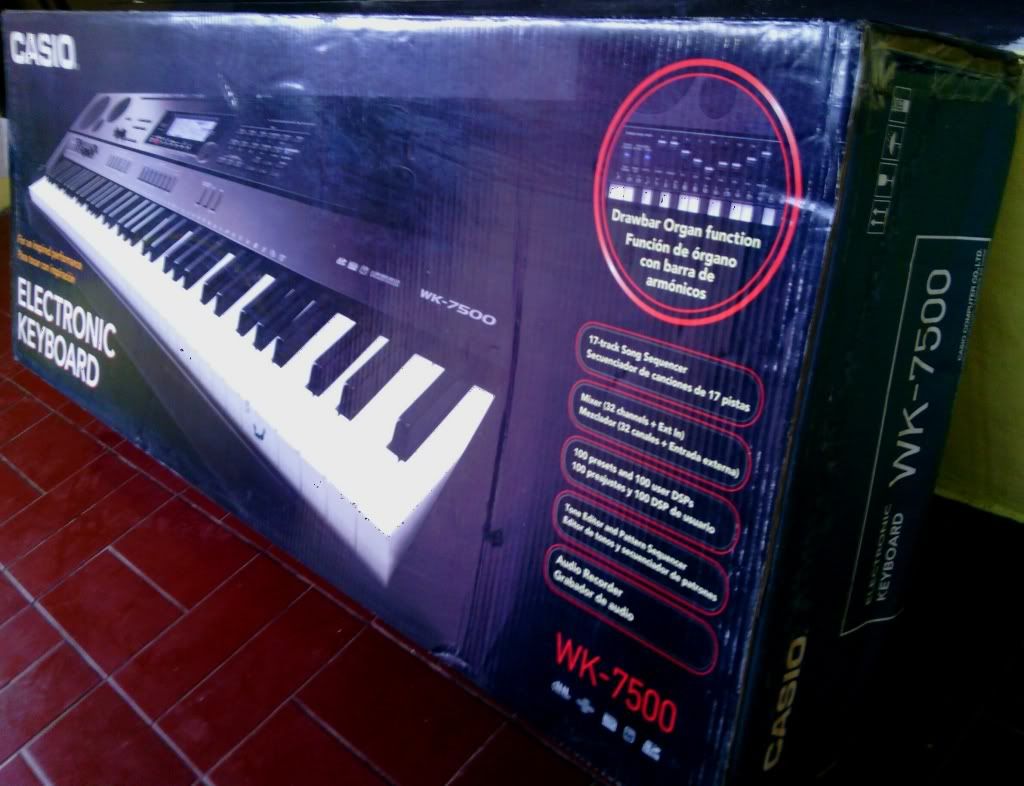 Specification:
•76 piano-style keys
•Touch Response (2 sensitivity levels, off)
•64-note polyphony (maximum)
•800 built-in tones (including 50 drawbar organ tones)
•250 rythms including 106 ethnic rhythms and 20 patterns for piano play
•Pattern sequencer
•Auto-accompaniment
•Music Preset (305 presets) with chord progression, chord edit
•Registration (16 banks x 6 sets for 96 setups)
•One Touch Preset (250 presets)
•Drawbar organ function
•Digital effects : Reverb 10 types, chorus 5 types (Simultaneous use with DSP not supported), DSP 100 preset / 100 user (Simultaneous use with chorus not supported)
•Metronome
•Auto Harmonize (12 types)
•Arpeggiator (150 types)
•MIDI : 16 channel multi-timbre received, GM level 1 standard
•Amplifier:7W + 7W
•Size (W x D x H): 1,187 x 399 x 149 mm
•Weight: 8.9 kg
•Batteries: D-size x 6
•AC adaptor: AD-A12150LW
BONUS:
softcase + stand keyboard ny..
di jual murah : S O L D O U T
lokasi jakarta timur (pondok kopi)
cod oke..kirim2 jg oke?..