JUAL MAINAN AKI INDONESIA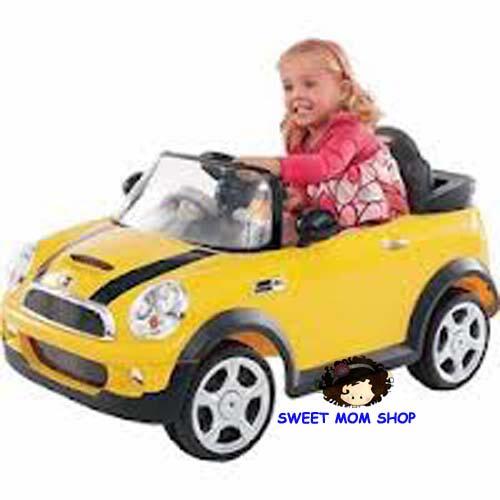 MINI COOPER AKI ( PINK/RED/BLUE/WHITE/YELLOW )
IDR - 1.700.000
Kapasitas 1 Kursi
Gearbox dengan Dinamo Motor DC 6
Kursi diberi Lapisan
FM Radio
MP3 Input Socket Ready
Transmisi Maju, Mundur
Akselerasi Pedal Injak
Kendali Jauh Maju, Mundur, Kanan, Kiri
Frekuensi Kendali Jauh xxx MHz
Tegangan Aki 6 Volt
Kapasitas Aki 7 Ampere Hour
Cas Aki Input DC 220 Volt, Output DC 6 Volt 800mA
Detail Produk
Usia 2 - 6 tahun, Beban Maksimum 30 kg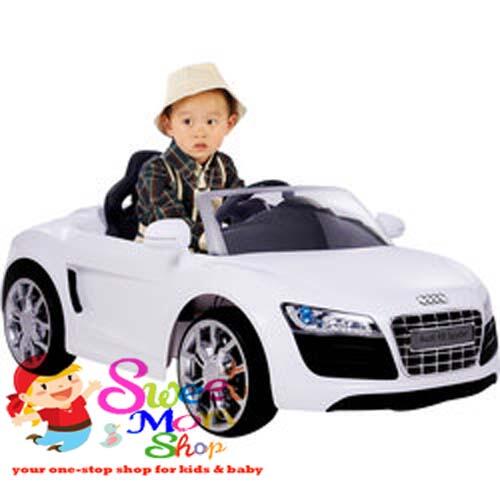 AUDI R8 SPYDER ( WHITE/RED )
IDR - 2.150.000
Audi R8 Spyder Licensed Ride On Car for Kids. Now kids can enjoy the ride of real life battery powered Audi R8 with 6v power and impressive 3-5Km/h speeds.
Absolutely stunning Audi car with badges, led lights, MP3 player input, horn and all other functionalities your child can dream of. It features a 6v-7ah rechargeable battery with a full function Remote Control for Parents whose kids cannot reach the accelerator pedal or cannot yet control the car.
It comes complete with UK Charger and all the necessary accessories.
Licensed by Audi
4 channel remote control
Glossy Body finish
Ignition Sound
6V-7AH Rechargeable Battery
6v Motor
With MP3 Player connection
Seat Belt for Added safety
Forward and Reverse Gear Stick
Working Led Front light and rear lights
Steering Wheel Plays Horn
Speed 3-5km/h
Dimensions (cm): 120cm long, 63cm wide, 47cm height.
Suitable for toddlers and children up to 35Kg.
Easy Assembly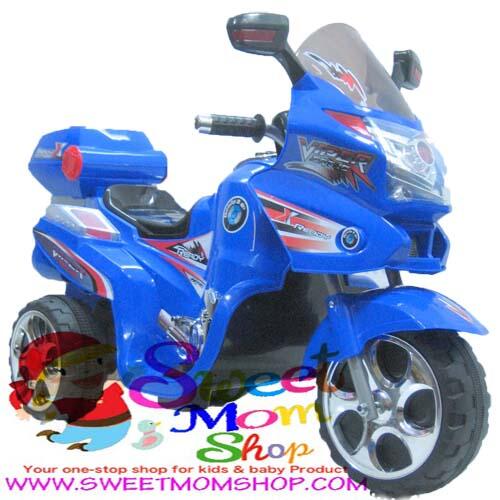 MOTOR AKI VIPER - LARGE ( BLUE / RED )
IDR - 800.000
Features:
Foot Pedal Gas
Power on/off switch, Horn, Music ,MP3 Input Socket Ready
Battery Charger, Quick Assembly manual.
Suitable Age 3+ years old / Weight Limit: 30kg.
Batteries: 6V 4AH. Motor: 550/12000 RPM.
Speed: up to 2.5-3 miles per/hour.
Forward and reverse gears.
Full working lights.
MASIH BANYAK LAINNYA LAGI ,BISA DILIHAT DI WEBSITE KAMI: WWW.SWEETMOMSHOP.COM / TELP : 02196828296 / WHATSAPP : 081510324226
Thanks,
www.sweetmomshop.com