KOLEKSI
YUI
MUSIC ALBUM VIDEO CONCERT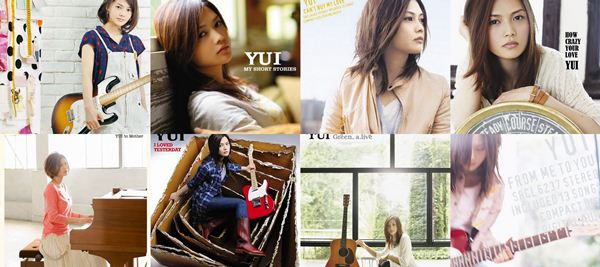 KOLEKSI ALBUM
Quote:
YUI - Can't Buy My Love
01 How crazy
02 Rolling star
03 It's all right
04 I remember you
05 RUIDO
06 CHE.R.RY
07 Thank you My teens
08 Umbrella
09 Highway chance
10 Happy Birthday to you you
11 Winding road
12 Good-bye days
13 Why

YUI - FROM ME 2 U
01. Merry Go Round
02. Feel my Soul
03. Ready to love
04. Swing of lie
05. LIFE
06. Blue wind
07. I can't say
08. Simply white
09. Just my way
10. Tomorrow's way
11. I know
12. TOKYO
13. Spiral & Escape
14. Tomorrow's way

Yui - Holiday in the sun
01. to Mother
02. again
03. Parade
04. es.car
05. Shake My Heart
06. GLORIA
07. I do it
08. Please Stay With Me
09. Summer Song
10. Cinnamon
11. Driving Happy Life
12. It's all too much
13. Kiss me

YUI - How Crazy Your Love
YUI - Cooking
YUI - Get Back Home
YUI - Good Night
YUI - Green a.Live
YUI - Hello (Paradise Kiss)
YUI - It's My Life
YUI - Lock On
YUI - No Reason
YUI - Nobody Knows
YUI - Rain
YUI - Separation
YUI - U-niform
YUI - You

YUI - I LOVED YESTERDAY
01.Laugh away
02.My Generation
03.Find me
04.No way
05.Namidairo
06.Daydreamer
07.Love is all
08.I will love you
09.We will go
10.OH YEAH
11.My friend
12.LOVE & TRUTH
13.Am I wrong

YUI Compilation Album - My Short Stories
Cloudy
Crossroad
Driving Today
Free Bird
Help
I Wanna Be
I'll Be
It's Happy Line
Jam
Last Train
My Short Stories.jpg
Oh My God
Skyline
Understand
Why Me
Winter Hot Music

Quote:
HELLO ~Paradise Kiss~
YUI - Green A.Live
YUI - It's All Too Much Never Say Die Single Album
YUI - It's My Life/Your Heaven
YUI - Rain ~Single~
YUI - To Mother (Single)
YUI-GLORIA
again.mkv
CHE.R.RY.avi
feel my soul.mp4
GLORIA.avi
Good By Days.avi
Green a.Live.mp4
HELLO ~Paradise Kiss~.mp4
I Remember You.avi
I'll be .avi
Its All Too Much.avi
Its happy line.AVI
Its My Life.mp4
Jam.avi
Laugh Away.wmv
Life.avi
Lock On.mp4
Love andTruth.avi
MyGeneration.avi
Namidairo.avi
never say die.avi
Please Stay With Me.mkv
Rain.mp4
Rolling Star.avi
Rolling-star-(-Complete-ver--).avi
Sea .avi
Summer Song.mkv
Thumbs.db
to Mother.mp4
TOKYO .avi
Tomorrow's Way??.mp4
Your Heaven Play You.flv
Your Heaven.mp4

KONSER LIVE
1.YUI - Hotel Holiday in The Sun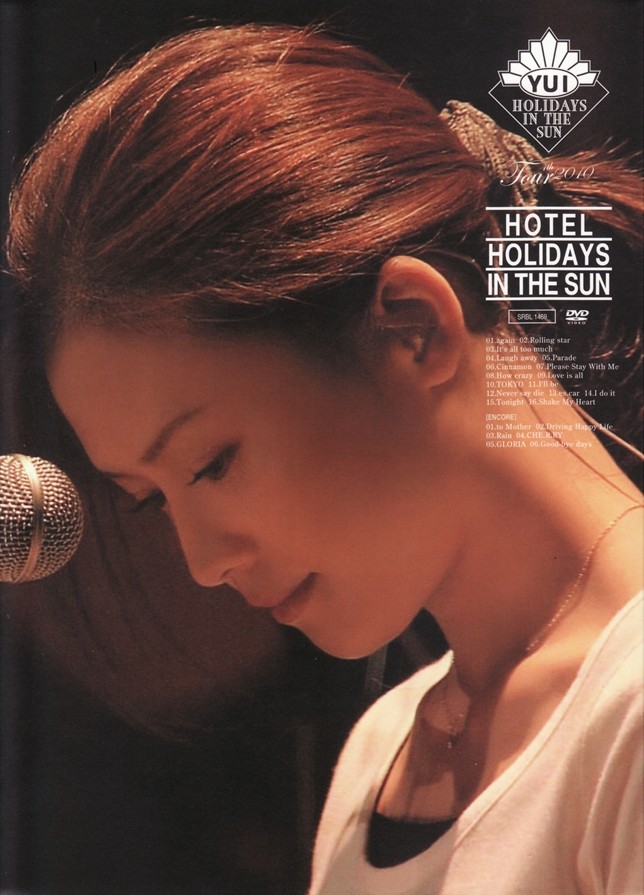 Quote:
LAGU YANG DIBAWAKAN :
01. Again
02. Rolling Star
03. It's All Too Much
04. Laugh Away
05. Parade
06. Cinnamon
07. Please Stay With Me
08. How Crazy How Crazy
09. Love Is All
10. Tokyo
11. I'll Be
12. Never Say Die
13. Es.Car
14. I Do It
15. Tonight
16. Shake My Heart
17. To Mother
18. Driving Happy Life
19. Rain
20. Che.R.Ry
21. Gloria
22. Good-Bye Days

2.[DVD RIP] YUI 3rd Tour 2008 "oui"~I LOVED YESTERDAY~
Spoiler

for

PERFORM LIST

:
1. No way
2. Daydreamer
3. Street live at Sapporo : CHE.R.RY and Namidairo
4. Namidairo
5. Am I wrong?
6. Street live at Sendai : Laugh away and CHE.R.RY
7. Love is all
8. Tomorrow's way
9. Street live at Hiroshima : Rolling star and feel my soul
10. Good-bye days
3.YUI Downs - First Live DVD Thank you My teens
Quote: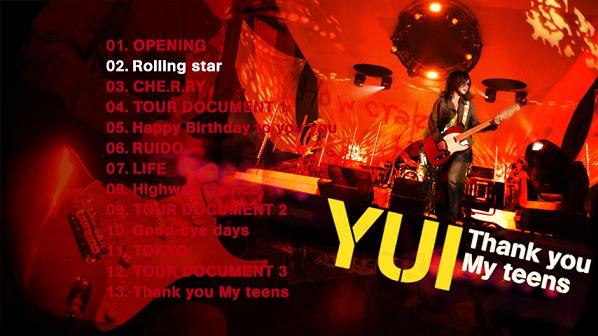 4.YUI Live and Document Thank You My Teens 16 April 2007
5.YUI - (Music Lovers 2010.07.25)
6.Yui 30 Minute With Yui MTV Special
7.YUI First Live Tour 2006
8.YUI live in shibuya
9YUI Live at Budokan


Quote: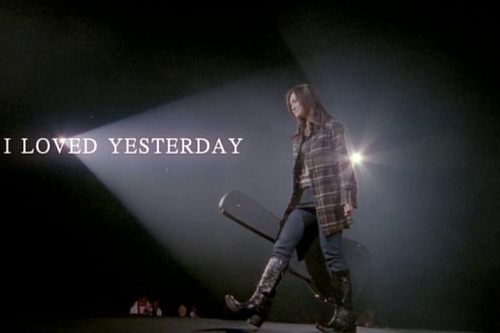 .
SEMUA JADI MILIK AGAN
/SISTA
HANYA

35.OOO
MURAH!!!
Quote:
Cara Order
1.\tKetik Paket DVD yg dipesan, nama alamat lengkap (untuk pengiriman DVD)
2.\tKirim ke 089 614 555 332
3.\tAnda akan mendapatkan balasan jumlah transfer
4.\tDVD dikirim dan Anda akan kami sms-kan no resi pengiriman tersebut.
5.\tEstimasi kiriman sampai di alamat tujuan antara 2-4 hari tergantung kecepatan pengiriman jasa kurir yang digunakan.