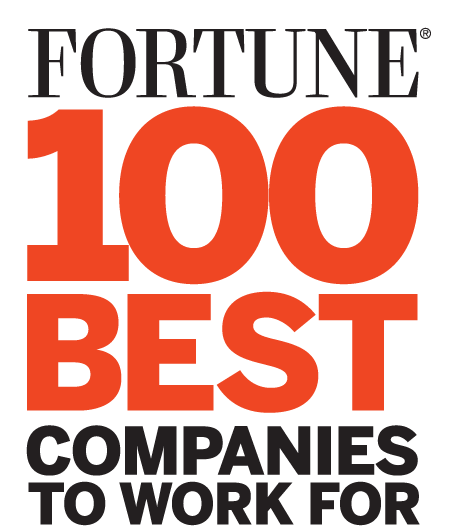 INFO DAN PEMESANAN SILAHKAN LOG IN KE WEBSITE
www.fortunechannel.com
082125571188/WA/SMS/CALL
BB Pin : 75BA153D
RESELLER - DROPSHIPPER - OUTLET GADGET - KERJASAMA VERY WELCOME
Quote: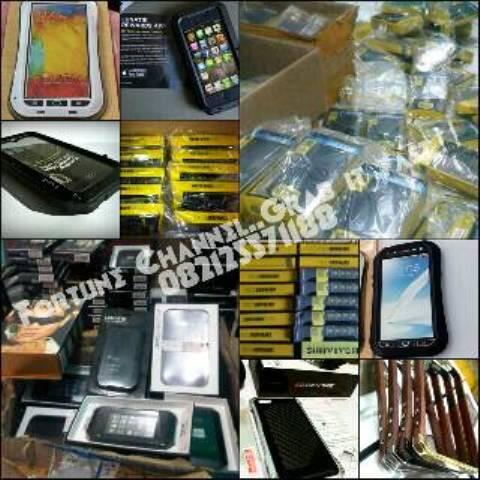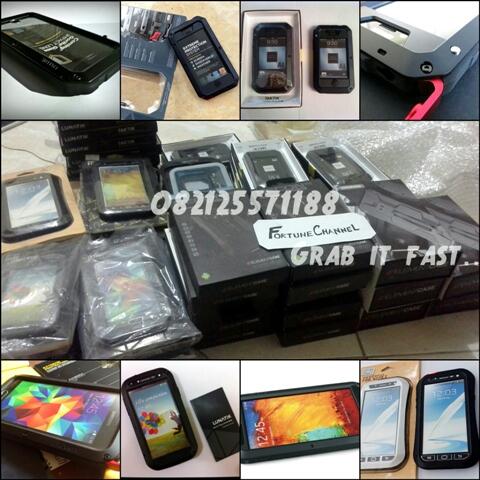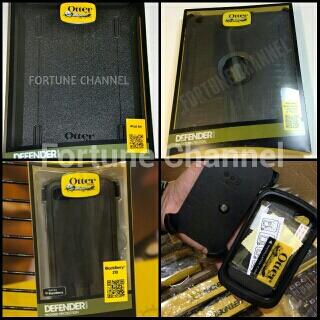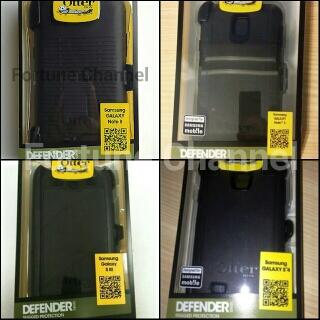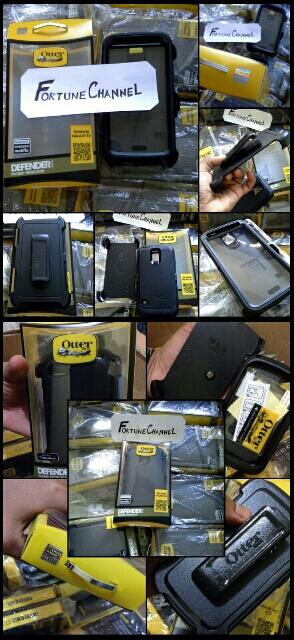 TESTIMONIAL
Spoiler

for

TESTI,RESI DAN BUKTI PENGIRIMAN

:
Quote: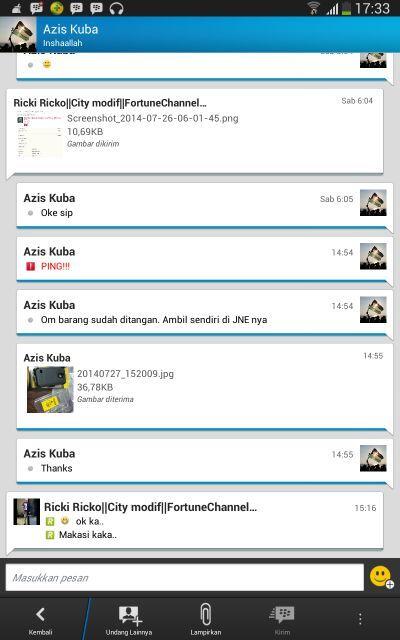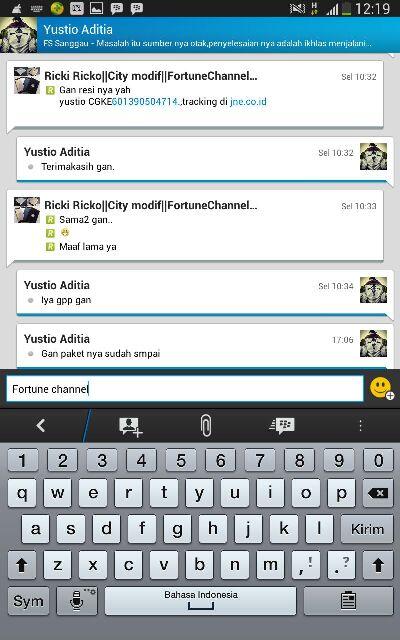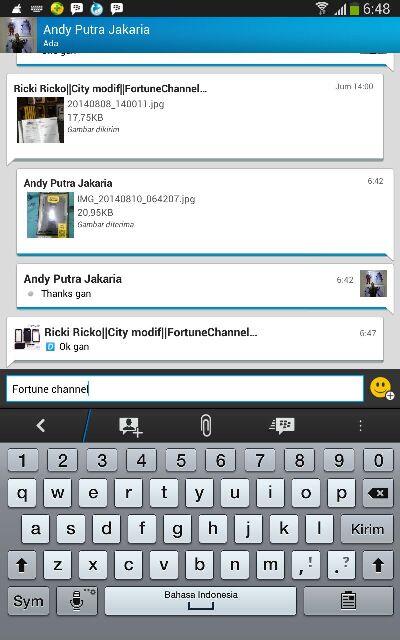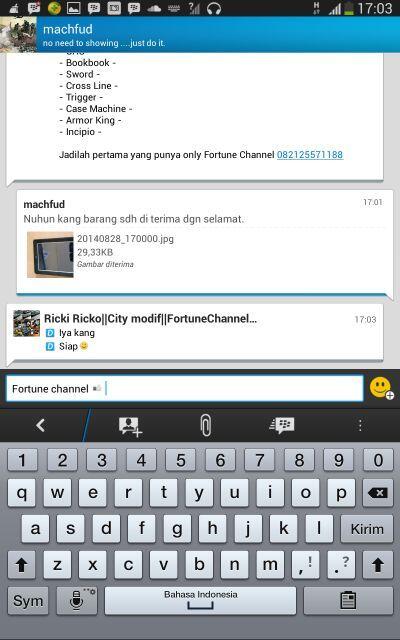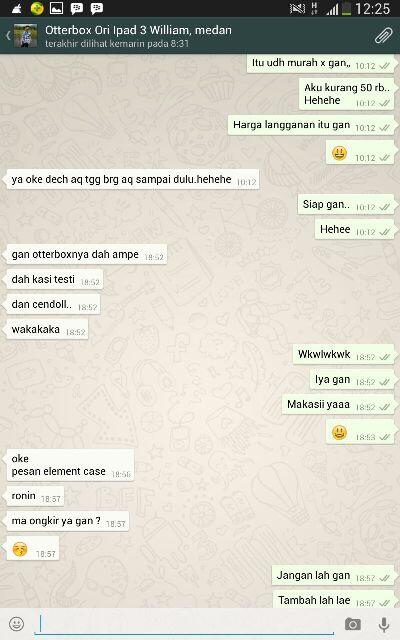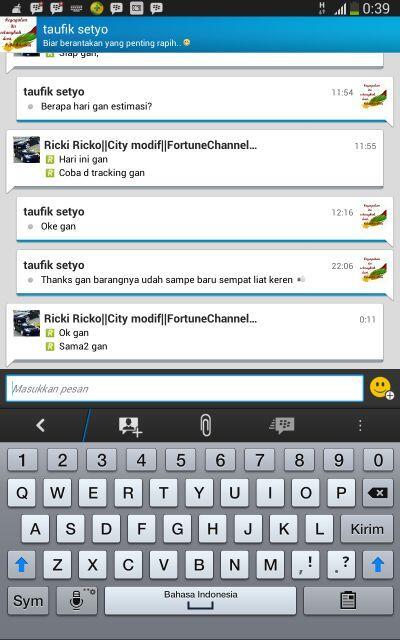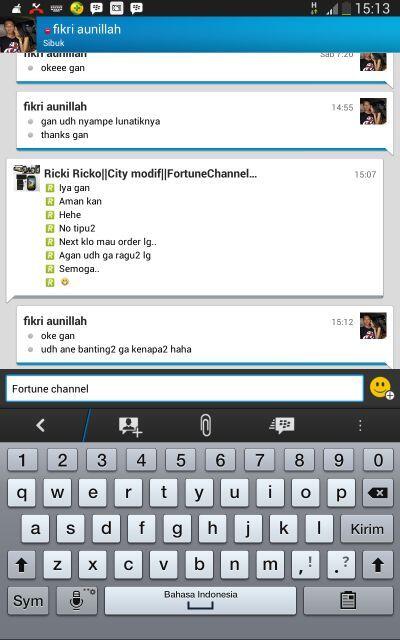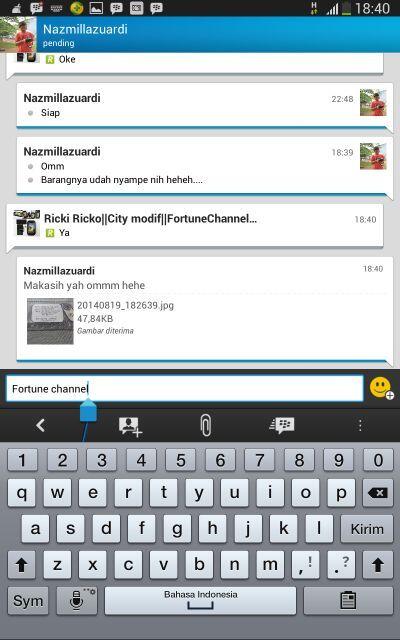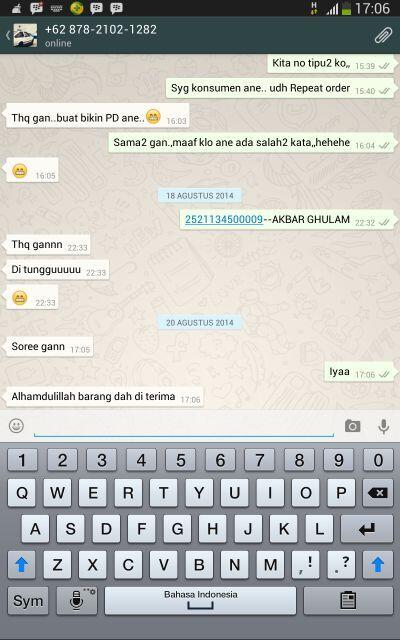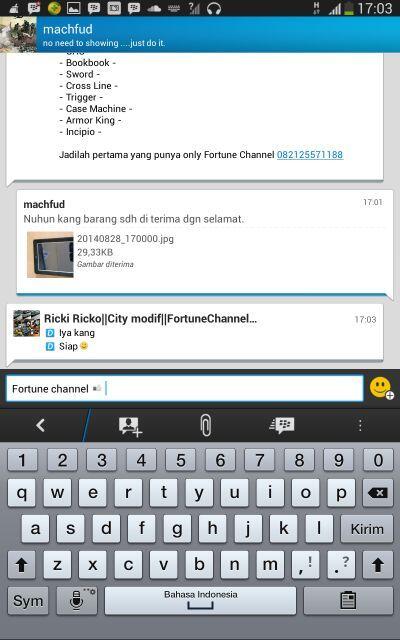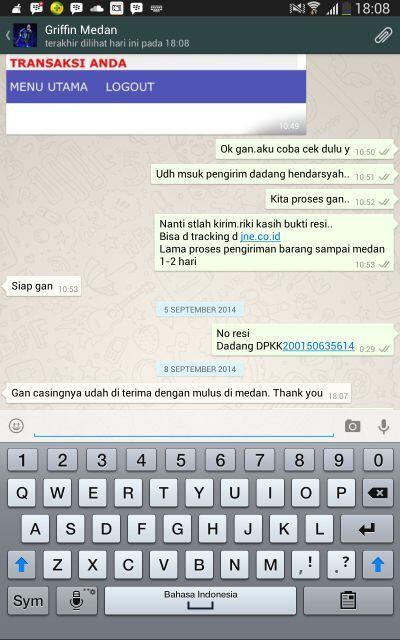 OtterBox Defender Series Case for Apple iPad 2 3 4 w/ KickStand and Screen Protector
Quote:
Compatibility:
Apple iPad with Retina display / iPad 4th generation (16GB, 32GB, 64GB, 128GB)
Apple new iPad / iPad 3 (16GB, 32GB, 64GB)
Apple iPad 2 (16GB, 32GB, 64GB)
NOT COMPATIBLE with the 1st generation iPad
Features:
Precision design ensures all features and functions are accessible with the case on, including the microphone, speaker, headphone jack, camera and connector port
Silicone port covers keep dust and debris out of the main openings without interfering with usability
Shield Stand supports viewing in portrait or landscape mode and accommodates a natural typing angle
Integrated shield stand fits on both the front and back of case
Material:
Built-in screen protector prevents scratches and smudges while retaining the sensitivity of the touchscreen
Durable two-piece polycarbonate inner layer snaps together to form a snug fit
Rugged silicone outer layer wraps around the polycarbonate inner layer to create a rock-solid defense against oopsies like drops and shocks
Weight & Dimensions:
Weight: 15.84 oz / 449.06 g
Dimensions (case only): 9.9 in x 7.73 in x 0.72 in / 251.47 mm x 196.64 mm x 18.36 mm
Dimensions (case and shield stand): 10.26 in x 8.08 in x 1.14 in / 260.55 mm x 205.13 mm x 18.36 mm
FORTUNE CHANNEL (082125571188)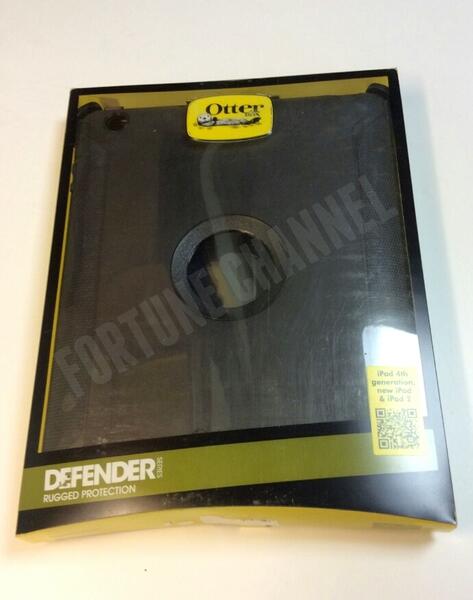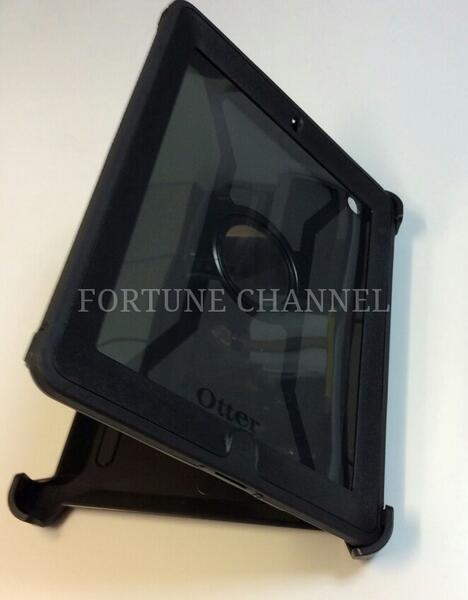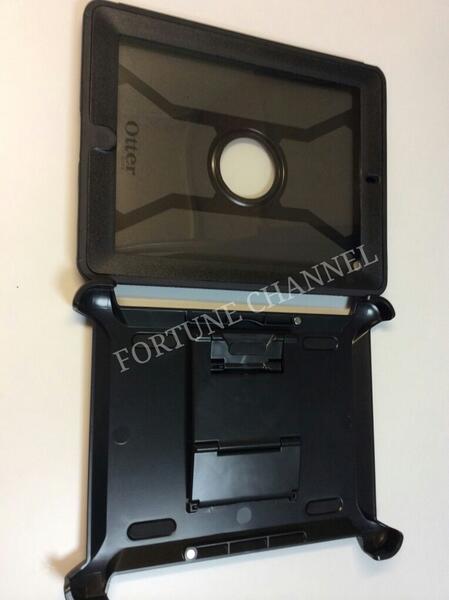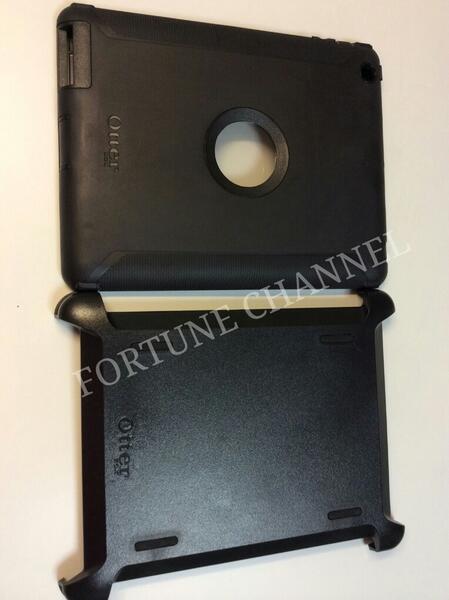 CARA BELI CEPAT & MUDAH DI FORTUNE CHANNEL
Quote:
1. HUBUNGI CONTACT NUMBER | NOMOR KONTAK KAMI UNTUK PEMESANAN
---------------------------------------------------------------------------------------------

SMS/Whatsapp: 08212 557 1188 Pin BB : 75BA153D

Mohon maaf, sistem cart tidak dapat digunakan.
Untuk fast response kami menyarankan anda untuk langsung menghubungi kami. Baik itu untuk menanyakan ketersediaan stock, info lebih detail seputar barang yang kami jual, atau pemesanan, Anda dapat langsung menghubungi kami via SMS/ Whatsapp ke nomor: 08212 5557 1188



2. GUNAKAN FORMAT PEMESANAN BILA SUDAH YAKIN
------------------------------------------------------------------
Apabila anda sudah fix memesan, boleh langsung menggunakan format ini agar kami bisa lebih cepat memberikan total dan detail rekening untuk pembayarannya kepada anda. KETIK: nama + alamat lengkap (dengan RT/RW, kecamatan/kabupaten) + pesanan lengkap (jenisnya + detail warna)

Contoh:
Nama: Bonan
Alamat: Taman Sari , Jl. Kencana III blok AA 31, RT 5/ RW 11, Kec. cisalak, Kel. esa unggul, Jakarta selatan 11350
Pesan: 5 paket Lunatik Taktik Extreme for iPhone 5 - Black

***Penting untuk mencantumkan NAMA KECAMATAN, untuk memberitahukan tarif ongkos kirim yang sesuai.
Di beberapa daerah, nama kecamatan yang berbeda bisa mengakibatkan tarif JNE-nya berbeda.



3. SILAHKAN MELAKUKAN PEMBAYARAN KE REKENING YANG KAMI BERITAHUKAN LEWAT SMS / WHATSAPP / CALL



Selamat Berbelanja di Fortune Channel ..Yuhhuuu...