Visit Our Website





Find Us on Facebook For More Promo and Group Buy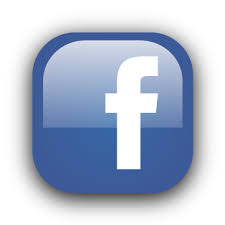 Visit Our Store, Demo Unit Available
Plaza Marina, Lantai 3 No 558-559
(Depan Happy Puppy)
Jl. Raya Margorejo No. 99-97
Surabaya

Open Daily from 10 am - 9 pm



Now open at Jakarta :



Mangga Dua Square, Lantai 2 Blok C No 192-193
Jl. Gunung Sahari Raya No 1
Jakarta

Open Tuesday-Sunday 11 am - 7 pm

Selamat datang di SoundMAGIC™ Store
satu lagi dari bang mona

100% Original with official warranty (1 year replacement)*
Quote:
Original Posted By How to buy ►


Silahkan pilih jenis earphone SoundMAGIC™ yang anda inginkan

Bingung memilih mana yang sesuai dengan kebutuhan anda? silahkan klik review yang tersedia untuk melihat apakah karakter earphone yang anda inginkan sesuai dengan kebutuhan anda.

Males klik linknya nih gan ya udah post disini/YM/SMS/BBM saya untuk menanyakan gimana karakter suara earphone yang anda pilih

Siip gan udah manteb milih yang model ini nih, oke gan silahkan post disini/YM/SMS/BBM untuk menanyakan kesediaan stoknya, jika stok tersedia agan bisa melakukan pembayaran barang.

Pembayaran melalui transfer BCA, Mandiri dan BNI. Nomer rekening akan diberitahukan setelah deal harga. Mau pake rekber? lebih afdol kalo begitu, tapi fee rekber ditanggung buyer ya

Udah transfer nih gan? siip kabarkan saya secepatnya via SMS/YM/BBM jika anda sudah melakukan transfer pembayaran, sekalian dengan nama, alamat lengkap dan no hape yang bisa dihubungi.

Udah sms alamat nih, terus? barang akan saya kirim melalui JNE, jika pembayaran dilakukan sebelum jam 1 siang, barang akan dikirim pada hari yg sama, jika lewat dari itu akan dikirim keesokan paginya (maaf ada batas waktu pickup barang dari JNE soalnya )

Jika barang sudah dikirim akan saya SMS no resi pengiriman agar barang mudah ditracking oleh pembeli, tracking via JNE

Wih barang udah nyampe nih gan siip silahkan memberikan testimonial, free cendol untuk setiap testi yang diberikan

Terimakasih sudah membeli di mona's SoundMAGIC™ store

Quote:
Original Posted By Ketentuan Garansi ►


Garansi berlaku selama 1 (satu) tahun dari tanggal pembelian.

Harap simpan kartu garansi/nota pembelian, box dan kelengkapan earphone/headphone yang anda beli.

Optional garansi yaitu one to one replacement atau perbaikan atas barang yang cacat/rusak.

Garansi tidak berlaku apabila kerusakan produk yang disebabkan karena kesalahan penggunaan (seperti kabel ketarik, kecemplung air, earphone jatuh/terbanting/ kedudukan dsb), kesalahan karena modifikasi produk, kerusakan akibat kecelakaan, ataupun segala kerusakan yang terjadi karena kelalaian pengguna.

Untuk klaim garansi, kirimkan kembali kepada saya barang yang anda beli (lengkap kartu garansi, box dan semua kelengkapannya) untuk dilakukan pengecekan apakah tidak melanggar ketentuan garansi.

Jika kerusakan barang memang akibat kesalahan/cacat produksi barang akan kami ganti.

Biaya pengiriman barang atas klaim garansi menjadi tanggung jawab pembeli.


Contact Me
Fastest response :

081.235.60.868




??click for testimonial??
Spoiler for sedikit review soal soundmagic:
Jangan lupa dibukmark yah, Ctrl+D