Sesuai thread, kondisi NEW/BARU.
Detail produknya:
Quote:
EAGLE EYE Converter - Aim Better, Move Faster, Ownage Never Comes Easier
The Eagle Eye Converter lets you use a Keyboard and Mouse to control the game instead of a traditional PS3 hand-held controller. Customize your keys and start playing within minutes. The Eagle Eye is equipped with a high-capacity CPU, making the mouse movement fluid with No Delay and No dead-zone. Remember how easy it was to play First-Person Shooters on a PC? Bring that experience to your PS3! Firmware 2.0 with advance calibration preinstalled! Eagle Edit 2.0 Software included.

Converts most wired USB HID 2.0 Keyboard and Mouse into a PS3 Controller.
Customize all of your PS3 controller buttons to your Keyboard & Mouse. Right Analog stick defaults to mouse movement.
Highest possible refresh rate resulting in a fluid, delay free mouse movement.
Store up to 2 Key Mapping schemes.
Quick & Easy setup gets you started within minutes.
13ft. long USB cable for a flexible setup.
Compatible with all PS3 console versions and all PS3 titles. Best for, but not limited to First-Person shooting games.
Programmable Macro Functions to turn any single key into a combination of moves. Store up to 4 combo sets.
Turbo option for X, triangle, square, circle, L1, L2, R1, R2 buttons
Plug directly into your PS3 and auto detect as a PS3 controller.
PC only required during setup, not required during game play.

Requirements:
• PC with at least 1 USB input to run controller scheme mapping program
• 1 USB Mouse
• 1 USB Keyboard

System Requirements:

Windows XP or later
512 MB RAM
2MB free HD space
4×CD-ROM drive

Must use 1 wired USB HID Keyboard and 1 wired USB HID Mouse in conjunction with the Eagle Eye

***Not compatible with wireless Keyboard and Mouse devices. A few non-bluetooth wireless Keyboard and Mouse will work. Please check our forum for detail.
***Keyboards and Mouse with its own driver or does not use HID standard may not work with the Eagle Eye.
Pic:


Uploaded with
ImageShack.us
Harga PS3 Version (Compatible dgn Xbox 360):
Out of Stock
Harga 360 Version (Compatible dgn PS3): 920rb [Ready Stock]
Cek disini

Blm termsk ongkir dr Bogor.


PM/sms 08128612001

********************************************
[B]Official Website:
http://www.penguinunited.com
* Link diatas berisi segala macam info ttg Eagle Eye , download software, manual, FAQ, Compatibility mouse dan keyboard, dll
Video
How to setup Eagle Eye Converter:
Part 1
- [url][youtube]xux_a9oIk2U[/url]
Part 2
- [url]http://www.youtube.com/watch?v[/youtube]
Eagle Eye 3.0 Advanced Calibration Tutorial for PS3
[url]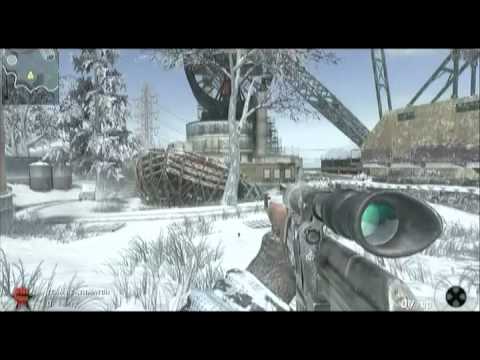 __________________________________
*** Upgrade Guide to Fw 3.0 and Calibration ***
Quote:
Original Posted By Gaza ►
Seems there are many new users having problems upgrading to FW3.0,so i've made some quick guides that show how to install the drivers and also update the firmware.

FW upgrade

i used two clean installs of vista 32bit & Win7 32bit thats never had an EEC connected to them before.
its the same process to upgrade with XP just the driver popup warnings will be worded different.

Vista Guide
[url][youtube]cEog_T_9J14[/url] Auto Method

[url][youtube]lCRRIvLld5s[/url] Manual Method

Windows7 Guide X86 SP1 Clean install on a VirtualPC
[url][youtube]4CEcFBwM4yc[/url] Auto Method

[url][youtube]We7v4F7Oylg[/url] Manual Method

Repair when incorrect driver is installed such as Cypress OTG-Host Design Example 2 Driver
[url][youtube]buJTHORpH7Q[/url]

addon to the above driver fix guide if Windows still wont play ball,is the same as the other fix video with show compatible hardware box unchecked.
[url][youtube]qOcyTKU4fl4[/url]

as you can see its dead easy and only takes a few mins.in the past i have used all versions of windows except X64 XP with and without virtual machines and it just works if you follow the guide.

Don't open keymaps you made with eagle edit 2 with eagle edit 3,if you send to your EEC you will mess you calibration settings up.if you are having problems as you have already done so then just open eagle edit and make a new key mapping from fresh making sure the advanced calibrations settings are not negative numbers.
can also try pressing F7 in game to restore defaults.

Calibration
This is a quick guide to FW3.0 calibration,is slightly different to the PU guides,but how i do mine.

[url][youtube]9XGIM-Ln9HI[/url]

there are 2 ways you can set you initiate scope settings. As i have my standard look speed high my ADS mode is also at a nice speed,so i set my initiate scope settings to slow my look speeds as shown in my guide.
You can also set up initiate your scope mode to increase you ADS look speeds if you wish by just setting the secondary calibration settings faster,so you would have a faster F2 speed and also a faster F5 max speed limit.

thought i'd share the way i do things with my Eagle Eye Converters.

Hope it helps some of you .
Gaza
********************************************
Sedikit Testi yg pernah beli EEC:
[QUOTE[/youtube]
and langsung saya test
mantap banget....setting sana setting sini
langsung colok ke PS3 . langsung maen game demo killzone 3 sama battlefield, langsung jalan
tinggal nunggu pinjem game BlackOps sama Killzone 3 Full nya deh
thx banget yah
RECOMMENDED SELLER nih!!!

cek kulkas yah, barter an cendol yokkk[/QUOTE][/youtube][/youtube][/youtube]