KUMPULAN RESI dan TESTIMONIAL
Quote:
Original Posted By
jonojojon
►
makasii sist,,barang uda sampe
trusted seller

Quote:
Original Posted By
SATOSAN
►
Packet sudah diterima dengan baik, personally saya puas banget dengan apa yang saya beli.
Kawan-kawan, sekedar testi aja yach..Agan ini sangat baik dan ramah, padahal gue bawel bener nanya-nanya terus.. hehehe sekali pernah nanya sampe jam 2 pagi. Jamak sifat bloon dan gaptek nya tiba2 keluar. Tapi dengan sabar dijawab satu persatu dengan baik.
Well.. Thanks for everything especially for a little tiny thing called AVR chip. You are such a Niceguy and Well Trusted Seller.

JANGAN RAGU-RAGU BELI BARANG SAMA AGAN YANG SATU INI !!
NIH BUAT KAMU :



Quote:
Original Posted By
markaban2
►
gan barang dah datang.........makasih ya... dah mulai dirakit........semua dah dirakit.....untuk rakit mikrokontrolernya.....gak ada petunjuknya.......maklum baru belajar,,,,
he...he aku tadi gak baca smsnya......setelah dikasih ......
info ternyata bener semua petunjuk ada di [url]www.letsmakerobots.com[/url]......
makasih gan..pokok e topppppp markotooop......

Quote:
Original Posted By
Rexo2nd
►
MANTAP banget gan, emang harganya Murah, tapi Kualitasnya Gan SUPERRRRRRRRRRRRRR..
ane anugerahkan dah si AGAN menjadi :
RECOMENDED SELLER!!!










Quote:
Original Posted By
Ferdi92
►
thx gann...!!
barang uda nyampe tadi pagi...
barang okee...
puass ane..hohoho


:
Quote:
Original Posted By
truex
►
Barang uda nyampe dan uda dipasang ke robotnya gan...
buat agan2 yg laen ga perlu ragu ama lapak ini...
dijamin :
- fast respon
- orangnya ramah
- harga kaskus banget
- servis ++ nya OK :maho
hahah..
pokoknya ente emang






Quote:
Original Posted By
JimmiKZ
►
[CENTER]
wah barang udah sampe dengan selamet gan

,, ane kaget masa dari surabaya ke tangerang ngak sampe 24 jam :kaget, padahal ane pke yang reg malah pke yang oke rapi bisa sampe sehari yak

udah ongkir kurang 2000 pula

untung di tambahin sama om Demaitz hehe,ane kira mah bisa ampe seminggu lebih gitu yak, eh tanpa diduga dan disangka cpet kali


ni penampakannya


Spoiler

for

mencurigakan

:
Spoiler

for

wah ternyata

:
Spoiler

for

pesenan ane gan

:


nb: agan demaitz yang 1 ini orangnya ramah baek hati dah

nannya apa ajah pasti di jawab asal jangan tanya warna baju bininye yak bisa dibrengkolang ente

hehe



POKOKE DENGAN INI SAYA SELAKU PEMBELI YANG TERHORMAT MENYATAKEN AGAN DEMAITZ INI RECOMEND SELLER DI SEANTERO KASKUS DAN JANGAN RAGU ATAU PUN BIMBANG















































TERUSKAN LAH PERJUANGAN MU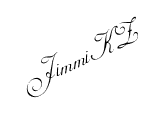 NEW !
RRF4 Ultrasonic Sensor
dan
Ultrasonic Display Board
(Udah jadi langsung pasang, ga perlu ngerakit lagi)
********************************************************
Ѽ
RRF4 ULTRASONIC SENSOR
Ѽ
HARGA: 150.000
Quote:
RRF4 ultrasonic sensor is non-contact
distance measurement module, which
is also compatible with electronic brick.
It's designed for easy modular project
usage with industrial performance.

Features:
Detecting range: 3cm-400cm
Best in 30 degree angle
Electronic brick compatible interface
5VDC power supply
Breadboard friendly
Dual transducer
Arduino library ready

Specifications:
Supply voltage\t: 5 v
Global Current Consumption\t: 15 mA
Ultrasonic Frequency\t: 40k Hz
Maximal Range\t: 400 cm
Minimal Range\t: 3 cm
Resolution\t: 1 cm
Trigger Pulse Width\t: 10 μs
Outline Dimension\t: 43x20x15 mm


= SEQUENCE CHART =
Spoiler

for

Sequence Chart

:
The RRF4 Timing diagram is shown below. You only need to supply a short 10uS pulse to the trigger input to start the ranging. The RRF4 will send out an 8 cycle burst of ultrasound at 40khz and raise its echo line high. It then listens for an echo, and as soon as it detects one it lowers the echo line again. The echo line is therefore a pulse whose width is proportional to the distance to the object. By timing the pulse it is possible to calculate the range in inches/centimeters or anything else. If nothing is detected then the RRF4 will lower its echo line anyway after about 36mS.
Ѽ

ULTRASONIC SENSOR DISPLAY BOARD

Ѽ
HARGA: 150.000
Quote:
Features:
RRF4 ultrasonic display module using microcontroller with an external serial download side, the two switch outputs, three key choices, two IO port expansion, but also special connection DS18B20 left side (for temperature compensation).

Electrical Parameters:
Operating voltage\tDC 6—12V
Operating Current\t<45mA
Size\t45 mm*44mm*12mm

Measuring range 0-400cm
Maximum measuring distance 500cm

Switch Output For Use


Spoiler

for

Switch Output for use:

:

The module;s digital outputs can be user-defined, specific methods are as follows:
1. Press and hold S1 button for 3 seconds, display appears LLL.
2. S1 button is pressed, showing the emergence of a number (such as 100 by default), the minimum measurement limit, when the measurement time is less than this value, OUT2 will output a high level, probably in the 4.5V or so. The minimum measurement limit allows users to increase at S2, S3 decreased to change.
3. When setting the minimum measured value, then click the S1 key, display appears HHH, the maximum measurement limit of the setting, press the S1 button to display the data (such as 200 by default), the maximum measurement limit. When the measured distance is greater than this value, when, OUT1 will output a high level, probably in the 4,5 V or so. The maximum measured limit allows users to increase at S2, S3 decreased to change.
When setting the maximum measured value, press the S1 button to save the values you set with a power failure (it is powered off, which value is unchanged)