UPDATE 24 AGUSTUS 2012
- A Gentleman's Dignity Ep.19-20 End
- Beloved Ep.11-16 End
- Bridal Mask Ep.18-22
- God Quiz Ep. 12 End
- Ghost Ep.19-20 End
- Golden Time Ep.07-13
- I Need Romance 2 Ep.13-16 End
- My Husband Got A Family Ep.31-48
- Reply 1997 Ep.03-06
- Tasty Life Ep.27
- Time Slip, Dr Jin Ep.21-22 End
NEW KOREAN DRAMA
- Arang And The Magistrate Ep.01-02
Synopsis :
The drama is based on famous folklore, as all ghost stories are: During the Joseon era in the city of Miryang, Arang was the pure, beautiful, goodhearted daughter of a magistrate. She grew up without a mother, and was raised by a wicked caretaker who conspired to have her be raped and ruined by a servant. He attacked and she resisted, so he stabbed and killed her, and left her body to rot in the woods.
Her father the magistrate just believed that she dishonorably eloped with a man and so resigned his position swathed in shame. Thus the legend goes that every time a new magistrate comes to Miryang to fill the position, Arang's vengeful ghost shows up to tell him her story and he flees in terror.
But one day a new magistrate comes to town — a young man by the name of Lee Eun-oh. Arang appears to him like every other magistrate before him, but this man doesn't flee, and instead sympathizes with Arang, and promises to find her killer and avenge her death.
- Faith Ep.01-04
Synopsis :
This drama shows the love between a warrior from the Goryeo Period and a female doctor from the present day, their love transcending time and space.
Yoo Eun Soo (Kim Hee Sun) is a 33-year old plastic surgeon in the year 2012. She was originally a general surgeon, but quickly found that it was an overworked, under-paid profession and jumped ship to plastic surgery. Her dream is to someday open her own practice. But one day, Choi Young (Lee Min Ho) kidnaps her and takes her back to the Goryeo era because needing her medical skills. Their love story spans centuries but also warring beliefs. He gave up on love to be an unflinching warrior.
- Five Fingers Ep.01-02
Synopsis:
"Five Fingers" is about four young people who each have their own tragedies to overcome and achieve their dreams. A chaebol famiily that manufactures musical instruments has two sons that play the piano -- the oldest (Joo Ji Hoon) has extraordinary natural musical talent, but must find a way to overcome his family's tragic history. His younger brother (Ji Chang Wook) has to constantly work at his piano playing, but because of said tragic accident goes through life jealous of his older brother and tries to find ways to derail his happiness. A young girl (Ham Eun Jung) also dreamt of being a concert pianist, but a fire at her family's store shatters that dream and she ends up working as a hairstylist and at a restaurant instead. Another young girl (Lee Hae In) also carried the same dreams while studying in Italy, but she abruptly returns to her hometown carrying deep wounds instead.
- Haeundae Lovers Ep.01-06
Synopsis :
Lee Tae-sung is a special elite detective who goes undercover to infiltrate a crime family but ends up getting into an accident and loses his memory.
Since he was undercover at the time of the accident the identity that he recovers is the wrong one. Jang So-ra is the daughter of the mobster's boss who he falls in love.
- May Queen Ep.01-02
http://doramax264.com/wp-content/upl...y-Queen-04.jpg
Synopsis :
A story about young people who were born during a time of development for the shipbuilding industry. In their journey, there are ambition and love, betrayal and vengeance, failure and success.
Chun Hae Joo (Han Ji Hye) is a woman who pulls herself up from a harsh life and makes a name for herself in the shipbuilding industry. Park Chang Hee (Jae Hee) and Kang San (Kim Jae Won) are the two men who war for her love.
- Panda And Hedgehog Ep.01-02
Synopsis :
Pan Da-Yang (Yoon Seung-Ah) is a bright and positive woman. Ko Seung-Ji (Lee Dong-Hae) is a rough young man. His nickname is "Hedgehog" ("Koseumdochi"). These two people, who have totally different personalities, begin a romantic relationship.
- Shut Up Family Ep.01-02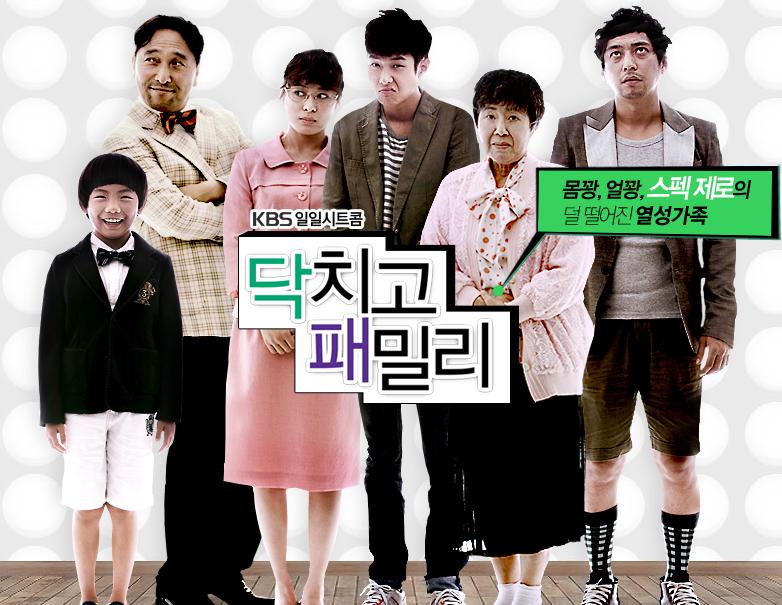 Synopsis :
This program the story of two different families, being united into one family following the remarriage of their parents. The divorced mother and her children and the father, whose wife died, and his children get together to live as one family. But the families are so different in kind. One is a family of the "dominant phenotype" and the other is of the "recessive phenotype." The dominant phenotype family consists of members of handsome face, good physique and smart appearance as well as with brilliant "specs." They are kind and involved in decent occupations and from a wealthy family. On the other side, the recessive phenotype family, are members of unpleasant and unfavourable face, physique and appearance as well as lacking confidence and having inferiority complexes. They are from a poor and shabby family.
- The Thousandth Man Ep.01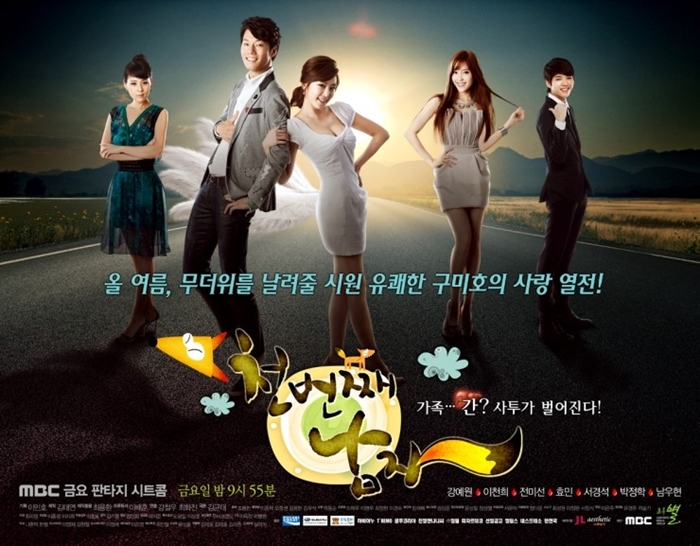 Synopsis :
a fox with nine tails that has devoured the livers of 999 men. She tries to get one more man's liver, who falls in love with the fox with nine tails.
- To The Beautiful You Ep.01-02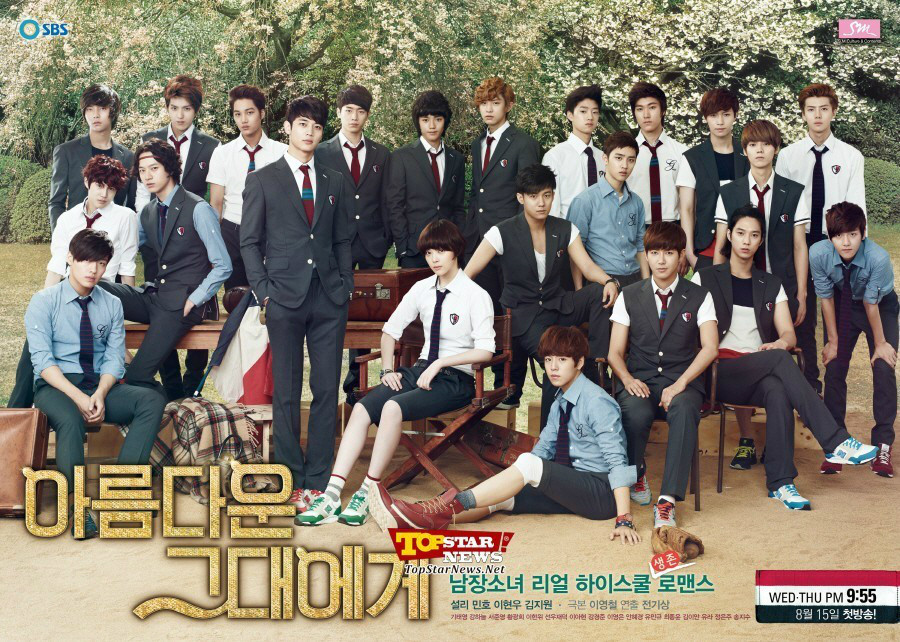 Synopsis :
The series centers on Goo Joo Hee, a Korean girl who lives in the United States. One day, she sees a track and field competition on TV, and becomes attracted to one of the high jump competitors, Kang Tae Joon. She begins to idolize the young athlete and eventually transfers to Korea to attend the same school that Tae Joon attends after he suffers an accident that could potentially end his career. There is a catch, however: Tae Joon attends an all-boys high school and Jae Hee must disguise herself as a boy to enter.
Thanks