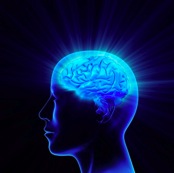 NLP (Neuro-Linguistic Programming)
NLP is defined as a practical model of the processes we experience to experience reality.
NLP describes how to recognize, use and change mental programming.
Developed by Richard Bandler and John Grinder during the seventies, the name NLP symbolizes the form of mental programs:
Neurological experiences sorted and interpreted through structured communication
Neuro
: Reality is processed by our five senses and nervous system into experience.
Linguistic
: Our experience is coded, organized and given meaning by language and non-verbal communication systems.
Programming
: Discovering, using and changing our behavior, language and non-verbal communication systems to achieve desired outcomes or directions.
Learn the structure of that experience and how to use it. Understanding how the brain works and the language that drives it, creates new ways of maximizing your effectiveness!
NLP is powerful, here are some of the ways you can use NLP.
NLP is information that powerfully transforms thought, behavior and language.
NLP is an amazing tool to acquire new behavioral capabilities.
NLP is a way to change perceptions of experiences.
NLP is a way to control unconscious mind.
NLP is "the power tools" in business.
NLP is a persuading capability.
NLP is skill modeling tools.
NLP is rapid learning.
NLP is awareness.
NLP is creativity.
NLP is healing
NLP is fun!
KUMPULAN EBOOK ALL ABOUT NLP (english)
(1 DVD BERISI 45+EBOOK format PDF)
HARGA MURAH CUMA

40.000

!
Pemesanan >>> SMS Only 081938153660