Sehubungan dengan naiknya nilai dolar, ada kenaikan harga untuk beberapa item earphones/headphones, harga di thread dapat berubah sewaktu2

Visit Our Website





Find Us on Facebook For More Promo and Group Buy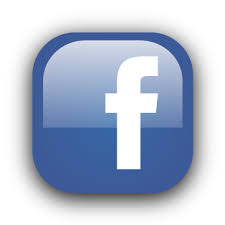 Visit Our Store, Demo Unit Available
Plaza Marina, Lantai 3 No 558-559
(Depan Happy Puppy)
Jl. Raya Margorejo No. 99-97
Surabaya

Open Daily from 10 am - 9 pm



Now open at Jakarta :



Mangga Dua Square, Lantai 2 Blok C No 192-193
Jl. Gunung Sahari Raya No 1
Jakarta

Open Monday-Friday 11 am - 7 pm, Saturday 11 am - 4 pm

Selamat datang di [www.headphoneku.com] 100% original, Earphone n Headphone shop
satu lagi dari bang mona

100% Original with official warranty
Quote:
Original Posted By How to buy ►


Silahkan pilih jenis earphone/headphone yang anda inginkan

Bingung memilih mana yang sesuai dengan kebutuhan anda? googling dong ah

Males googling nih gan ya udah post disini/YM/SMS/BBM saya untuk menanyakan gimana karakter suara earphone/headphone yang anda pilih

Siip gan udah manteb milih yang model ini nih, oke gan silahkan post disini/YM/SMS/BBM untuk menanyakan kesediaan stoknya, jika stok tersedia agan bisa melakukan pembayaran barang.

Untuk sennheiser harap diinformasikan dulu kepada saya, karena stok barang harus dicek dulu di astrindo

Pembayaran melalui transfer BCA, Mandiri dan BNI. Nomer rekening akan diberitahukan setelah deal harga. Mau pake rekber? lebih afdol kalo begitu, tapi fee rekber ditanggung buyer ya

Udah transfer nih gan? siip kabarkan saya secepatnya via SMS/YM/BBM jika anda sudah melakukan transfer pembayaran, sekalian dengan nama, alamat lengkap dan no hape yang bisa dihubungi.

Udah sms alamat nih, terus? barang akan saya kirim melalui JNE, jika pembayaran dilakukan sebelum jam 1 siang, barang akan dikirim pada hari yg sama, jika lewat dari itu akan dikirim keesokan paginya (maaf ada batas waktu pickup barang dari JNE soalnya )

Jika barang sudah dikirim akan saya SMS no resi pengiriman agar barang mudah ditracking oleh pembeli, tracking via JNE

Wih barang udah nyampe nih gan siip silahkan memberikan testimonial, free cendol untuk setiap testi yang diberikan

Terimakasih sudah membeli

Quote:
Original Posted By Ketentuan Garansi ►


Lama garansi sesuai yang tertera di box, jangka waktu berbeda2 untuk setiap produk.

Harap simpan box dan kelengkapan earphone/headphone yang anda beli.

Garansi tidak berlaku apabila kerusakan produk yang disebabkan karena kesalahan penggunaan (seperti kabel ketarik, kecemplung air, earphone jatuh/terbanting/ kedudukan dsb), kesalahan karena modifikasi produk, kerusakan akibat kecelakaan, ataupun segala kerusakan yang terjadi karena kelalaian pengguna.

Biaya pengiriman barang atas klaim garansi menjadi tanggung jawab pembeli.

Untuk

KLIPSCH

register produk anda disini. Masukkan serial number yg tertera dibawah box, dan pilih "Place of purcase" : Others. Ketentuan garansi sesuai yg tertera di form garansi. Untuk klaim garansi kirimkan barang kepada kami untuk dikembalikan ke distributor di singapore, biaya pengiriman barang menjadi tanggungan pembeli. Klipsch berhak untuk menolak klaim garansi yang tidak sesuai dengan ketentuan garansi.


Contact Me
Fastest response :

081.235.60.868








[url=ymsgr:sendIM?fadly_rg][IMG]http://opi.yahoo.com/online?u=fadly_rg&m=g&t=14%5d[/IMG][/url]


Quote:
Original Posted By gegasat ►
weewweeewee...soory gan baru isi testi sekarang

pokoknya top dah klo beli di agan satu ini...COD di plasa marina lancar...walaupun sempet di liatin orang2 di pintu depan marina pas COD...mungkin karena blom buka tu plasanya makannya gk ada kerjaan trus liatin ane transaksi headphone..... mungkin tu orang2 yang di marina tanya2 tu anak transaksi apaan...wkwkkwkw...

sempet salting waktu diliatin gtu...



overall

RECOMENDED SELLER DAH!!!




btw..

headphone ALTEC LANSING nya maknyusss suaranya....

TOP DAH

!!!

bagi cendolnya dong gan...ane tadi kehausan pas nunggu di marina...


Quote:
Original Posted By brmnt ►
gan, ente beneran di Jawa Timur ngga sih? kok ni headphone nyampenya cepet amat, prasaan gw br transfer kmrn sore tp kok ini brg udh smp aj


XB500-nya manteb bgt gan, gokil, gw jd ragu ini headphone msh perlu diburn atw ngga


gw udh prnh nyoba pake monster studio OEM wkt itu beli titipan kakak gw dan ni headphone kualitasnya di atas studio OEM


drpd bli headphone2 OEM yg menang di tampilan luar doang mending beli ini dah, gak nyesel bgt




agan emang




Quote:
Original Posted By krazyguy ►
Gan, nakamichi f90 nya udah sampe palembang dgn selamat....








Mantap deH barang nya.....

Mau di "bakar"-"in" lagi nih (burn-in.... Lebay mode ON) spy lebih mantep suara nya..... Hehe

Thanks ya gan, senang berbisnis dgn agan...


Kalau boleh cendol nya dunx.



Quote:
Original Posted By zhangbing ►
Sorry gan baru isa bikin testi sekarang. Jadi kemaren ane COD ama agan mona wat beli px-100. Ga salah ni agan di kasi nama



RECOMMENDED SELLER



Orangnya baek, ramah, gampang diajak bicara, yang penting agan satu ini bener2 ngerti sama headset, jadi ane pas tanya2 dia isa njelasin semua. Emang top!
Service :

:

:

:

:

:
Item :

:

:

:

:

:
Respon :

:

:

:

:
Harga :

:

:

:

:

:

Secara keseluruhan

PERFECT

lah agan yang 1 ini



Pengen beli lagi jadinya

click for more testimonial
Jangan lupa dibukmark yah, Ctrl+D