SELAMAT DATANG DI

KAMARUNIK

ONLINE SHOP
SUPER SCANNER TX-1001B
Harga: Rp.
399.000
/ unit
Keterangan Produk
RECHARGEABLE SUPER SCANNER, hand held metal scanner, alarming with voice and vibrate. Fullfilled functions and easy operation.
Rechargable Hand Held Scanner
Key features:
(1). Ultimate sensitivity: Detects medium sized pistol from 9" distance; Large knife from 6"; Razor blades and box cutters from 3" distance; Foil-wraped drugs and tiny jewelry from 1".
(2). Self-calibrating: Digital microprocessor technology eliminates the need for periodic sensitivity adjustments.
(3). Rugged, high-impact ABS case with reinforced coil compartment.
(4). Large 10" scan suface for quick, thorough scanning.
(5). No tools required to change standard 9V battery. Optional rechargeable battery kit available.
(6). Sharp audible alarm and bright red LED light and viberation indicates the detection of metal.
(7). Color LED indication: Green LED power ON indicator; Red LED LOW BATTERY indicator; Red LED ALARM indicator; Green LED RECHARGING indicator.
(8). Adjustable sensitivity knob.
(9). Warranty: 12 months, parts and labor.
Tech specs:
(1). Operating Temperatures: -37 to 70
(2). Humidity: To 95% noncondensing
(3). Audio Frequency: 2 kHz Warble
(4). Tuning: Automatic
(5). Indicators: Speaker; LED Alert Lights
(6). Controls: Power switch (On/ Off); Sensitivity Adjuster
(7). Battery: Single 9 volt battery provides up to 60 hours of normal operation. Optional NiMH rechargeable battery provides up to 20 hours on each 12-hour recharge.
Dimensions:
Width: 8.3cm
Thickness: 4.13cm
Length: 42cm
Weight: 500g
Accessories:
Rechargeable Battery Kit: Allows recharging without the need to remove the battery. Includes environmentally friendly Cadmium free Ni-MH battery and charger.
Applications:
Airports, Sporting Events, Prisons, Nuclear Facilities, Correctional Facilities, Transportation Terminals, Public and Private Buildings, Loss Prevention, Schools, Corporate Security, Stadiums/ Concerts, Historical Landmarks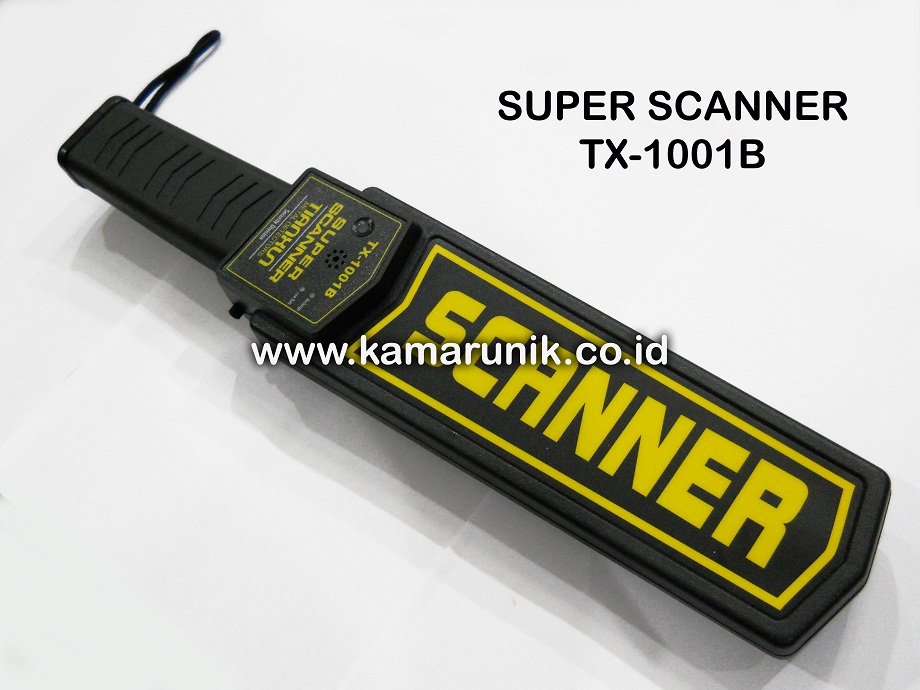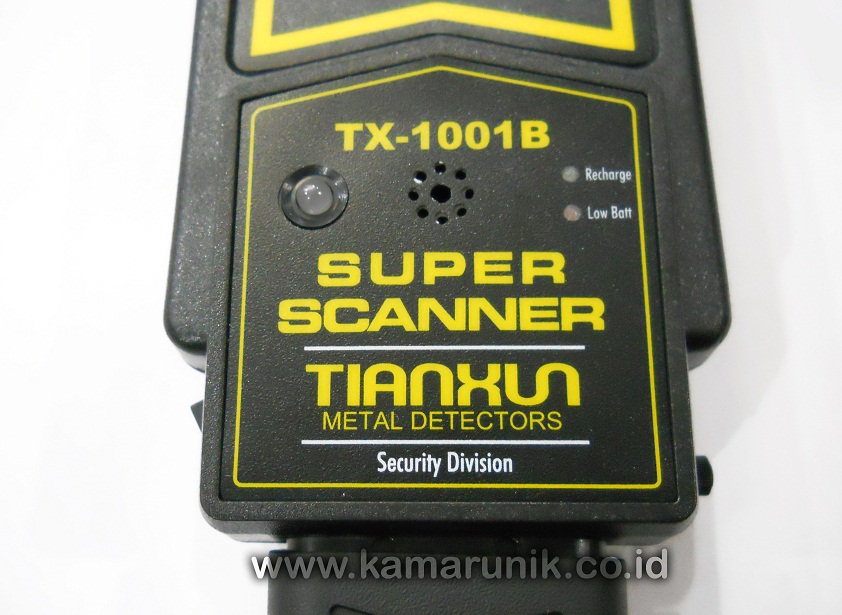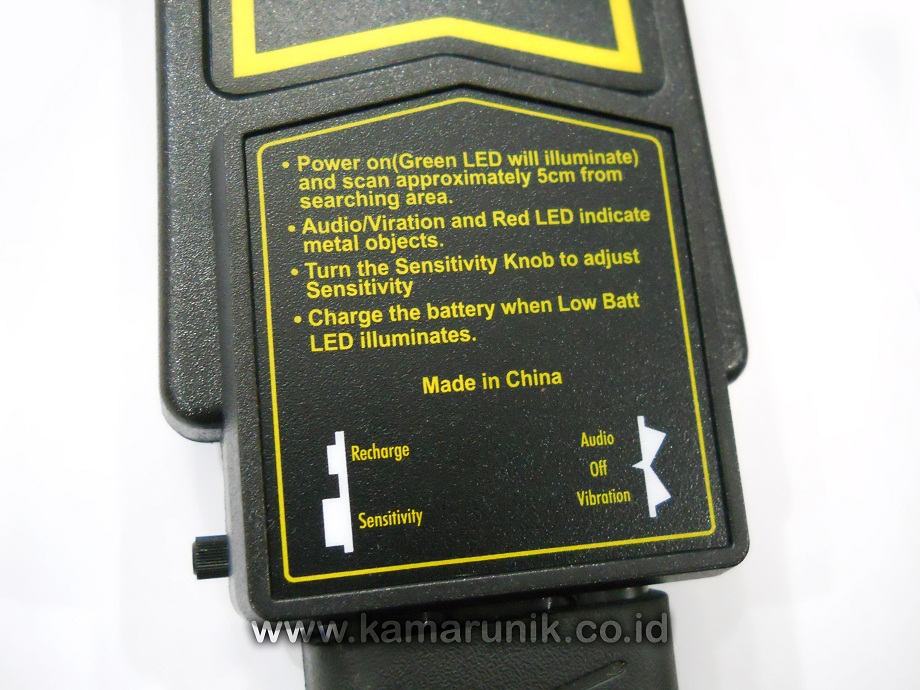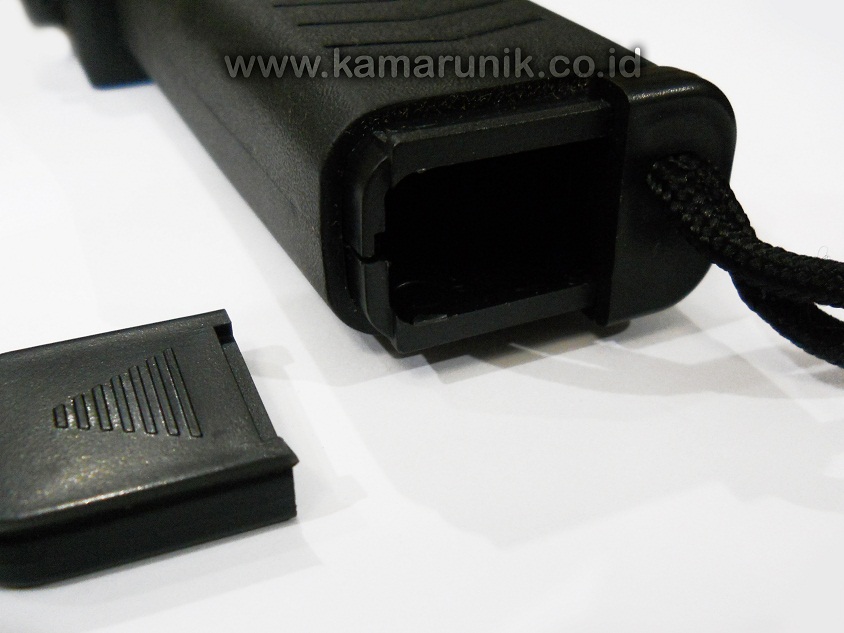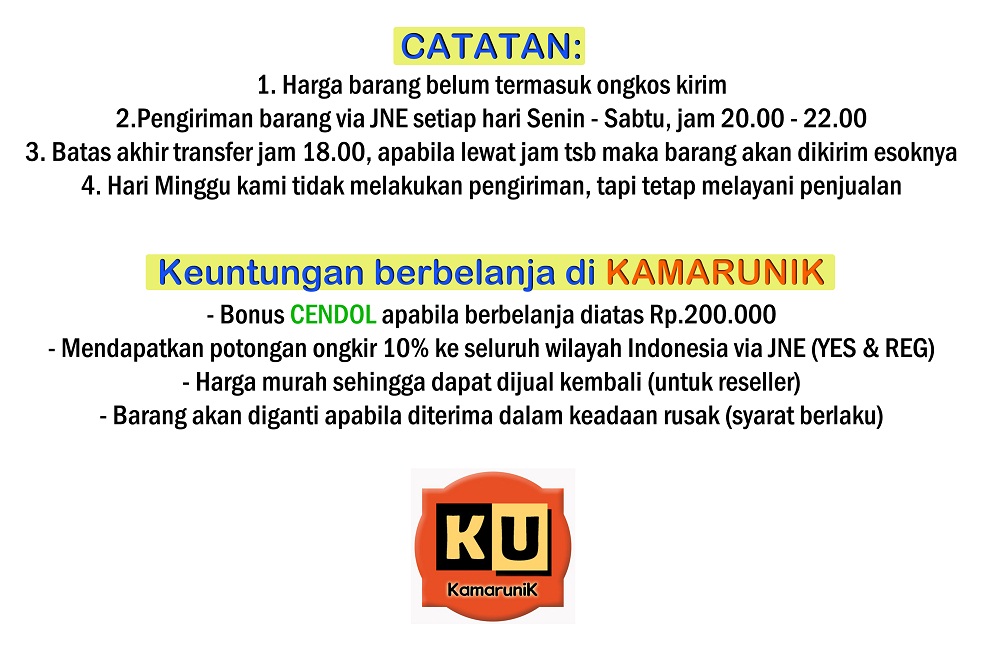 BUKTI PEMBAYARAN