Quote:
Mau Rekam Pas ente main console ( ps1 / ps2 / ps 3 / xbox/ dll ) , mau rekam dvd / handicam / tv , pake alat ini gan...detail liat di bawah
EasyCap S-Video USB 2.0 Capture Adapter S-VHS RCA
EasyCap Video Adapter dengan Audio, dapat menangkap video berkualitas tinggi dan file audio langsung dengan antarmuka USB 2.0 tanpa perlu souncard. instalasi sangat mudah dan tidak perlu power apa apa lagi tinggal tancap ke usb .Solution untuk laptop/pc , di paket ini ane sertakan software ulead studio , lebih banyak ente belajar softwarenya, ente dapat menciptakan banyak efek dan file klip video dll ...
ini tutorial videonya gan
Easycap
contoh easycap ke xbox 360
Easycap ke PS3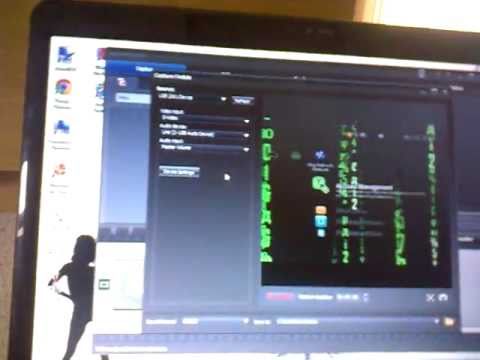 Spoiler

for

screenshoot ane capture dvd

:
Description:
100% brand new & high quality
USB 2.0 Video Capture Adapter
Send Video to your PC through USB port
Record Video in DVD/VCD/MP3/4 format and save in hard drive
Play Video Game(PS2/3, Xbox 360, Wii....) on PC/Laptop
Video tapes to DVD converter
Play video game on laptop PC screen through this USB video adapter
Video & audio recorded always in sync
Support multiple video inputs of S-Video & Composite RCA Video
Turning your PC into full-featured video recording and editing workstation
Super easy setup in minutes
Still image capture for photo album
More than just watching the video on the laptop or desktop PC, you can also record the full motion video or take a snapshot/still frame image from different devices such as the DV
Camcorder, VCR/DVD player, Satellite receiver, video monitoring with your existing security surveillance systems or play video games on PC for various video entertainments
Excellent Video Selector/Switcher: Smooth video source switching between PC, Composite Video input or S-Video input instantly
Supports worldwide video systems including NTSC, PAL & SECAM
Snap-shot button for saving still pictures as BMP or JPEG file
Resizable Video Window up to full screen display
WDM Compatible: It conforms to WDM standard and works with all video software compatible with this standard
Fully compatible with Microsoft's DirectShow
Video Surveillance Interface: Any security CCTV surveillance cameras or camcorders can be connected to this device so you can turn your computer into a video surveillance system/monitor
Quality Video Conferencing Interface:
You can host video conferencing with live audio & video feeds from camcorder or any video camera to your computer via this unit and broadcast through internet connection.
roadcast the video to the outside world using your favourite messaging service or webcam software
Compatible with messaging applications: NetMeeting, MSN Messenger, Yahoo Messenger, ICQ.
Video Conferencing software is not included but can be free downloaded from internet
Support System:Windows 98/ME,Windows 2000,Windows XP, Vista 32-bit, WINDOWS 7 32bit.
Specifications:
Specification Rev.2.0
Supports NTSC, PAL, Video format
Green LED for Power indicator
Dimension: 88mm x 28mm x 18mm
Supports high quality video resolution
I: Full-Screen Video Resolution Input:
With USB 2.0 connection: the output resolution will be full-screen DVD video resolution up to 720x480 at 30 fps for NTSC and 720 x 576 at 25 fps for PAL
With USB 1.1 connection: the video resolution reaches up to 320x240 at 30 fps for NTSC and 320x288 at 25 fps video for PAL
II: Video input:1 S-video input and RCA type composite video input
III: Video system supported: NTSC, PAL and SECAM
Audio input: Stereo audio(RCA)
Supports all video capturing/ recording formats including DV, MPEG-1, MPEG-2, MPEG-4 with DivX codec, SVCD/VCD, DVD, AVI, WMV
High MPEG bit rate adjustment up to 10000K bps
Supports color adjustment including brightness, contrast, saturation, hue and sharpness control
USB powered operation. No power adapter needed
Complies With Universal Serial Bus
Power Consumption: 5VDC, 250mA(max) through USB port
Extension USB Cable & CD ROM is included
Package Included:
1 x USB Video Audio Capture Adapter
1 x USB Cable
1 x CD disc
1 x user manual
HARGA : 150.000
Quote:
Quote:
FAST RESPOND LANGSUNG CONTACT CP DI BAWAH INI , KITA SUNDUL MEMPERKERJAKAN KARYAWAN GAN

SMS / WHATSAPP : 085755379506
BBM : 5C6FB9BF
YM : caio_rocks
@rajaduniadotcom ( mention / dm pasti di reply )
Quote:
RIBUAN TRANSAKSI BERSAMA CAIOROCKS SEMUA PUAS