Quote:
(Untuk diputar di Blu-ray Player, PS3 dan PC with BD ROM)
COVER dan BOX MIRIP dengan BD asli-nya
~PRICE~
Min.Order 5 disc
Blu-ray Disc 25GB (BD25), Harga: Rp 50.000/disc (Bisa Campur BD 3D)
Blu-ray Disc 50GB (BD 3D), Harga: Rp 120.000/disc (Bisa Campur BD25)
Harga blm termasuk ongkos kirim
*BD25 = complete Movie + original BD Menu + Special Features (if available), english subtitle & indonesia subtitle (if available). Audio DTS-HD MA / DOLBY TRUE-HD / DTS / DOLBY DIGITAL 5.1-7.1.
*BD 3D = complete Movie + original BD Menu + Special Features (if available), english subtitle & indonesia subtitle (if available). BD 3D harus play di BD 3D Player + TV 3D + Kacamata 3D bawaan dari TV 3D-nya.
Quote:
FREE ONGKIR Rp 6.000 Ke Seluruh Daerah di Indonesia (Min.Order 5)
BELI 5 GRATIS 1
BELI 10 GRATIS 3
BELI 20 GRATIS 5
BELI 30 GRATIS 7

BELI 40 GRATIS 12
BELI 50 GRATIS 17

FIRST ORDER MIN.30, NEXT ORDER MIN.30 ~ FREE 10
FIRST ORDER MIN.40, NEXT ORDER MIN.40 ~ FREE 15
FIRST ORDER MIN.50, NEXT ORDER MIN.50 ~ FREE 20
BERLAKU SAMPAI 31 MARET 2013
LIST BD25--Part 1
LIST BD25--Part 2
LIST BD25--Part 3 dan BD 3D
Spoiler

for

Contoh Barang:

:
Spoiler

for

Contoh Barang:

:

TESTIMONIAL PART I
TESTIMONIAL PART II
TESTIMONIAL PART III
TESTIMONIAL PART IV
TESTIMONIAL PART V
TESTIMONIAL PART VI
TESTIMONIAL PART VII
TESTIMONIAL PART VIII
Spoiler

for

Bukti Pengiriman JNE:

:
Bukti Pengiriman JNE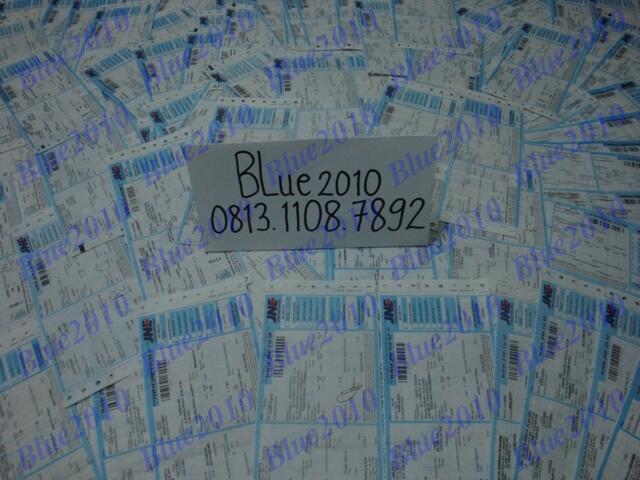 Quote:
(SMS ONLY,

NO CALL !!

)

atau PM

dengan mengisi FORM ORDER:
Nama :
ID Kaskus

(jika ada)

:
Alamat :
Kecamatan :
Kota :
Propinsi :
No.telp / HP :
Jenis Film : BD25 / BD 3D
Judul Film Yg Dipesan :
1.
2.
3.
dst.
**Tanpa mengisi Form Order, maka pemesanan dianggap tidak valid dan tidak akan ditanggapi/diproses**
SMS hanya untuk FORM ORDER dan Konfirmasi Transfer
Jika ingin bertanya silahkan melalui PM (PM ONLY)
*Sebelum Bertanya Tolong Dibaca Dulu Thread Ini Dengan Lengkap dan Jelas*
*Pertanyaan Yang Jawabannya Sudah Ada di Thread Ini Tidak Akan Dibalas*
- Saya akan mereply rincian total pesanan & no.rekening Bank.
Quote:
JIKA DALAM 1X24 JAM SMS TIDAK DIBALAS BERARTI :
- FORMAT PEMESANAN ANDA SALAH

(SMS lagi dengan FORMAT yg benar)
- Jika FORMAT PEMESANAN Anda sudah benar tapi masih tidak dibalas berarti

FILM YG ANDA CARI TIDAK ADA / STOK FILM HABIS / JUMLAH PESANAN ANDA KURANG DARI MINIMUM ORDER
- Pembayaran MAKSIMUM 1x24jam setelah saya reply sms Anda.
Lewat dari itu dianggap CANCEL and welcome to other Customer


Langsung konfirmasi melalui sms jika sudah transfer dengan FORMAT:


Quote:

Nama Pemesan:
Transfer atas nama Pemilik Rekening:
Transfer dari Bank:
Jumlah yg ditransfer:


- Saya cek jika uang transferan sudah masuk, barang akan dikirim 2 hari berikutnya. Jadi transfer hari ini, lusa dikirim.
- Pengiriman melalui JNE. Setelah barang dikirim, no.resi akan dikonfirmasikan kepada pembeli melalui sms.
Quote:

***RULES***

WAJIB DIBACA SEBELUM MEMBELI !!!
- Pesanan hanya akan diproses jika pembayaran sudah dilakukan.
- BARANG YANG SUDAH DIBELI TIDAK BISA DITUKAR / DIKEMBALIKAN DENGAN ALASAN APAPUN.
- NO GUARANTEE. NO REFUND. NO EXCHANGE. NO CANCELLATION.
- Barang sudah dicek terlebih dahulu sebelum dikirim.
- Segala jenis kerusakan/kehilangan bukan tanggung jawab Seller setelah barang diterima oleh ekspedisi (JNE). Tanggung jawab Seller hanya sampai pengiriman barang ke ekspedisi (JNE) dan memberitahukan nomor resinya kepada Buyer.
Oleh karena itu, save nomor resi Anda yg selalu saya sms dan untuk mengecek status pesanan Anda / komplain mengenai segala jenis kerusakan/kehilangan selama pengiriman silahkan hubungi JNE di:
*Website JNE : www.jne.co.id
*Call center JNE : (021) 2927 8888, 566 5262, 563 3232
*Email JNE : customercare@jne.co.id
- NO COD, NO BOOKING...Jadi Siapa Cepat Dia Dapat

- SERIOUS BUYER ONLY, NO HIT AND RUN !!!
**Semua Buyer dianggap telah membaca, mengerti dan setuju pada RULES yang dibuat, dengan tanpa kecuali.
Yg Beli + Kasi Testi =
Gratis Cendol dari ane