SONY PORTABLE CHARGER
100% ORIGINAL and 100% Warranty Guaranteed...!!!!
[/center]
Quote:
Quote:
1 Year Warranty Terms and Conditions :
Official Receipt from the store (notanya jangan ampe ilang. berfungsi sbg bukti garansi krn anda membeli di official store).

Warranty is VOID if product has been modified by unauthorized agents (jgn dimodif2 ato diganti2 part chargernya. Kl rusak atau ada trouble lgsg hubungin saya ya).

Warranty is VOID if there is any damage because of human error itself. (garansi tidak berlaku apabila rusak disebabkan kelalaian pengguna. Misal: terjemur sinar matahari langsung hingga fisik meleleh dan portable chargernya jadi mati, tercebur dlm air, jatuh dan tertimpa benda keras, terinjak, dll).

Warranty for product purchased in Indonesia (kl beli di LN ga bergaransi SONY Indonesia)
**Karena kita dist. resmi, kita amat sangat jujur dengan barang yang kita jual. Ini adalah ketentuan resmi dr pihak SONY South East Asianya gan
Quote:
Spoiler

for

"Charger Portable"

:
Quote:
SONY CP-ELS
USB Portable Power Supply
Rp 249.000,-

- Contains Sony-manufactured lithium-ion rechargeable battery
- Stylish stick charger for charging smartphones on-the-go
- Battery capacity of 2,000 mAh
- Compatible with other devices including Xperia™, Cyber-shot™, Handycam® and Walkman® players.
- Charging via computer's USB port, Approx. 6 hours
- Micro USB cable included
Quote:
SONY CP-F1LSA
USB Portable Power Supply
Rp 450,000-

- Contains Sony-manufactured lithium-polymer rechargeable battery
- Ultra slim aluminum body charger for charging smartphones on-the-go
- Battery capacity of 3,500 mAh
- Compatible with other devices including Xperia™, Cyber-shot™, Handycam® and Walkman® players.
- Charging via included AC-USB adapter or computer's USB port
- Approx. 4 hours (from AC Adaptor), Approx. 8 hours (from standard USB port)
- AC adapter, micro USB cable included
Quote:
SONY CP-F2LSA
USB Portable Power Supply
Rp 699,000-

- Contains Sony-manufactured lithium-polymer rechargeable battery
- Ultra slim aluminum body charger for charging smartphones on-the-go
- Battery capacity of 7,000 mAh
- Compatible with other devices including Xperia™, Cyber-shot™, Handycam® and Walkman® players.
- Charging via included AC-USB adapter or computer's USB port
- Approx. 7.5 hours (from AC Adaptor), Approx. 15 hours (from standard USB port)
- AC adapter, micro USB cable included
Spoiler

for

"Pengiriman"

:
[CENTER]
Pengiriman menggunakan

JNE
[URL="http://www.jne.co.id"]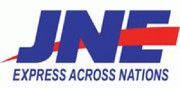 [/URL]
Spoiler

for

"Pembayaran"

:
[size=+2]
Transfer Pembayaran via

BCA

atau

MANDIRI
[/size]
Quote:

- Untuk sementara waktu tidak menerima COD, semua barang dikirim via JNE
- Harganya sudah NETT
- Barang dikirim via JNE paling lambat 1 hari setelah pembayaran. Hari Minggu tidak ada jadwal pengiriman.
- Apabila barang sudah sampai...tolong sms/pm/post reply di trit.
- Info Ready Stocknya via VM,YM atau SMS
Quote:
Contact Person
Quote:
[url=ymsgr:sendIM?gessy_09][IMG]http://opi.yahoo.com/online?u=gessy_09&m=g&t=10[%5d[/IMG][/url]

:
087880901118 *sms only*
Whatsapp : 087880901118
Pin BB : 2A3D874E *Tolong kasi Note Kaskus*
Quote: