BARGAIN!!! games murah loh! Klik Disini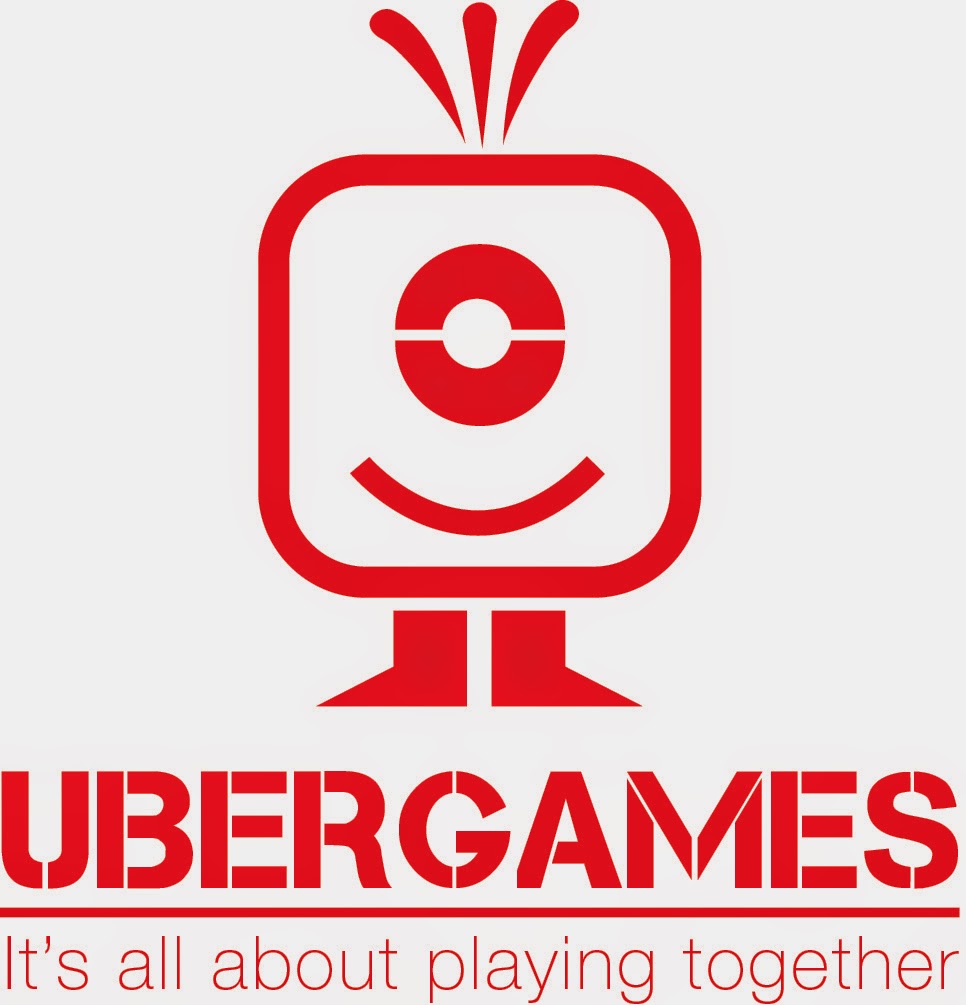 Sudah 5 tahun Ubergames bergerak dalam bisnis ini, dan Ubergames terus mengembangkan range produknya!
Kini Ubergames Hadir di Kaskus untuk memperluas komunitas Board games dan Miniature Games.
Spoiler

for

Barang november 2012

: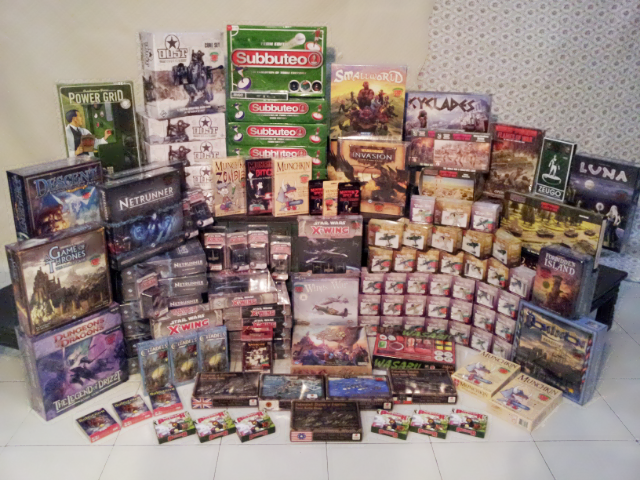 Agan mau belajar main board games atau tabletop wargames, belajar ngecat miniature? bergabunglah dengan komunitas ubergames di Lippo Karawaci!
Kontak Ubergames :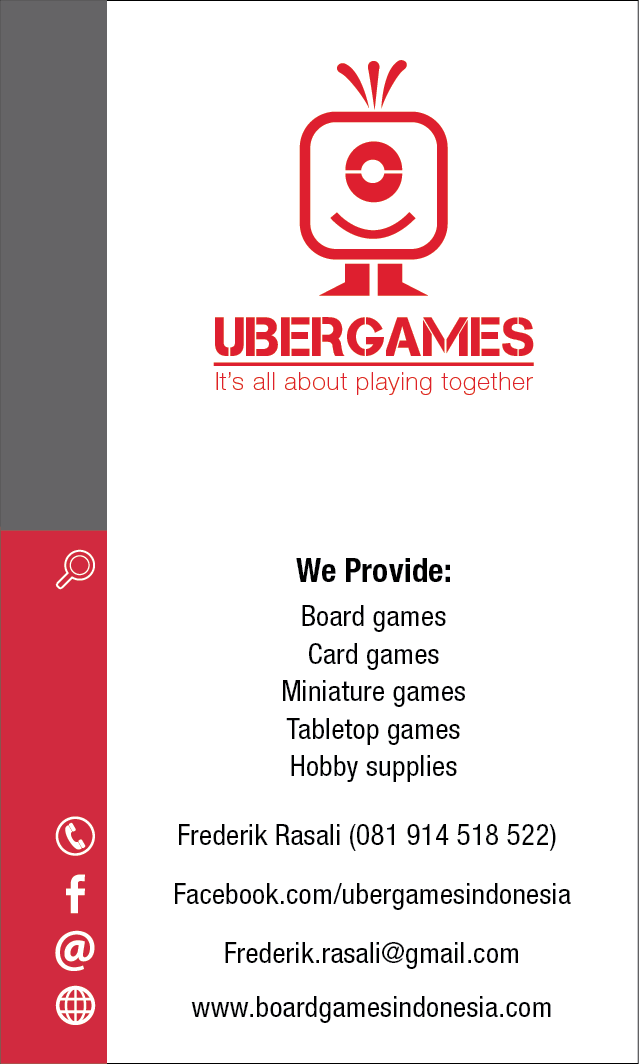 Informasi Pemesanan Board Games dan Miniature Games
1. Setiap pemesanan wajib membayar penuh 100% dan pembayaran melalui transfer ATM BCA
2. Barang akan sampai ke Indonesia dalam waktu 2-3 minggu dari pengiriman barang (bukan penutupan order) yang biasanya 2 - 7 hari kerja dari penutupan order dalam kondisi bila supplier ready stock barang tersebut
3. Bila barang tidak terdapat di supplier UberGames, Agan bisa melakukan special order yaitu pemesanan khusus untuk barang yang tidak ada pada stock supplier UberGames yang biasanya membutuhkan 1 - 2 bulan untuk sampai ke Indonesia. dan pemesanan hanya terjadi pada minggu pertama setiap bulanya.
4. Semua barang akan dikirim melalui JNE atau Tiki
Daftar publisher yang produk dibawa oleh UberGames
Spoiler

for

"Board Games"

:

Fantasy Flight Games (Official Retailer)
Canvas Ranger (developer dan publisher game indonesia petwars)
MayFair Games (Official Retailer)
Rio Grande (Official Retailer)
Z-Man (Official Retailer)
Asmodee (Official Retailer)
Atlas
Steve Jackson
Psi
Ape
Looney Labs
GMT
MMP
Cheapass
Mattel
Fred
Eagle
Funagain
Days of Wonder (Official Retailer)
Hasbro
Valley
Cryptozoic (Official Retailer)
Wizard of the Coast (Official Retailer)


Spoiler

for

"Miniature Games"

:

Games Workshop (warhammer 40k, Warhammer Fantasy Battle, Lord of the ring)
Dream Pod 9 (heavy gear blitz dan heavy gear arena)
Battle Front Miniatures (Official Retailer)
Spartan Games (Official Retailer)
Warlord Games
Privateer Press
Cool Minis or Not
Mantic Games (Official Retailer)
Hawk Wargames


Spoiler

for

"Accessories"

:

Vallejo paint (khusus model color dan game color, selain itu harus order)
Games Workshop
Fantasy Flight


Nah, itu gan semua produk yang dibawa masa sih kurang lengkap?! iya emang kurang lengkap! Ubergames akan terus menambahkan range produk yang ada, kalo penasaran bisa langsung googling dahulu sementara UberGames akan membuat lapak untuk masing-masing kategori atau agan bisa langsung kontek ke Ubergames untuk ngobrol tentang board games dan miniature games.
Happy Gaming!