CP DEDETH ; whatsapp/sms/call 087759633307
Facebook
disini
Twitter : @dethmusik
Ym :
dethmusik@yahoo.co.id
BUKTI TRACKING DAN PENGIRIMAN >>>
DISINI
THREAD NANE LAINNYA
DI SINI
MXR Distortion III M-115
Price: Rp. 795,000
Delivers everything from overdrive to distortion. Natural, amp-like distortion. Retains your guitar's tone and clarity. The Distortion III sets a new benchmark in distortion tone and quality. Developed from the ground up using carefully selected components, the D-III delivers everything from sweet singing overdrive to massive distortion crunch! Its natural and amp-like distortion is versatile enough to appeal to any playing style and transparent enough to let your guitar's personality shine through.
Power: Dunlop ECB003 AC Adapter or Single 9 volt battery.

MXR GT OD Overdrive M-193
Price: Rp. 960,000
Traditional, transparent, and warm overdrive. Single tone control makes tone-shaping simple.
Adds sustain and gain without coloring your guitar or amp's tone.Built from the ground up with the best available components, the MXR GT-OD Overdrive pedal creates smooth, warm, and classic overdrive without excess noise or tone coloring. The simple controls make it easy to dial in a great tone quickly—from crunchy rhythm tone with chord clarity—to sparkly and harmonicrich lead tones with tons of sustain. You won't find an overdrive that is more organic, responsive or open sounding.
Power: Dunlop ECB003 AC Adapter or Single 9 volt battery.

Biyang Metal End King
Price: Rp. 685,000
Since being released in the market, the Metal End King is Biyang's most sought after pedal due to its design and impressive sound quality. With an amp simulator switch, a 3-mode sound option for Normal, Bright, and Warm tones, and another 3-mode sound setting for Modern, Normal, and Classic sounds, the Metal End King is also able to produce a tube-like soun
d and has made a breakthrough in giving musicians more sounds for different types of music. Biyang's Metal End King follows closely with production specifications of the Tonefancier, using high quality parts and raw materials. This is a product never seen before on the market! If you are particular about your tone, this is the effect for you!
Knob settings are as follows:
Level - Master volume
Low - Bass regulation
Mid Freq - Mid frequency regulation
Middle - Middletone regulation
High - Treble regulation
Dist - Distortion regulation



DEMO VIDEO : [url][youtube]1lkaCxSCcCo[/url]
[COLOR[/youtube]
[B]
Price: Rp. 460,000
OD-8 biggest breakthrough in technology is that the OD-8 allows the user to change the chipset to create different tone he or she desires without soldering and the expertise of professionals, just like a changing a processor of a computer.OD-8 use even better quality JRC4558 chipsets to get a better sound!,one of the legendary chip is often used at most br
anded effect,such as Maxon, Ibanez, Etc.
Free 2pcs chip for upgrade/modified.
Product Features:
German-Made "Wima" Capacitor
Heavy Duty Footswitch
TRUE BYPASS Circuitry
Powered by 9v or a regular "Boss" style DC 9v adaptor
Unique Design For Back Batter Cover
Standard Size Aluminium-Cast Enclosure
(Coloured Powder Coated Chassis, Smart Compact circuit design)
Technical Description:
Connectors: Input×1,Output×1,DC9V in×1
Current: 7mA
Input Impedance: 1MΩ

DEMO VIDEO : [url]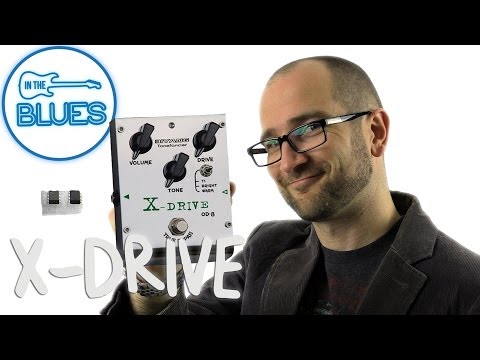 Biyang Equaliser EQ-7
Price: Rp. 475,000
EQ-7 has 7 bands of equalization that can change the tone of your guitar. Each equalization band has ±15dB for boosting or cutting. The EQ-7 can control the sound of your guitar. Using a high quality chip set
with WIMA circuit, the "highs" and "lows" can be changed without affecting the quality of your sound.
Product Features:
German-Made "Wima" Capacitor
Heavy Duty Footswitch
TRUE BYPASS Circuitry
Powered by 9v or a regular "Boss" style DC 9v adaptor
Unique Design For Back Batter Cover
Standard Size Aluminium-Cast Enclosure
(Coloured Powder Coated Chassis, Smart Compact circuit design)
Technical Description:
Connectors: Input×1,Output×1,DC9V in×1
Current: 7mA
Input Impedance: 1MΩ

DEMO VIDEO ; [url]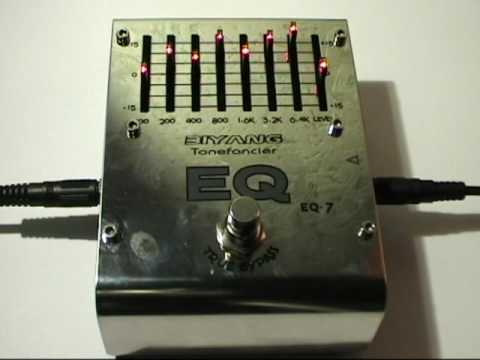 feature=related
biyang reverb
Price: Rp. 475,000
Product Features:
German-Made "Wima" Capacitor
Heavy Duty Footswitch
TRUE BYPASS Circuitry
Powered by 9v or a regular "Boss" style DC 9v adaptor
Unique Design For Back Batter Cover
Standard Size Aluminium-Cast Enclosure
(Coloured Powder Coated Chassis, Smart Compact circuit design)
Technical Description:
Connectors: Input×1,Output×1,DC9V in×1
Current: 7mA
Input Impedance: 1MΩ

Biyang Analog Delay AD-8
Price: Rp. 395,000
KETERANGAN:
German-Made "Wima" Capacitor
Heavy Duty Footswitch
TRUE BYPASS Circuitry
Powered by 9v or a regular "Boss" style DC 9v adaptor
Unique Design For Back Batter Cover
Standard Size Aluminium-Cast Enclosure
(Coloured Powder Coated Chassis, Smart Compact circuit design)
Technical Description:
Connectors: Input×1,Output×1,DC9V in×1
Current: 7mA
Input Impedance: 1MΩ

demo video : [url][youtube]ssf0MnEblFM[/url]
bukti pengiriman


[SIZE[/youtube]
bb 23076bc3[/CENTER][/SIZE]