Tony Hawks Pro Skater HD - 1 DVD
Tony Hawks Pro Skater HD takes the best elements of the classic THPS games and gives them a fresh update to create an all new skateboarding experience. Tapping into fans' muscle memories, the gameplay in Tony Hawk's Pro Skater HD returns to controllers and focuses on the satisfaction of linking sick tricks for maximum points. Combining sharp visuals with the best controls ever in a Tony Hawk game, the feel is cutting edge yet timeless.
Features:
HD Upgrade: Game was rebuilt and polished by Robomodo using Neversoft's original code.
Classic levels: The style and feel of the best 7 levels from THPS and THPS2 (Warehouse, School 2, Mall, Phoenix, Hangar, Marseilles and Venice) refreshed for today. Tony Hawk himself put a call out to his fans on Twitter during the summer of 2011 to decide the final levels.
The Top Pros: Today's biggest skate pros round out the cast including: Nyjah Huston, Chris Cole, Eric Koston, Andrew Reynolds, Rodney Mullen, Lyn-z Adams Hawkins (Pastrana), Riley Hawk and, of course, Tony Hawk himself.
Refined controls: The skaters' animations, tricks and combos reflect the evolution of the THPS games. For example, you can do manuals in levels from the first THPS, a trick that didn't enter the franchise until THPS2. However, reverts are not part of trick combos, as the scoring system is based on THPS2.
Endlessly fun objectives: Players pursue the same global and level-specific goals as the original games, including S-K-A-T-E, Secret DVD (used to be VHS tape!), and many more.
Soundtrack: The full soundtrack has been announced and can be provided. It is about half classic THPS tracks and half new ones.
Online multiplayer: Four modes, plus online leaderboards.
Downloadable content: Available post-releaseare levels from THPS 3.
Screenshot :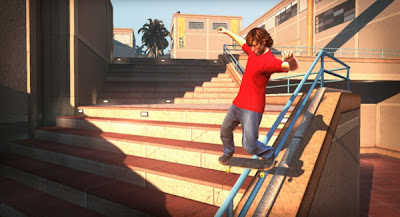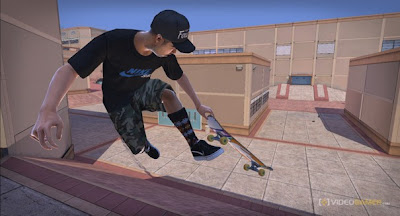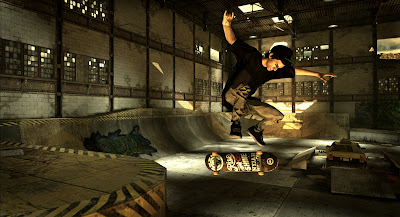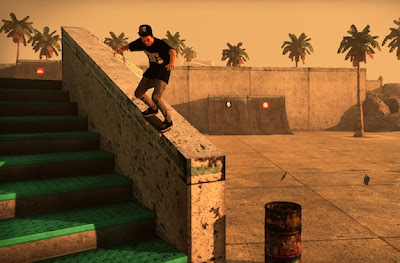 System requirements:
- Operating system: Windows XP / Windows Vista / Windows 7
- Processor: Inter Core 2 Duo 2 GHz
- Memory: 2 GB (XP) / 3 GB (Vista / 7)
- Graphics Card: NVIDIA GeForce 8600 GT with 256 MB memory, with support for Pixel Shader 3.0
- Sound Card: DirectX compatible
- Free space on your hard disk: 4.4 GB
Harga :
Rp 5.000
Kontak :
08972008647
Pin BB :
SMS Aja
ato YM : qmpchosting, toserbaqmpc, ririnjp
[URL=ymsgr:sendIM?qmpchosting][IMG]http://opi.yahoo.com/online?u=qmpchosting&m=g&t=14[%5d[/IMG][/URL] [URL=ymsgr:sendIM?toserbaqmpc][IMG]http://opi.yahoo.com/online?u=toserbaqmpc&m=g&t=14[%5d[/IMG][/URL] [URL=ymsgr:sendIM?ririnjp][IMG]http://opi.yahoo.com/online?u=ririnjp&m=g&t=14[%5d[/IMG][/URL]
Lapak Ane lain Di kaskus :
http://livebeta.kaskus.co.id/post/00...00000754515710
Info Lengkap Kunjungi Website Kami di :
http://toserbaqmpc.com/tony-hawks-pro
Untuk list pc game, software dan psp game updatean bulan ini bisa dilihat dimari :
http://toserbaqmpc.com/download-list
Untuk melihat Resi Pengiriman bisa lihat di mari :
http://toserbaqmpc.com/resi