Dark Souls Prepare To Die Edition - 1 DVD
Publisher: Namco Bandai
Developer: FromSoftware
FLT have released Dark Souls for PC re-branded as Prepare to Die Edition.Enhanced with additional content for its PC debut, the Prepare to Die Edition of Dark Souls includes an enhanced PVP mode allowing players to more closely assemble battles against one another online in an all-out fight to the death that fans have demanded.
Description: A spiritual successor to Demons Souls, the action RPG Dark Souls is set in a rich, dark fantasy universe. Intense action within the dungeons, encounters with terrifying enemies and innovative online features combine for a unique gaming experience. Dark Souls' world breaks down barriers with a fluid design encourages exploration and promotes an adaptation experience. At a time when the players come face to face with terrifying enemies and find new areas, the infallible system and reward challenge takes possession of everything to offer a sense of achievement without equal.
Features:
Extremely Deep, Dark & Difficult – Unforgiving in its punishment, yet rewarding for the determined – learn to strategize freely and conquer seemingly impossible challenges.
Fully Seamless World – Explore a completely integrated world of dark fantasy where dungeons are seamlessly intertwined, with great height.
Mastery Earns Progression – Contains 60 hours of gameplay, with nearly 100 uniquely despair-inducing monsters & an incredibly nuanced weaponry & magic spells system.
Player success depends on their eventual mastery of how and when to use the magic spells, choice of armor, the number of weapons, the types of weapons, and the moves attached to the weapons.
Network Play – Players may cross paths with one another, interacting with each other throughout the game even as each player plays their own game.
Flexible Character Development & Role Play – As the player progresses, they must carefully choose which of their character's abilities to enhance as this will determine their progression style.
Community – See other real players and empathize with their journey, learn from seeing how others died, find and leave messages for your fellow players; helping them or leading them into death.
Symbolic of Life & Hope – The Beacon Fire is an important feature of Dark Souls for many reasons. Though in gameplay it serves as a recovery and re-spawn point for players whose health gets low and is the one place in the dark world where players can find a fleeting moment of warmth and calm. - 1 DVD
Tony Hawks Pro Skater HD takes the best elements of the classic THPS games and gives them a fresh update to create an all new skateboarding experience. Tapping into fans' muscle memories, the gameplay in Tony Hawk's Pro Skater HD returns to controllers and focuses on the satisfaction of linking sick tricks for maximum points. Combining sharp visuals with the best controls ever in a Tony Hawk game, the feel is cutting edge yet timeless.
Screenshot :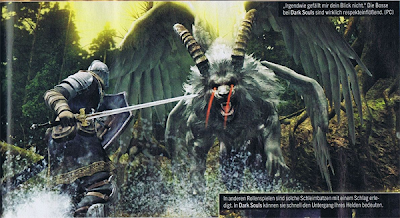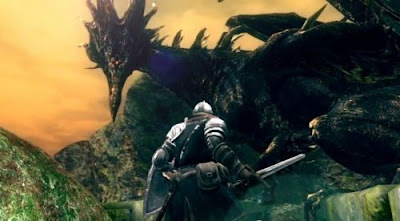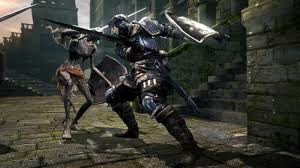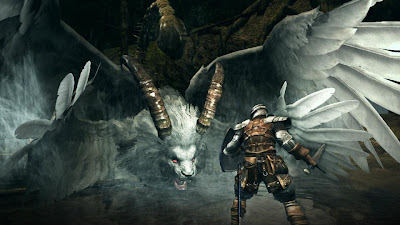 Features:
HD Upgrade: Game was rebuilt and polished by Robomodo using Neversoft's original code.
Classic levels: The style and feel of the best 7 levels from THPS and THPS2 (Warehouse, School 2, Mall, Phoenix, Hangar, Marseilles and Venice) refreshed for today. Tony Hawk himself put a call out to his fans on Twitter during the summer of 2011 to decide the final levels.
The Top Pros: Today's biggest skate pros round out the cast including: Nyjah Huston, Chris Cole, Eric Koston, Andrew Reynolds, Rodney Mullen, Lyn-z Adams Hawkins (Pastrana), Riley Hawk and, of course, Tony Hawk himself.
Refined controls: The skaters' animations, tricks and combos reflect the evolution of the THPS games. For example, you can do manuals in levels from the first THPS, a trick that didn't enter the franchise until THPS2. However, reverts are not part of trick combos, as the scoring system is based on THPS2.
Endlessly fun objectives: Players pursue the same global and level-specific goals as the original games, including S-K-A-T-E, Secret DVD (used to be VHS tape!), and many more.
Soundtrack: The full soundtrack has been announced and can be provided. It is about half classic THPS tracks and half new ones.
Online multiplayer: Four modes, plus online leaderboards.
Downloadable content: Available post-releaseare levels from THPS 3.
System requirements:
- Operating system: Windows XP / Windows Vista / Windows 7
- Processor: Inter Core 2 Duo 2 GHz
- Memory: 2 GB (XP) / 3 GB (Vista / 7)
- Graphics Card: NVIDIA GeForce 8600 GT with 256 MB memory, with support for Pixel Shader 3.0
- Sound Card: DirectX compatible
- Free space on your hard disk: 4.4 GB
Harga :
Rp 5.000
Kontak :
08972008647
Pin BB :
SMS Aja
ato YM : qmpchosting, toserbaqmpc, ririnjp
[URL=ymsgr:sendIM?qmpchosting][IMG]http://opi.yahoo.com/online?u=qmpchosting&m=g&t=14[%5d[/IMG][/URL] [URL=ymsgr:sendIM?toserbaqmpc][IMG]http://opi.yahoo.com/online?u=toserbaqmpc&m=g&t=14[%5d[/IMG][/URL] [URL=ymsgr:sendIM?ririnjp][IMG]http://opi.yahoo.com/online?u=ririnjp&m=g&t=14[%5d[/IMG][/URL]
Lapak Ane lain Di kaskus :
http://livebeta.kaskus.co.id/post/00...00000754515710
Info Lengkap Kunjungi Website Kami di :
http://toserbaqmpc.com/dark-souls
Untuk list pc game, software dan psp game updatean bulan ini bisa dilihat dimari :
http://toserbaqmpc.com/download-list
Untuk melihat Resi Pengiriman bisa lihat di mari :
http://toserbaqmpc.com/resi