Jet Set Radio - 1 DVD
Publisher: SEGA
Developer: Smilebit
Genre: Action
Release name: Jet.Set.Radio-SKIDROW
A Japanese game published by Sega and with a comeback after their 2002?s sequel this one's gonna be a rocking game for its fans, though its best to play on a PSP or a console rather in a PC. Enjoy this release!
Description: Jet Set Radio lets players join the GGs, an up-and-coming street gang in the futuristic city of Tokyo-to, fighting for the right to self-expression against an overbearing, corporate-controlled police force. Rolling and leaping through crowded urban environments on magnetically driven inline skates, players take control of gang leader Beat and his growing posse of deviant artists as they steal turf from the local gangs by covering the city with colorful graffiti. Guided by Professor K, DJ for the hottest pirate broadcast in town – "Jet Set Radio" – the GGs will ultimately uncover the sinister plot hatched by the controlling powers of Tokyo-to.
Screenshot :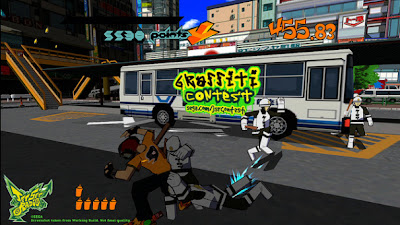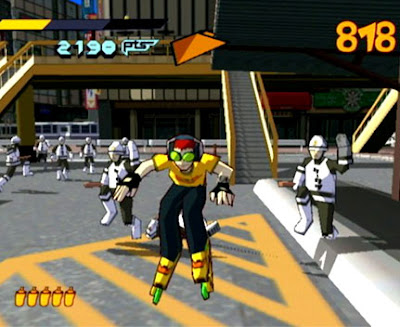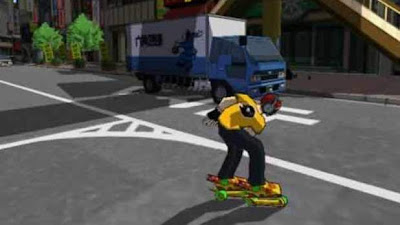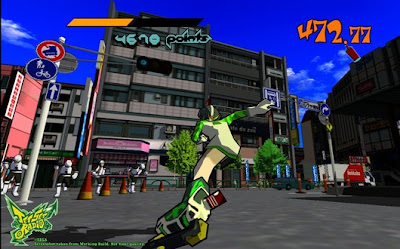 Features:
Fight for control of Tokyo-to, mark your turf with graffiti, tag walls, billboards, and even rival gang members Perform tricks and flips on magnetically driven in-line skates, but watch out for the local police force
Now available via PC Digital download, Jet Set Radio is part of Sega's Heritage Collection series and now features lush HD visuals, developer interviews, and amazing fan-created graffiti.
Skate to the funky tunes of Pirate Radio Jet Set Radio still features 29 of 30 tracks from the original Dreamcast release.
Choose from a massive catalog of classic and new graffiti or create your own and use it to tag walls, billboards, cars, and even rival gang members
Recruit more than 10 playable characters to your gang, each with their own unique graffiti
System requirements:
- Operating system: Windows XP / Windows Vista / Windows 7
- Processor: Inter Core 2 Duo 2 GHz
- Memory: 2 GB (XP) / 3 GB (Vista / 7)
- Graphics Card: NVIDIA GeForce 8600 GT with 256 MB memory, with support for Pixel Shader 3.0
- Sound Card: DirectX compatible
- Free space on your hard disk: 4.4 GB
Harga :
Rp 5.000
Kontak :
08972008647
Pin BB :
SMS Aja
ato YM : qmpchosting, toserbaqmpc
[URL=ymsgr:sendIM?qmpchosting][IMG]http://opi.yahoo.com/online?u=qmpchosting&m=g&t=14[%5d[/IMG][/URL] [URL=ymsgr:sendIM?toserbaqmpc][IMG]http://opi.yahoo.com/online?u=toserbaqmpc&m=g&t=14[%5d[/IMG][/URL]
Lapak Ane lain Di kaskus :
http://www.kaskus.co.id/post/0000000...00000754515710
Info Lengkap Kunjungi Website Kami di :
http://toserbaqmpc.com/jet-set-radio
Untuk list pc game, software dan psp game updatean bulan ini bisa dilihat dimari :
http://toserbaqmpc.com/download-list
Untuk melihat Resi Pengiriman bisa lihat di mari :
http://toserbaqmpc.com/resi