Alooo agan agan ... mau menawarkan HP dgn teknologi layar terkini
Cube U17GT

CUBE U17GT merupakan tablet phone yang menggunakan layar berteknologi AFFS yg merupakan teknologi terkini yg dipergunakan di produk apple new ipad 3 .. dengan ketajaman dan detail yg tinggi
seperti pada foto dibawah ini

Ini kelebihannya :
1. 7 Inch AFFS( Advanced Fringe Filed Switching) HD Capacitive touch screen,which is better than IPS full degree viewing,with 1024*600 high screen resolution,share high quality pics and video. And more, it goes with the Magnesium alloy antiroll frame process just like the F1which get the teblet more protect from shocking.
AFFS: Improved control over liquid crystals through the use of nanoscale electric field
Optimized use of electrode design
Increased aperture ratio and transmittance through the removal of BM
Modified nanoscale TFT structure to control power consumption
Horizontal alignment of electric fields
Use of transparent electrodes.
IPS vs. FFS
AFFS' higher contrast ratio and white levels increase clearness and provide a 180 degree viewing angle.
IPS
Metal electrodes and a weak, in-plane
electric field decreases transmittance FFS
The narrow width between pixel electrodes
creaters the fringe field effect for high transmittance
Cube U17GT 7 Inch screen go with this technology and make the viewing better
2. CPU: Cortex A8 Rockchip CPU 1.2GHz, GPU mali 400,Support 3D accelerated
3. OS: Android 2.3, but in ICS 4 Look (bila ingin ICS sudah ready, upgrade gratis)
4. Built-in GSM phone function, can works on GSM850/900/1800/1900, it is a tablet phone.
5. 1GB DDR3 RAM,8GB Nand flash,supporting Micro SD card Max to 32GB
6. Support 2160P video playback,with HDMI Slot can connet your TV directly,
7. Wi-Fi: 802.11 b/g/n
8. Bluetooth
9. Dual Camera, the main back one 2.0 MP and the front 0.3MP
10. Keistimewaan yg sudah diuji adalah file game yg besar besar dapat di install di SD card sehingga kapasitasnya menjadi tidak terbatas
Spec Kumplittt :
Cube U17GT Android 4.0 Phone Tablet PC Features:
CPU RK2918 Cortex-A8 1.2GHz
GPU GC800
Operating System Android 4.0
RAM 1GB DDR3
Storage 8GB
Storage Other microSD(TF) up to 32GB
Camera front 0.3 Mp Back 2 Mp
Screen Size 7 inch
Screen Type 7 Inch AFFS Touch Screen LED
Screen Resolution 1024×600
Visible Angle 180
Screen Output HDMI
Video HD Support 2160P
Wifi 802.11 b/g
Internet Connections WIFI
3G External
Built-in GSM phone function, can works on GSM/900/1800/, it is a tablet phone. Please check cell phone operators support 2G GSM/900 Mhz/ GSM 1800Mhz
Battery 2000mAh
Music around the state About 6 hours
About the video mode About 3-4 hours
E-book formats TXT/PBD/PDF/EPUB/FB2/HTML
Picture formats JPG/BMP/GIF
Video formats AVI,WMV,MP4,MKV,RM,RMVB,FLV,MOV,3GP
Music formats MP3,WMA,WAV,APE,FLAC,AAC,OGG
Language Multi-language
Screen calibration Support
Transmission Interface USB 2.0
Calendar function Support
Clock function Support
G-sensor function Support
Remote control functions None
Other functions Phone call,GPRS,Bluetooth
Cube U17GT Android 2.3 with ICS 4 look Phone Tablet PC
Penampakan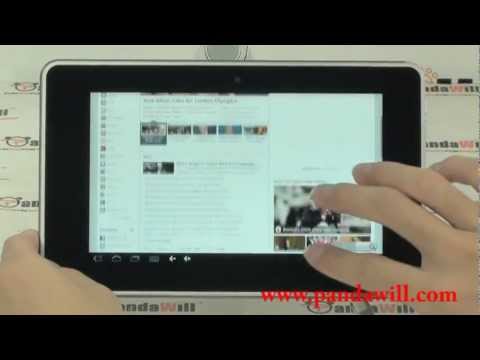 Harga : 1.500.000
Paketnya :
- tablet dan kelengkapannya kumplit
- Antigores
- Kabel OTG
- Aplikasi Full Market
- game HD (cukup banyak)
- Garansi 1 tahun
Pertanyaan
YM:sayangsepatu@yahoo.com
0819 32001300
0821 13007003
021 92929400