Hame A2 - 3G Mobile Power Route & PowerBank
Taff PowerBank 5200 mAh & 10400 mAh
PINDAH
KLIK
Bismillah

Ainol Novo 7 Crystal 8GB
Pic
Spoiler

for

ainol crystal

:

Ainol Novo 7 Crystal Specification:
Quote:
Model: Ainol Novo 7 Crystal

CPU:

Amlogic 8726-M6, 1.5GHz, Cortex-A9 dual core

GPU:

Dual Core Mali-400

OS:

Android 4.1 (Jelly Bean)

RAM:

1GB DDR3

Storage:

8 GB

Camera:

Front camera is 2.0 Megapixels

Shell Material:

Plastic

Screen:

7.0 inch Multi-touch all-angle IPS Screen

Screen Type: Capacitive Screen

Display Resolution:

1024 x 600 pixel

Visible: Angle 170°°

Extend Card: Support TF card up to 32GB

Gravity Sensor: Yes

Multi-Touch: Yes, 5-points touch

Flash: Support Flash 11.1

Android Play (Market): Yes

Youtube: Yes

Video: 1080P, AVI/MOV/MP4/RMVB/FLV/MKV…

Music: MP3/WMA/WAV/APE/AAC/FLAC/OGG

Ebook: UMD, TXT, PDF, HTML, RTF, FB2…

Skype: Yes

Email and Browser: Yes, built in

WiFi: 802.11 b/g/n

GPS:

No

Earphone Interface: 3.5mm

Battery:

3700 MAh

Work Time:\t

Up to 5 hours

3G:

Not built in

, support external 3G dongle: E1916, ZTE AC2736, HUAWEI E1750, HUAWEI EC122, HUAWEI EM770W
Extend Port\t:
1 x TF card slot; 1 x MINI HDMI port
1 x MINI USB port
1 x 3.5mm Earphone port
Product Weight : 338g
Package Weight/Size : 700g/232 x 164 x 41mm

Kelengkapan:
Quote:

1 x Charger;
1 x USB cable
1 x OTG cable

Video Review :
Quote: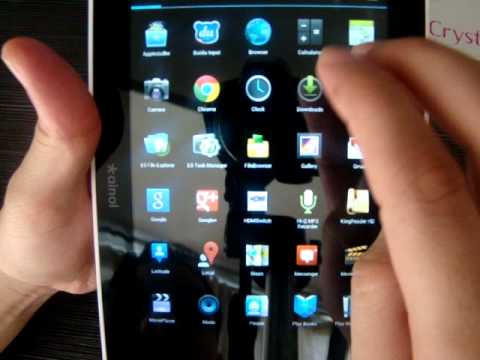 Garansi : 1 Tahun by distributor
jaknot
Barang baru,gress
HARGA
:
Rp. 1.154.300
Bonus
:
cendol segar

untuk yang kasih Testimonial

Transaksi
-NO COD
-Pembelian langsung
crystal black
,
crystal white
-
Rekber
wajib JNE Yes untuk diluar Jakarta (Inapay.com,blackpanda,piggybank,sanbank,indobank)
Untuk inapay (INAPASS : 44931978)
*untuk rekber konfirmasi dahulu sms : 0896 3606 3221
Gan's stokny ada ga??
silakan klik link
arshi gadget
dibawah gan, kalau ready ada tulisan
add to chart
, kalau kosong ada tulisannya
out of stock

Mau pesan/order
: silakan klik
crystal black
,
crystal white
Spoiler

for

contoh order

:

Quote:
1) Klik
Add to Cart
pada product yang ingin anda beli.
2) Klik
icon keranjang
di sebelah kanan atas dan klik tombol
Checkout Now
Atau Klik
Continue Shopping
untuk kembali ke halaman sebelumnya dan melanjutkan belanja.
3) Masukkan email, no telp dan alamat pengiriman yang dituju.
4) Pilih Jasa Pengiriman (JNE)
5) Pilih
Continue
, maka invoice dengan kode transaksi akan dikirim melalui email Anda.
6) Transfer jumlah yang harus dibayar dengan mentransfer sejumlah nilai pesanan ditambah kode unik, sehingga secara otomatis sistem akan mengkonfirmasi pelunasan tsb melalui email. (Contoh: total order Rp 100.000, kode unik: 38 >> maka transfer senilai Rp 100.038.-)
7) Apabila mentransfer tidak dengan kode unik harap untuk melakukan konfirmasi pembayaran secara manual pada kolom dibar paling bawah dengan mengklik
KONFIRMASI PEMBAYARAN
, maka kami akan memproses pengecekan pembayaran secara manual.
8) Apabila pembayaran telah dilakukan, kami akan mengemail konfirmasi pelunasan transaksi Anda
Butuh bantuan??
SMS : 0896 3606 3221
Ym : arshi_gadget
Bingung habis beli mau diapain??

masuk sini gan/sis....
Kaskus Ainol Crystal Lounge
Product lainnya
http://arshigadget.onigi.com
Kumpulan Testi
1share
selama berjualan di
FJB
KAS
KUS
Tercinta
TKP

Happy Shopping
Juragans