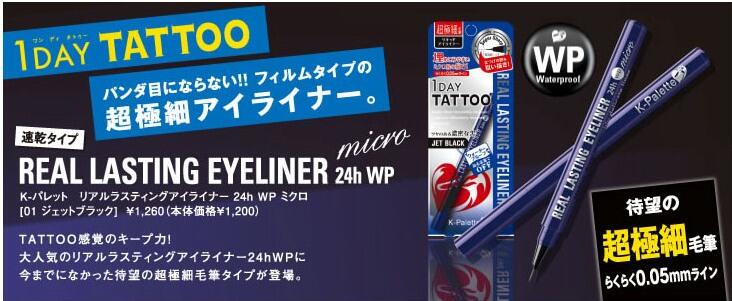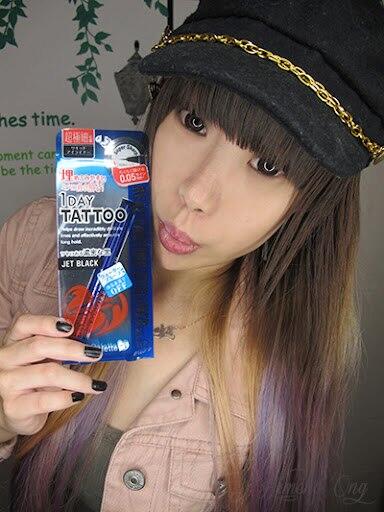 Japanese liquid eyeliners in general are said to be better than their Western counterparts. Now, Im sure there are exceptions to this rule (as always with sweeping generalisations) but both these eyeliners come out top over any Ive tried before (though my experience with liquid liner isn't huge).
Both eyeliners are very good: they are both long-lasting and they both have those lovely brush-type applicators that allow for loads of control but have enough flex to give a natural flick.
This quick-drying liquid eyeliner has a special brush tip and high water-resistant polymers, giving you superb control for creating remarkable smudge-resistant effects. It's a film type eyeliner. The water resistant coat polymer keeps fine eye lines 24 hours. You'll feel like 1 day tattoo.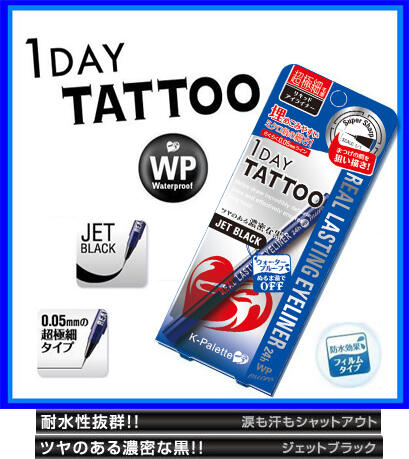 1. Apply the liquid eyeliner as close as possible to the lash line. Make a series of small marks, instead of one straight line across, to give you more control of the eyeliner.
2. Connect the series of small marks as you move along the lash line.
3. Repeat Step 4 on your other eye.
4. Check both eyes carefully in a mirror. Small mistakes and smudges can be erased using a dab of liquid eye makeup remover on a cotton swab. Caution Do not apply to damaged, broke, or inflamed areas of the skin