Seagate Satellite Mobile Wireless Storage
Wireless streaming storage for your tablet
The Seagate Satellite™ device lets you take your media library on-the-go and stream it wirelessly to your iPad®, Android® tablets, and smartphones.
Take more than 300 HD movies on-the-go*
Stream media over Wi-Fi to 8 devices at the same time
Automatically sync media and documents from your PC or Mac computer
Easily access and stream your media using the free app or your device's web browser
Up to 7 hours battery life**

Your media, as mobile as your tablet or smartphone.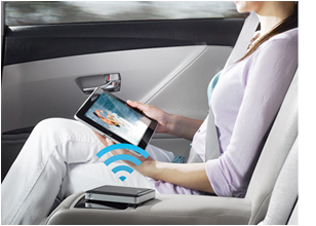 The Seagate Satellite device goes wherever your tablet or smartphone goes and lets you wirelessly access all your movies, photos, music and documents. No more worrying about running out of space on your mobile device.
500GB of storage capacity
Up to 7 hours battery life**
Up to 25 hours standby time**
Stream media wirelessly.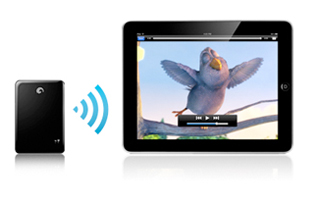 With a Seagate Satellite device in your backpack you can stream all of your HD movies to your tablet or smartphone—without tangled cords or cables.
802.11 b/g/n Wi-Fi delivers reliable skip–free streaming
Wi-Fi range up to 150 feet
Share three different HD movies at once.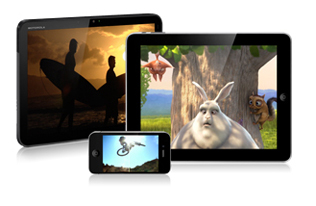 The Seagate Satellite mobile wireless storage device lets you stream three different HD movies to three different Wi-Fi enabled devices—all at the same time. Everyone in the family can wirelessly access the hundreds of movies you load on your Seagate Satellite mobile wireless storage device.
Stream to almost any Wi-Fi enabled device using a web browser or using the free app optimized for iPad, iPhone, and Android devices.
Paket Harga :
1. HDD 500GB Seagate GoFlex + Full iPad Movies = Rp. 2.5 jt (nett)
Berminat ?
Hubungi
email :
kf_jkt@yahoo.com
telp : 087886034373
ym : kf_jkt
BB :