Presents

Spoiler for Attention sebelum membeli:

Quote:
Quote:



GAMING SERIES | VALUABLE SERIES

ASUS A45VD-VX056H WHITE
Quote:
SNAPSHOT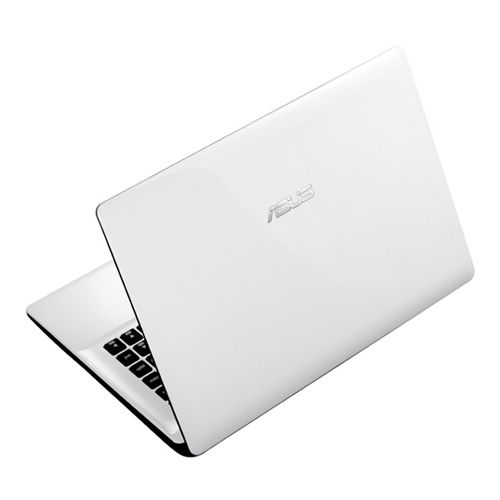 Quote:




Quote:

Kelebihan
+ VGA nVidia GT610M 2GB, puas kalo gaming
+ Touchpadnya Aluminum anti-gores
+ Altec Lansing, tambah bagus dengan Xi-Fi
+ Icecool, tumpuan telapak tangan tetep dingin
+ 1x USB 3.0, 10x lebih cepat dari 2.0
+ Ventilasi udara posisinya gak kena kabel charge, jadi aman



Classy Metallic Design


Featuring 2nd Generation Intel® Core™ Processors and an elegant color scheme based on premium aluminum textures, the new A Serie offers an expressive combination of technology and style. The highly durable premium aluminum textures retain their looks and quality even during extensive, prolonged use, allowing you to do more with your A Serie in complete confidence.
Incredible Processing Power
The new A Series ships with 2nd Generation Intel® Core™ Processors, as optimized for notebook use with awesome computing power – in particular, these new mobile CPUs enhance multitasking, so you can get more done at the same time, more smoothly.


Graphics Supercharged


For graphics and gaming, new A Series notebooks deliver the might of NVIDIA discrete GPUs. The ASUS A43SD comes with NVIDIA® GeForce® 610M available for dazzling gaming and multimedia output, with 2G video memory on hand to accelerate visuals.



IceCool Technology Keeps Your Hands Cool


IceCool Technololgy makes your PC experience cool and comfortable even during the longest computing sessions. Exclusive dual-sided motherboard design places hot components on the underside and away from users. Combined with heat pipes and vents, palm rests and typing surfaces stay cooler.



PRODUCT FEATURES



Intel® Core i5-3210 2.5-3.1Ghz
Intel® HM65 Express Chipset
Wireless LAN 802.12b/g/N
Windows 8-64 Bit


Nvidia GeForce GT610 with 2GB DDR3


14" HD Color Shine(LED)


2GB DDR3

Ram


500GB

-5400rpm Hard disk
8xSuper Multi-Dual
Webcam 0.3M
6 Cell 5200mAH
2.60 kg (with 6 cell battery)
4 -in-1 card reader ( SD/ MS/ MS Pro/ MMC)
Bluetooth :Yes
1 Year Warranty




COLOR =

WHITE

,

RED

,

BLUE
Quote:
VERY SPECIAL PRICE
Rp 6.300.000
*>10Pcs = CALL FOR THE BEST PRICE!
Quote:
Contact Person
VICTOR AGUSTINUS
08999-759916
agustinus_victor@yahoo.com
Spoiler for Sedikit Testi Dari Thread ini:
Quote:
BEST SELLER PRODUCT WITH BEST PRICE
[B]

ACER
[ACER Aspire V3 Series] ACER Aspire V3-471G-53234G50MAKK Core i5-3230M + Nvidia GT710
[ACER NOTEBOOK SLIM FOR GAMING SERIES] ACER Aspire V5 471G-33214G50 With Nvidia GT620
[BIG SALE] ACER ASPIRE E1-471-32322G50MNKS Core i3-2328/2GB/500 Harga Special!
[11,6"|SLIM|SEXY|CORE-i3]ACER ASPIRE V5-171 Notebook Core i3 Ukuran 11" Harga Murah!!
[THINNER|LIGHTER|SMARTER] 11,6" Acer Travelmate B113 Your Fashion Business Solution!
Other ACER Notebook Type/Series Please SMS to 08999-759916
ASUS
[HIGH END SERIES | SLIM DESIGN]ASUS A46CM-WX094D/WX095D With NVidia GT635!
[SUPER GAMING SERIES]ASUS A45VD-VX056H | Core i5-3210 | Nvidia GT610 2GB | Windows 8!
[ASUS GAMING SERIES] ASUS ASUS A45VM-VX140 | Core i5-3210/2GB/500GB/Nvidia GT630 2GB!
[ASUS VIVOBOOK SERIES] ASUS VivoBook S400CA Incredible Touch With Win 8 Original!
[LIMITED EDITION] ASUS VIVOBOOK S200E-CT282H PINK/S200E-CT283H SILVER Windows 8!
[DISKON ABIES | SUPER GAMING] ASUS N46VZ With Nvidia GT650 2GB + Windows 8 Original!
[AMD SERIES For GAMERS]ASUS K45DR-VX039D A8-4500M/500GB/4GB/ AMD Radeon 7470!
[READY STOCK!] ASUS A46CM-WX091D | ASUS A46CM-WX094D | ASUS A46CM-WX095D
[NEW GAMERS SERIES | SLIM DESIGN]ASUS A46CM-WX091 With Nvidia GT635
[SLIM NOTEBOOK]ASUS X401U White/Black BEST DESIGN NOTEBOOK With NETBOOK PRICE!
[SUPER SALE]Notebook ASUS ASUS X44H-VX107D Murah Banget Tapi Gak Murahan|100% NEW!
Other ASUS Notebook Type/Series Please SMS to 08999-759916
HP
[100% NEW | MURAH ABIESSS] Hp Pavillion Sleekbook 14-B001AU SLIM | ELEGANT | PRICELES
[YEAR END SALE] Hp Pavillion G4-2132/2133TX Core i5-3210/4GB/500/AMD 7670 2GB|Win 7!
[POWERFUL]HP Pavillion G4-2002/2003/2040TX Core i7-3612QM/4GB/750/ATI 7670/Win 7 HP
Other HP Notebook Type/Series Please SMS to 08999-759916
LENOVO
[GARANSI RESMI] LENOVO G480-1457 Core i3-2328/2GB/500 Harga Murah Banget!! 100% NEW!
[Windows 8 Included] Lenovo B480-2387 Core i3-2328/2GB/500/Intel HD Harga Mantep Gan!
Other LENOVO Notebook Type/Series Please SMS to 08999-759916
SONY
[BEST SELLER] SONY Vaio SVE11-113FX 11,6"/AMD E2-1800/4GB/500/AMD HD 7340/Win 7 HP
Other SONY Notebook Type/Series Please SMS to 08999-759916