Malem agan-agan semua.. ane mau jual satu buah Spector-Mute for Violin dari copper. kalo di amazon kayak gini nih :
http://www.amazon.com/Super-Sensitiv.../dp/B0002CZWB8
Spoiler

for

"gambar dari amazon.com"

: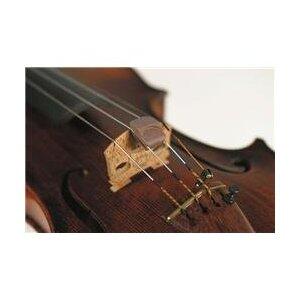 Spoiler

for

"review di amazon'

:

Customer Reviews
4.0 out of 5 stars This is a performance mute, not a practice mute April 10, 2011
By J. Lindsay
The reviewer S. Jacobs says that this mute did not have a big effect on his violin's volume. That's because this is a performance mute, designed to be used in a concert when the composer marks "con sordino" on your part. The intent of a performance mute is not to drastically decrease the volume, but to effect a small volume decrease while simultaneously adding a different texture to the instrument's sound. If you're looking for a mute that will keep your neighbors from calling the police when you practice the Shostakovich violin concerto at 2am, I suggest you purchase a big fat Glaesel practice mute instead: Glaesel Violin Ultra Practice Mute.

I play mostly in orchestras and chamber groups these days, and I can honestly say that as a performance mute, this item works wonderfully. I spent a lot of time trying out various mutes, but I was never happy with them. The rubber Tourte mutes that are so ubiquitous would rattle when sitting on my strings, and they were always getting ripped off when I placed my violin in its silk bag so I was always removing them after a performance and occasionally forgetting to put them on before the next performance...oops! The metal & plastic tubing Glaesel mute could stay on my strings permanently, but I found that with heavy use the metal gripping mechanism ended up wearing down the strings...really, you should never have metal squeezing your strings, it can wear out the windings.

This mute sits on my violin at all times, and the rubber is soft enough not to deform the A and D strings with the constant pressure it puts on them in order to stay in place. Best of all, it is easy to slide on and slide off even when you have only a few beats rest!

begitulah gan.. ane pikir pas beli pertama ini buat melanin suara.. eh gak taunya ternyata fungsinya lain.. pas pertama kali tau, ane langsung beli aja cz namanya "mute violin". jadi ini ane jual krn salah beli, salah persepsi.. otomatis ga pernah dipake kecuali pas nyobain aja..
nah ini yang punya ane :
Spoiler

for

"barangnya gan"

: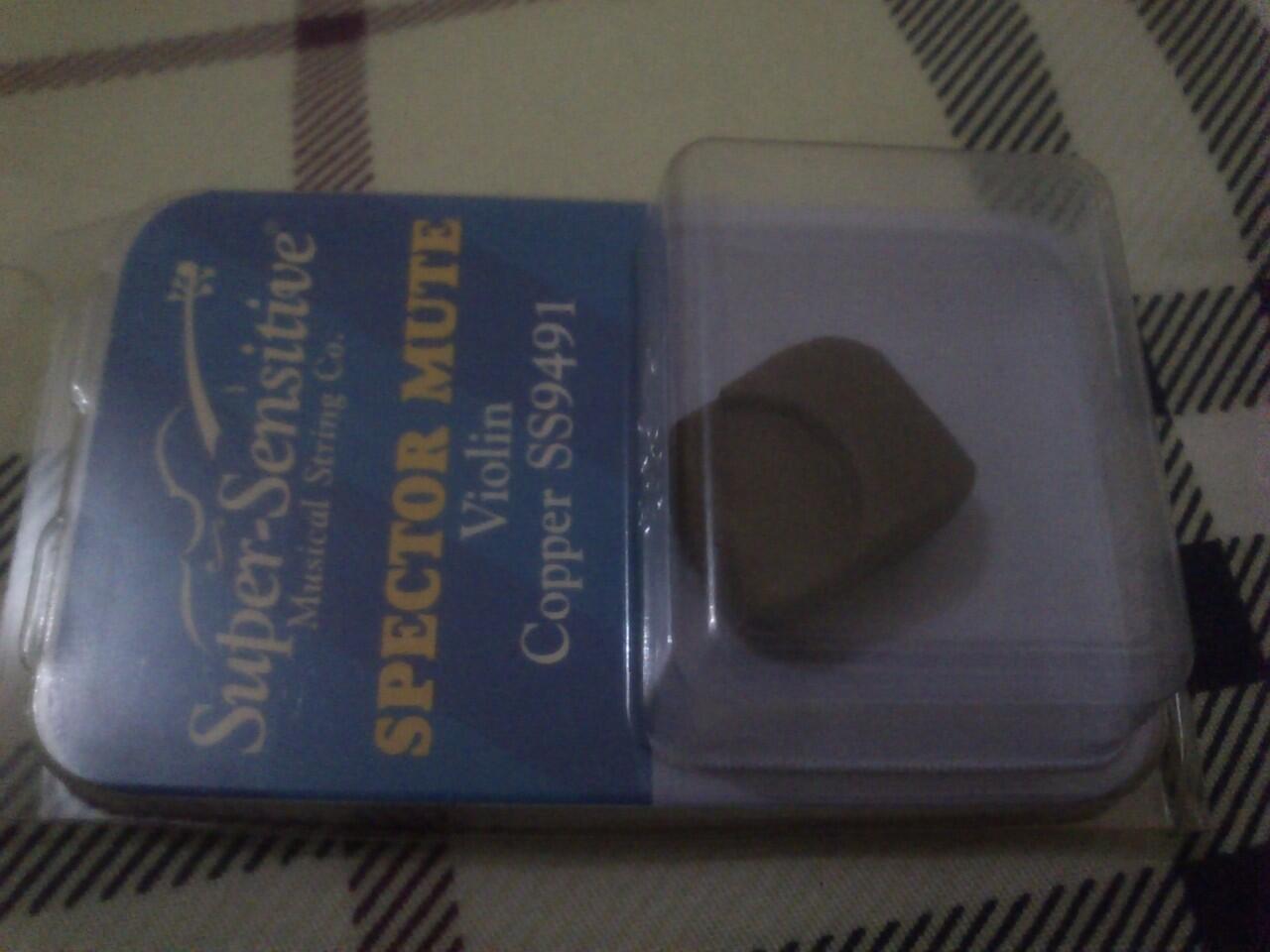 caranya masang kayak gambar pertama. Nah buat agan2 sekalian para master biola yang butuh, monggo hubungi 085655208008, ane di bandung
Nuhun,,,