coba jual gan siapa tau ada yang butuh..
MOUSE BLOODY V7..
pict nyomot dulu dari bah gugel belum sempet foto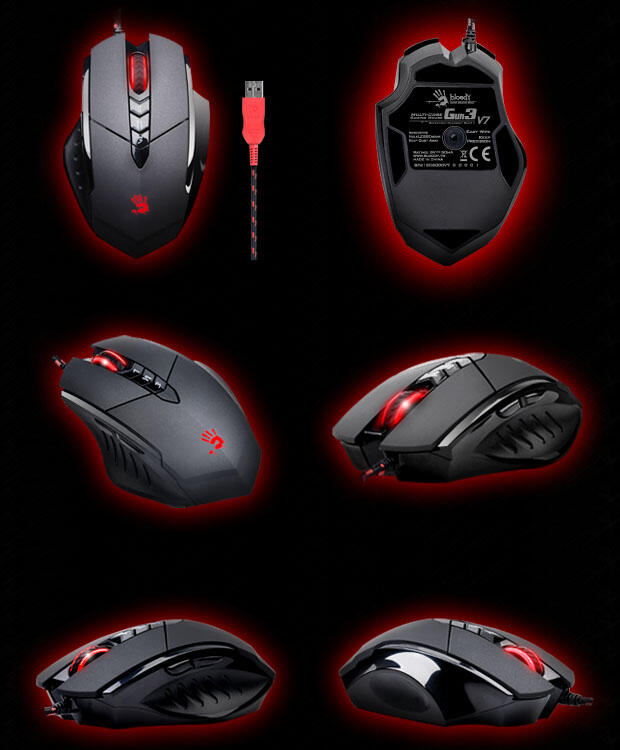 kondisi 99% mulus terawat,lengkap pebelian tanggal 11 januari 2013
harga
sold
mau bawa rossa dan afgan juga ga apa2 namanya juga nego

spesifikasi
Bloody Multi-core Gun3 Gaming Mouse V7
The Bloody gaming series designed by Taiwan A4Tech, who has 25 years mouse R&D experience, with the company strenth and 9 years well research thus born the first â??Multi-Core Gun3â?? gaming mice.
FEATURES
3 shooting modes so ensure the Gamers to win the game easily.
Most accurate shooting mice with auto recoil suppression and concentrated trajectory which offers the unprecedented high headshot rate
Offers both software and hardware dual trajectory adjustments.
Cutting-edge technology
State-of-the-art
Completely improves the suffering of using poor weapons to compete against the superior-equipped opponents.
TECH SPECS
Basic Parameters:
Multi-core system
Button No.: 7 keys + Wheel
Direction of wheel: one way direction
Tracking: HoleLESS HD engine
Type: Wired
Mouse connection: USB (2.0/3.0)
Hardware system requirements: Windows /Mac OS/Android/Linux
Software system requirements: Windows XP / Vista / Windows 7
Mouse size: 125 x 64 x 39 (mm)
Cable length: 1.8 m
Mouse weight: 155 g
Technical Parameters:
Resolution: 200 Dpi to 3,200Dpi (5 ranges adjustable)
Image processing: 368 mega pixels / sec
Acceleration: 30g
Tracking speed: 75 inches / sec
Report rate : 1,000 Hz(4 ranges adjustable)
Key response time: 1ms
160K onboard memory
Package Contents
CD Included
1- Bloody2 Multi-Core software
2- User's manual
3- Shooting Speed PK software
Bloody tattoo 2 pcs
3 sets of mouse stand foam sticker
Quick operation outlet 1pc
Cocok untuk game FPS dan Non-FPS
minat atau mau tanya2:
08997872960