TECHNICAL SPECIFICATIONS OF APK 61 PROFILE BENDING MACHINE
Rolls Ø 177 mm
Shaft Ø 60/60 mm
Motor Power 4 + 0.75 KW
Bending Speed 6.4 m/min
Width 940 mm
Height 1.260 mm
Length 1.390 mm
Weight 1.080 kg
The shafts are made of NiCrMo alloyed steel. The surface of the rolls is hardened by induction technique.
All types of the machines are produced in our own facilities. AKYAPAK machines are designed by our engineers with C.A.D. technologies. The shafts, rolls and gear system of the machine are produced by CNC machines. After first quality control, the components assemble by professional staff carefully. Then the machine is tested by quality control staff and is painted according to customer request.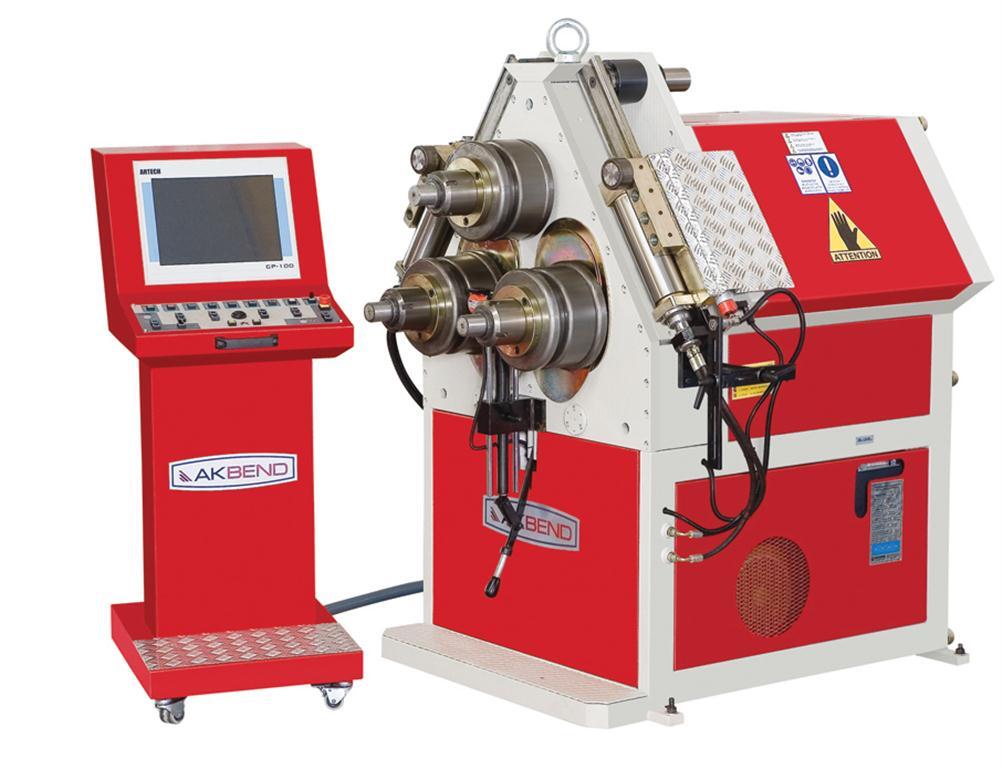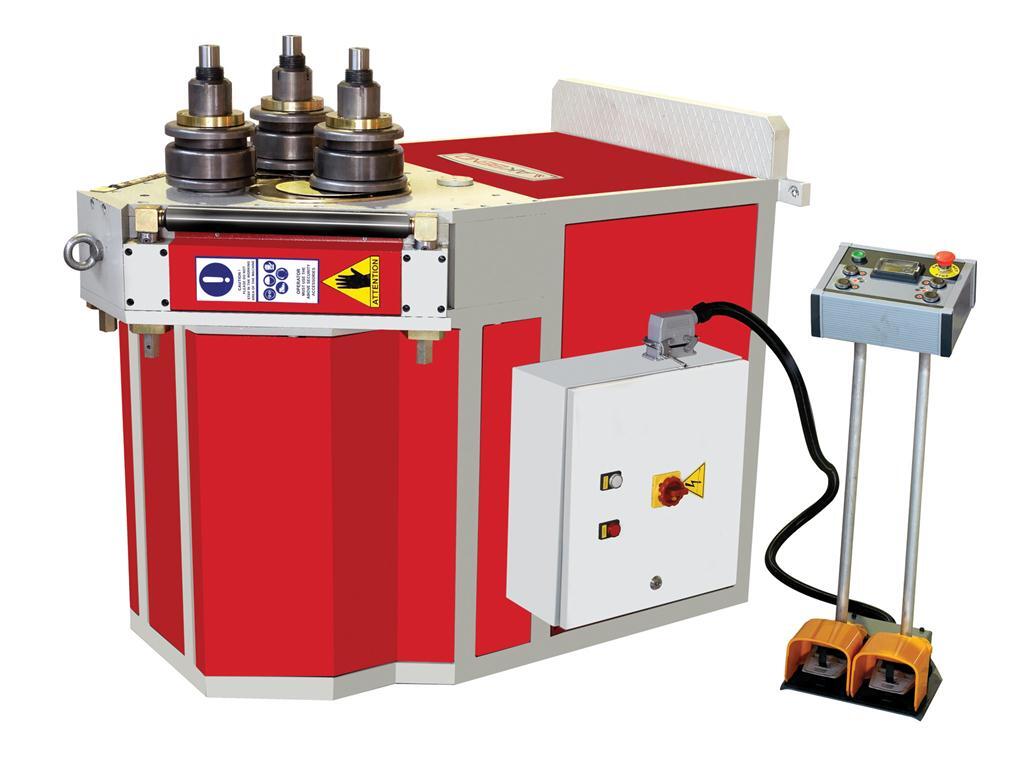 STANDARD EQUIPMENT:
• Machine is fabricated of steel (ST-52) construction.
• Rolls are driven by a hydraulic motor + reducer (planetary gearbox and gears).
• Hardened rolls.
• Shafts made of special steel (42CrMo4), hardened and grounded.
• Guide rolls a in one direction manual adjustable.
• One set standard rolls
• Horizontal – vertical working.
• Torque limiting device protecting from overload during bending.
• Lower rolls hydraulic moveable up and down.
• Digital display for lower rolls.
• Separate and moveable control panel.
• Hydraulic and electric installation Bosch, Parker, Siemens, Telemecanique.
• Manual lubrication.
• 400 Volt / 3 phase / 50 Hz.
• Suitable for CE, ISO 9001-2008, TSEK and TURQUM certificates.
OPTIONAL EQUIPMENTS
• Special rolls for tubes, profiles and angles
• Special Mechanic guide rolls for bending angles
• Special tooling systems for bending U, I, H profiles
• Spiral bending device
• Variable Speed rotation
• Hydraulic adjustable guide rolls in two directions
• Digital display for hydraulic guide rolls
• NC Playback Control System
• CNC Graphic Control System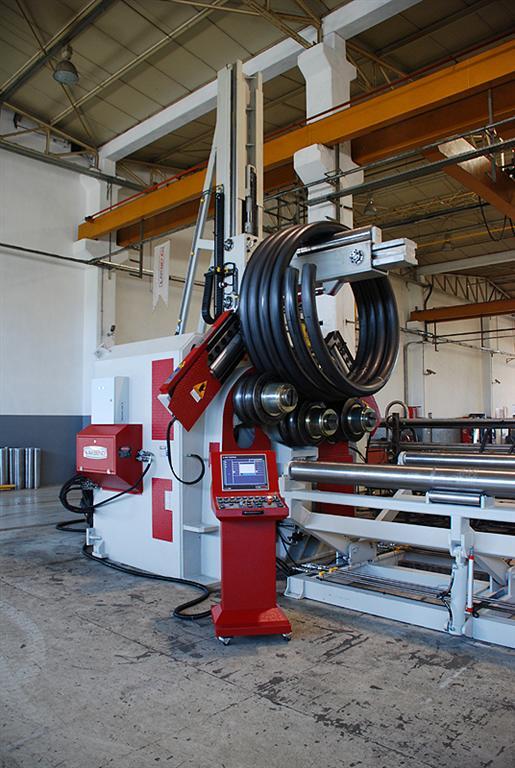 Use and adaptation of Akyapak equipment is very simple.
We have in stock all kinds of hydraulic, electric, bearing and gearboxes spare parts in case of machine failures and also easy and quick services for all products are available.
All spare parts in Akyapak equipment are produced by such worldwide known suppliers as Siemens, Bosch, Rexroth, and Parker.
All Akyapak machines are confirmed with CE norms.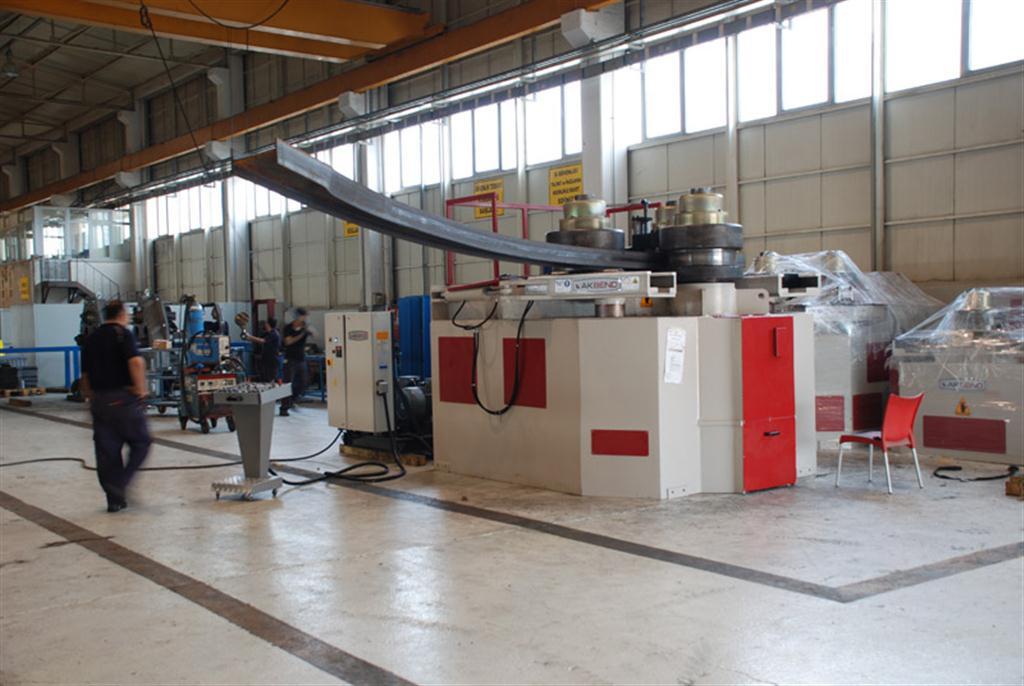 Jika anda tertarik membeli atau berencana investasi atau sekedar diskusi tentang mesin, terutama dalam hal pengerjaan plat logam (sheet metal fabrication), seperti mesin bending (press brake), potong plat (guillotine shearing), potong sudut (notching), roll plat (roll bending machine), pon (punching), press (stamping), plasma cutting (potong plasma) dll. anda bisa menghubungi saya di nomor HP 081345026234 / 085822116234 atau email
kurniawan.saldy@gmail.com
, saya dengan senang hati berbagi pengetahuan tentang hal tersebut, terima kasih.