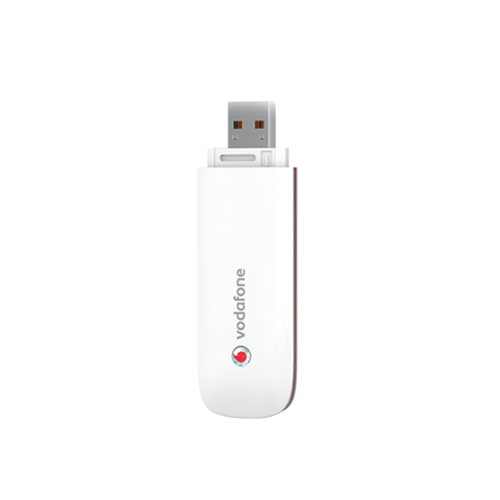 Put mobile broadband in your pocket.
Whether you use Windows or a Mac, a desktop or a laptop, the K3805-Z is a stylish and portable solution. With a theoretical maximum speed of 14.4Mbps, portable storage and an antenna extension port, this is a truly versatile mobile broadband solution.
Brand new Vodafone K3805-z HSUPA usb modem 14.4mbps - open to all networks! Brand new model ZTE k3805-z superfast HSPA+ device,works on any network including cellc umts 900mhz runs nice and fast, be one of very,very few to have one of these amazing modems 14.4mbps download speeds and 5.7mbps upload. Vodafone K3805-Z is the world's first USB modem to incorporate Icera's IceClear(TM) interference-aware technology.IceClear(TM) uses sophisticated signal processing algorithms implemented in software to cancel the effect of interference from other cells .
garansi 1 tahun
Features and Specifications
Network
3G – 900/2100 MHz
GSM - 850/900/1800/1900 MHz
HSPA Capable
Yes
Dimensions
75 x 56 x 12 mm
Weight
40g
Memory Card
Micro SD
Phone Book
Yes
Data
GPRS, HSDPA
Features
SMS management, inbuilt modem software, microSD storage
http://lohjinawishop.blogspot.com