Gan ane mau jual MainBoard Intel DP55WG Kondisi 100% Bagus!
Jarang Pakai, ane jual karena lg butuh duit,Procie+HSF dan hardisk udah ane jual sama temen ane. tinggal Mobo nya lagi...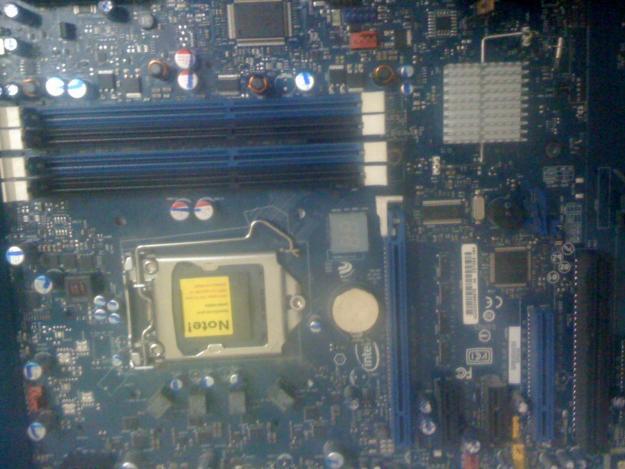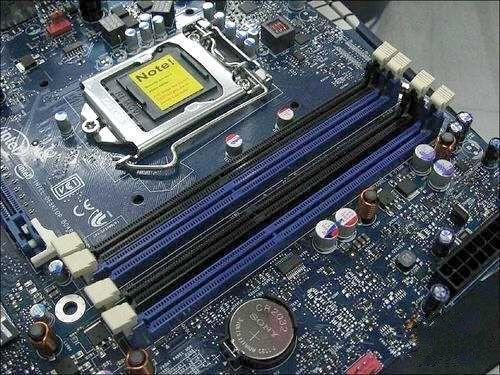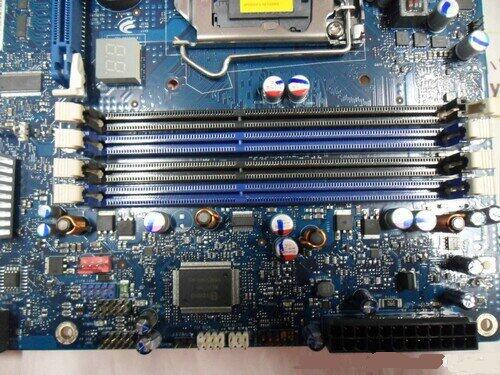 Copas dr web intel gan..[/U]

[U]Features and configurations
Form factor ATX (12.00 inches by 9.60 inches [304.80 millimeters by 243.84 millimeters])
AA number (Altered Assembly) E57269-XXX
BIOS ID string KGIBX10J.86A
Processor View supported processors for the most current list of compatible processors. At product launch, this desktop board supports:
Previous generation Intel® Core™ i7 processor series in an LGA1156 socket
Previous generation Intel® Core™ i5 processor series in an LGA1156 socket

Memory
Four 240-pin DDR3 SDRAM Dual Inline Memory Module (DIMM) sockets
Support for DDR3 1600+/1333/1066 MHz DIMMs
Support for up to 16 GB of system memory
Tested system memory
Chipset
Intel® P55 Express Chipset
Audio
Intel® High Definition Audio subsystem in the following configuration:
10-channel (7.1+ 2 independent multi-streaming) audio subsystem with five analog audio outputs and two optical S/PDIF digital audio for input and output using the Realtek * ALC889 audio codec
Video
Nvidia SLI* and ATI CrossFire* technology support enables two graphics cards to work together for ultimate 3D gaming performance and visual quality
LAN support Intel® PRO 10/100/1000 Network Connection (82578DC)
Peripheral interfaces
Fourteen USB 2.0 ports (8 external ports, 3 internal headers)
Six Serial ATA 3.0 Gb/s ports
Two IEEE-1394a ports (1 external port, 1 internal header)
Consumer IR receiver and emitter (via internal headers)

Expansion capabilities
One primary PCI Express* 2.0 x 16 bus add-in card connector
One PCI Express* 2.0 x8 bus add-in card connector, bifurcated from the primary PCI Express 2.0 x16
One PCI Express 2.0 x4 connector
Two PCI Express 2.0 x 1 connectors
Two PCI Conventional bus connectors
ane jual Rp. 750.000,- Masih bisa goyang dikit

Garansi Personal 4 Hari Tidak berlaku karena Human Error
Hub.
0856 890 3366