Spotify Gift Card US/USA/Amerika
http://www.ibanezblack.com/spotify-gift-card.html
To redeem the PIN, you will be required to register as a US Spotify member
The PIN can be redeemed only at www.spotify.com/redeem or, if you are already a Spotify member, within your Spotify account. Internet access and compatible hardware and software are also required.
This is a single use card, and the PIN can only be used in a single purchase transaction to acquire Spotify products as described at www.spotify.com/redeem as amended from time to time.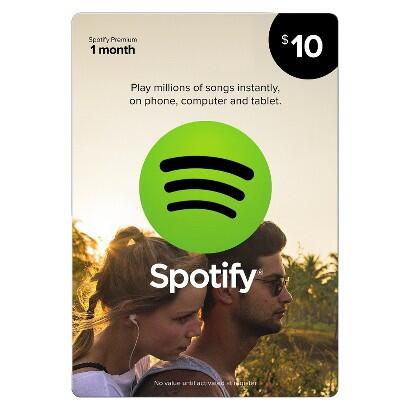 The full value of this card is deducted at the first PIN redemption regardless of whether products equal to that value are actually purchased in that transaction. No incremental deductions are allowed and no change is given or credits provided for unused portions of the card value.
This card,PIN and the Spotify Service are provided by Spotify USA Inc. This card does not expire, nor are any fees assessed against the amount of this card.

Quote:
Harga :
Spotify Gift Card region US $10 (1 month premium) : Rp 145.000
Spotify Gift Card region US $30 (3 months premium) : Rp 435.000
Spotify Gift Card region US $60 (6 months premium) : Rp 870.000

Quote:
Metode Pembayaran








silakan di klik gans



Quote:
Contact Person :
Pin bbm : 2A9F7C85
Ym/email : ibanezblackpro@yahoo dot com
Sms/whatsapp : +6287875526721

Reseller resmi ibanezblack