Presents
ASUS ULTRABOOKS LONGLIFE BATTERIES | AMD QUAD CORE | BACKLITE KEYBOARD | MULTIMEDIA SUPPORTED

GARANSI RESMI ASUS INDONESIA 2 TAHUN
SPECIAL PROMO PRICE!!!
Quote:

ASUS U38N-C4010H
TOUCH SCREEN | FULL HD | WINDOWS 8 | AMD QUAD CORE | AMD RADEON 7600
Quote:
SNAPSHOT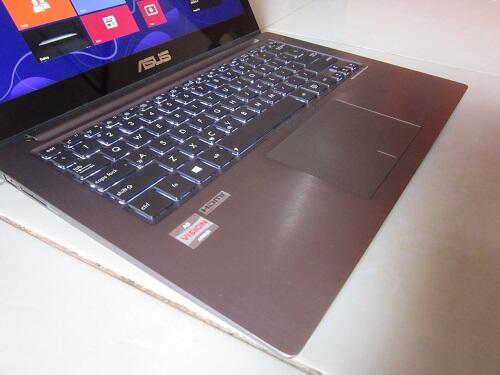 Quote:
PRODUCT FEATURES
AMD® Trinity APU A8-4555M Processor
13" Panel IPS FULL HD Resolution TOUCH SCREEN
RAM 4GB
HDD500GB
Windows 8
GA AMD RADEON 7600
Ultra-thin and ultra-light form factor measures just 6mm at the front
Full HD 1080p IPS panel with 178° viewing angles delivers vivid images
ASUS SonicMaster technology co-developed with Bang & Olufsen ICEpower® provides you immersive sound quality
Quote:

HARGA
Rp 7,100,000

Quote:
Contact Person
VICTOR AGUSTINUS
CALL/SMS/WHATSAPP 08999-759916
agustinus_victor@yahoo.com
Spoiler

for

Sedikit Testi Dari Thread ini

:
Quote:
Original Posted By
SEP910i
►
Ane uda ambil barang ama agan yg satu ini...
Barangny Keren, pelayanan COD Bagus

:
cuma ada yang sempet tertinggal waktu itu... tapi sudah terselesaikan dengan baik.
Thanks Gan... Semoga Tambah Sukses USahanya..



Quote:
Original Posted By
hery15s
►
kmarin ane udh COD sma agan yg satu ini

Barangny Mantrap & pelayanany jg OK

: walaupun ane sempet nungguin lma gara2 si agan kena macet




bgi ijo2ny gan

Quote:
Original Posted By
bayunw
►
akhirnya laptop dianter juga ke bini ane,walau sempet bilang besoknya...ane sempet kecewa tp akhirnya...salut dah ente ga ngecewain ane gan...istri ane bilang top laptopnya.....



Quote: