LEGO Police Dog Unit
Catch the crooks red-handed with the Police Dog Unit as they offload the stolen goods into their hideout. Avoid being spotted by the tall periscope, release the police dogs from the back of the tough off-road vehicle, and make the arrest before the crooks get away in their super-fast hot rod!
Features a Police Dog Unit off-road vehicle, hot rod and a hideout
Off-road vehicle features knobby tires and an opening rear compartment
Hideout features an opening door, window, chimney and a tall periscope
Accessories include a box full of bank notes and a crystal, handcuffs, crowbar, flashlight, a rat, cheese and a dog bone
Off-road vehicle measures over 2 (7cm) high, 4 (12cm) long and 2 (6cm) wide
Hot rod measures over 1 (4cm) high, 3 (9cm) long and 1 (4cm) wide
Hideout measures over 3 (10cm) high, 3 (9cm) wide and 2 (6cm) deep
The set
will not include
the original box, the 3 minifigures (a policeman and 2 crooks) & 2 police dogs. The set is in great condition and includes all instruction manual. Free shipping offered.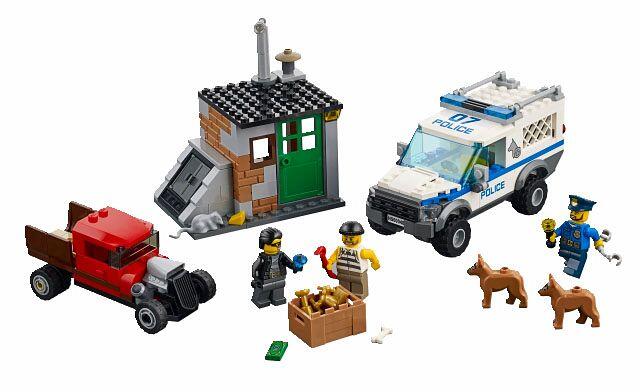 If interested, please message me or BBM me at 28522606. Thank you.