Huawei E589 100Mbps LTE Mobile WiFi Router, is most popular one of the newly released 4G LTE pocket WiFi from the vendors worldwide. The model E589 Hotspot 4G aslo call HUAWEI E589u-12 4G LTE Mobile WiFi Hotspot. It supports the latest technology and 4G LTE speed up to 100Mbps, since upgraded from HUAWEI E5 HSPA+ WIFI Hotspot, the wifi technology is very muture. HUAWEI E589 is the fastest 4G Pocket WiFi Router all over the world. What's more, its functions are very powerful. It could support up to 10 WiFi enabled devices at the same time, with built-in battery of 3000mAh, it could keeping working around 6 hours.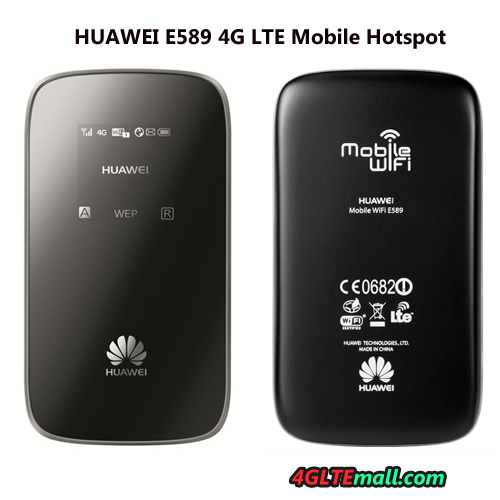 [img]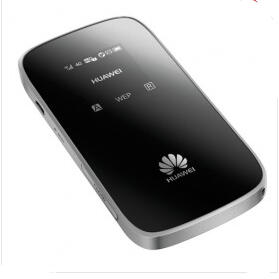 [/img]
HUAWEI E589 Mobile WiFi is HSPA+ & HSDPA backward, which means E589 hotspot could auto switch to 3G HAPA network to search the fatest available network to support High speed surfing. Under ideal environment, the peak speed with 3G network could reach 42Mbps downlink. In real working networking environment, perhaps it can't reach the peak speed as we expected, but it's defenitely faster than usual.
The Huawei E589 4G LTE Router is equipped with an OLED display on which all relevant data are displayed. It is also equipped with a MicroSD card slot that can hold cards up to 32GB. LTE supports the E589 4G MiFi on the DD800/900/1800/2100/2600MHz frequencies – which are widely used in Germany 800MHz frequencies available for the time being so well. In the area of UMTS 900/2100MHz frequencies are available.
Huawei E589 Technical Specifications:
* LTE 4G, 3G, 2G multimode
* LTE Cat 3
* LCD Screen
* Download speed up to 100 Mbit / s
* Upload speeds up to 50Mbits
* LTE 2600/2100/1800/900/DD800 MHz
* GSM 800/900/1800/1900 MHz
* UMTS 2100/900Mhz
* 6 hours of battery runtime
* Wifi 802.11 b/g/n
* MicroSD card slot available
* Support Micsoft Windows and MAC Operating system
* Dimension: 113 x 62 x 13.5mm
* Weight: <120g
Now HUAWEI E589 is already available in many providers worldwide, such as 3 E589 LTE Wi-Fi Router in UK, Optus E589 Mini WiFi Modem in Australia, Telia Huawei E589 4G Router in Sweden, Vodafone R210 in Germany. We could provider the unlocked version to help you use with any of the providers freely. Alternatively, you could also choose ZTE MF91 4G LTE Router and Sierra 762S Wireless Mobile Hotspot as reference, they also popular and well known model of LTE Mobile Hotspot.
Read more about this product on
http://www.4gltemall.com
If you want to buy it, please contact us via Email:
sales@4gltemall.com
or telephone +852 65546106