MENAWARKAN LAYANAN
Real Global Mail Forwarding " Quality Of Service"
PT. Trans Harvest Eximindo ( The Cargo) merupakan jasa ekspedisi import ( Intenational Freight Forwarder) yang bekerja khusus di bagian import yang sudah sangat berpengalaman. Kami merupakan satu-satu nya cargo yang memiliki website monitoring cargo dengan sistem jaringan Online di mana barang customer bisa di pantau secara Online.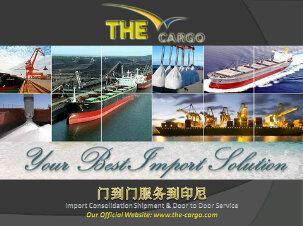 Mau impot Barang? ? , tidak punya IJIN, API, SIUP, TDP, DLL.
Saya punya solusinya, bisa pakai undername perusahaan kami, dan harga sudah all in sampai depan pintu anda ( Jakarta) , anda tinggal terima barang saja.
Bidang Jasa pengiriman Cargo Door To Door Service By Sea/ Air
From :
-China ( Guangzhou & Shanghai) ,
-Hongkong,
-Singapore ( Worldwide) ,
-Taiwan,
-Bangkok,
-Korea.
To Jakarta / Indonesia
LCL ( Less Container Load / Kubikasi) Atau FCL ( Full Container Load) .
Services:
- Consolidation and Door to Door service from worlwide to Jakarta.
- Custom Clearance FCL/ LCL, by Sea & by Air.
- Stuffing container, custom, document, ocean/ air freight trucking ( all provinsi) in China mainland.
LCL SHIPMENT By Sea / AIR
Goods Category :
1. General CARGO Non Forklift.
2. General CARGO Handling Forklift.
3. Textile.
4. Garment.
5. Toys,
6. Electronics.
7. Etc
FCL yang biasa kami handle :
1. Plastic ( SHEET, PIPE, LEATHER, BOPP FILM)
2. PVC
3. Veneer
4. Wallpaper
5. Sticker
6. Mesin baru & second
7. Alat berat
8. Parquet ( kayu & plafon/ lantai)
9. Pipa, Bunga Plastik
10. Kitcehset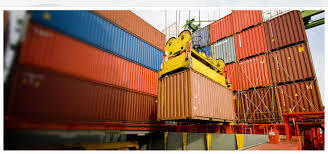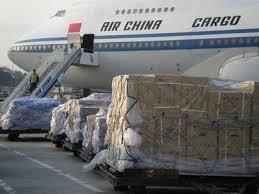 Saya akan memberikan solusi yang terbaik untuk memudahkan pengiriman ke tujuan sesuai kebutuhan Anda
Best Regard' s
Fritz Christian
Phone : 085892226707
BB Pin : 517C7344
e-Mail : fritz@ the-cargo.com
YM : fritzlakd@ yahoo.com

Jakarta Office :
PT. Trans Harvest Eximindo ( The-Cargo )
Komplek Puri Deltamas
Jl.Bandengan Selatan No.43 Blok I/23
Penjaringan, Jakarta Utara 14450