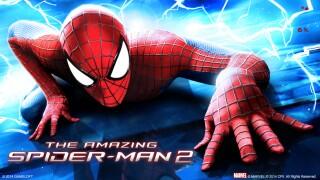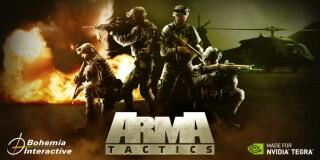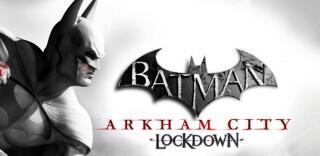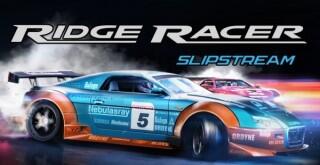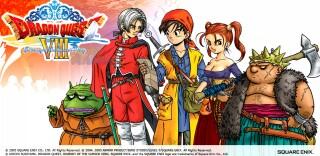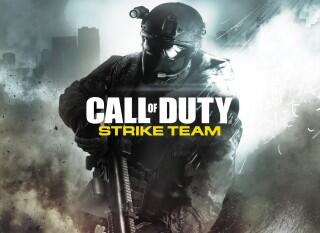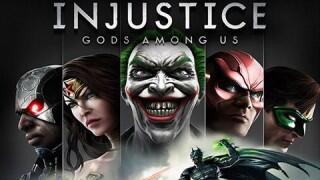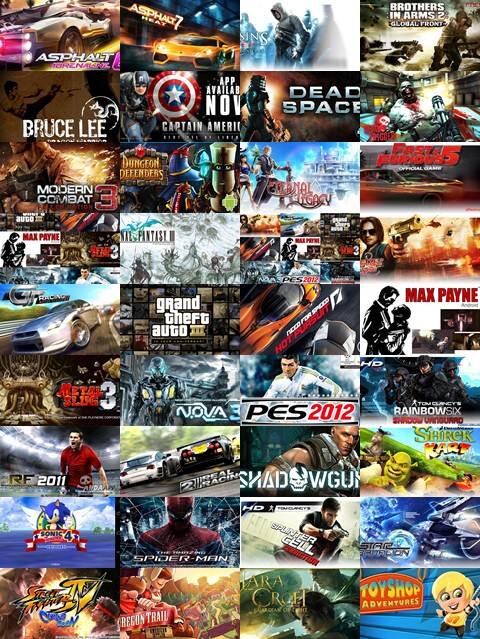 Abyss The Wraiths of Eden
Anomaly Korea
Contract killer zombie 2
Dragon slayer
Eternity warrior 2
Hunters: Episode One
MEGASTUNT™ Mayhem Pro
Predators™
Real Steel HD
Total Recall
World at Arms
9mm HD
Asphalt 5
Assassins creed HD
CHAOS RINGS
DUNGEON DEFENDER first wave
Asphalt 6
Broken Sword II Smoking Mirror
DUNGEON DEFENDER second wave
Dungeon Hunter 1
NOVA 2
Sonic 4 Episode II
Asphalt 7 Heat
Avengers Initiative
Bruce lee dragon warrior
Order and chaos Online
PES 2012 Pro Evolution Soccer
Backstab HD
Battleloot Adventure
Elder Sign Omens
Modern Combat 4 Zero Hour
MONOPOLY Millionaire
Blood and Glory HD
Call of Duty Black Ops Zombies
Devils_Attorney
Gangstar Rio City of Saints
Pocket RPG
Race of champion
Superbrothers Sword & Sworcery
Train Crisis HD
kracking Sands
Generation of Chaos (ENG)
King's Bounty Legions
Puddle THD
Royal Revolt!
The Dark Knight Rises
DEATH DOME
Football Manager Handheld 2013
Heroes of Order & Chaos Online
Modern Combat 3 Fallen Nation
Need For Speed-Hot Pursuit
SonicCD
Cytus (Full)
Grand Theft Auto III
Samurai vs zombie
Street Fighter IV
The Amazing Spiderman
Battlefield Bad Company 2
Dead Space
MASS EFFECT™ INFILTRATOR
N.O.V.A. 3 - Near Orbit
Raiden Legacy
Anomaly warzone HD
Avatar HD
Drift Mania Championship 2
Eternity warrior HD
Indestructible
MIB-3
Need For Speed Most Wanted 2013
Big time gangsta
Captain america
Chaos Ring Omega
Crazy Cars - Hit The Road HD
Grand Theft Auto Vice City
Real Football 2013
Real Football 2012
Theatre of the Absurd CE(Full)
Mini Motor Racing
Spectral Souls
The Lord Of The Rings - MidEarth Defense
Theme Park
Crystal Throne
Totem tribe
NBA JAM by EA SPORTS
Shadow Guardian HD
Tossing Dead
The Adventure Of Tintin HD
Crystal Throne
Theme Park
Bang Battle of Manowars v8
Mystery Case Files - Return to Ravenhearst
Aralon Sword and Shadow
AVP Evolution
Power Smash™ Challenge
NBA 2k13
FINAL FANTASY DIMENSIONS
Dexter the Game 2
Samurai vs Zombie Defense
Samurai vs Zombie Defense 2
Squids Wild West HD
Metal Slug X
Mirror Mysteries full
Rage of The Gladiator
The Sims FreePlay [Mod-Unlimited]
Gun Bros 2
Emergency
Real Boxing™
Shiver Hitchhiker (Full)
Power Smash™ Challenge
Spirited Souls
Lost Souls (Full)
Chaos Rings II
Dangerous HD
Heroes Call THD
Spider Secret of Bryce Manor
Epoch
DEAD TRIGGER
Renaissance Blood THD
FINAL FANTASY III
Ravensword Shadowlands
Avernum Escape From the Pit
Dungeon Hunter 3
Dungeon Hunter 4 [offline]
Official Speedway GP 2013
Wild Blood
Mystery Seekers (Full)
HORN
The Room
Oil Rush 3D naval strategy
C.I.A. Petrodollars HD (full)
Anmynor Puzzles
The Secret Legacy (Full)
Fieldrunner 2
Ironman 3
Farm up
Oil Rush 3D naval strategy
Anmynor Puzzles
Shiny The Firefly
RE-VOLT Classic (Premium)
MONOPOLY Hotels
House of the Dead Overkill LR
Hell_Yeah-_Pocket_Inferno
Shiny The Firefly
idaggers
Dwarves' Tale
Blitz Brigade - Online FPS fun
Lemegeton Master Edition
Toy Defense 2
Fire & Forget Final Assault
Little Amazon
KatawaShoujo-4 [Visual Novel]
CLANNAD-ThePastPath [Visual Novel]
Kingdom Rush
Burn Zombie Burn THD
Razor Salvation
Fast & Furious 6 - The Game
Arma Tactics THD
Kingdom Rush
Royal Envoy (Full)
After Earth
Ku - Shroud of the Morrigan
Stargate SG-1: Unleashed Ep 1
Batman Arkham City Lockdown
Final Fantasy IV
Battle Bears Gold
Twin Blades
Golf Star™
Epic ™
The Secret Society
Brink of Consciousness
Man of Steel
Despicable Me: Minion Rush
Order & Chaos Duels
Drakerider
Scribblenauts Remix
Shattered Minds: Encore
Might & Magic Clash of Heroes
Modern Combat 4: Zero Hour (Meltdown Update)
SnowJinks
Scribblenauts Remix
SHADOWGUN
Gunship III
Princess Isabella 2 CE
Car ClubTuning Storm
Evertales
Monster Blade
World of Anargor - 3D RPG
Monster Shooter 2
Way of the Dogg
The Lone Ranger
PacificRim
Iesabel
Crazy Taxi
Requital
Gangstar Vegas
Leisure Suit Larry Reloaded
War Corps: Genesis [Mod Money]
The Walking Dead: Assault
Respawnables
Bounty Arm [Tegra - non tegra]
Death Tour [Mod Money]
Prince of Persia Classic
North vs South
Blood Sword THD (Tegra)
Choplifter HD (Tegra)
Apocalypse Knights
Summer Blog HD
Blueprint 3D
Chuck Challenge
Metal Wars 3
Real Racing 3
Sine Mora
Champs Battlegrounds
Momonga Pinball Adventures
Six-Guns [Mod Money]
Monster Truck Destruction [Mod Money]
Maniac Manors
Mecho Wars
Splinter Cell Spider-Bot
Twisted Lands: Origin
Asphalt 8 - Airborne
Cruel Games: Red Riding Hood
Virtua Tennis™ Challenge
Twisted Lands Origin
Stray Souls: Dollhouse Story
Egmont - Pirates
Depths of Betrayal CE
He-Man: The Most Powerful Game
Siegecraft Defender
WWE: John Cena's Fast Lane v1.0.1 [Mod Money]
Age of Thrones
Pure Chess
THE KING OF FIGHTERS-A 2012
Breach & Clear
Gangster Granny
HE4: Devil's Triangle
Brave Guardians [Mod Money]
Dead on Arrival 2
I, Gladiator [Mod Money]
Sonic & SEGA All-Stars Racing™
Iron Sky Invasion
MADDEN NFL 25 by EA SPORTS™
Total Conquest
DuckTales- Scrooge's Loot
Transformers Construct-Bots
Happy Builder 2 [Mod Money]
FIFA 14 by EA SPORTS™ [Full Unlocked+English Commentator]
MCF Madame Fate
PuppetShow: Joyville
The Secret Of Space Octopuses
Ricky Carmichael's Motocross
Star Command
Red Bull Kart Fighter 3
Shadowrun Returns
Kingdom Rush Frontiers (Unlimited Everything & Unlocked)
FINAL FANTASY V
Black Gate Inferno
PAC-MAN DASH! (Unlimited Gold & Unlocked)
Battle Dodgers
BOMBSHELLS HELL'S BELLES
History Great Battles Medieval THD (Tegra Only)
Dead Rushing HD
Transport Tycoon
Alien Shooter EX
Pinball Rocks HD
Echoes of Sorrow
Plants vs. Zombies™ 2
EMPIRE: Deck Building Strategy
Heroes of Dragon Age
Moto Racer 15th Anniversary
Dead Effect [Autohealing]
Dead Defence [Mod Money]
Dead on Arrival 2 [Mod Money]
DEAD TRIGGER 2 [Ultra High Graphics]
Call of Duty®: Strike Team
Shiver: Poltergeist CE [Full]
Lamp of Aladdin
Shattered Minds 2 CE
Haunted Manor: Mirrors
Haunted Escape
Day of Madness
Thor: TDW - The Official Game
Forever Lost Episode 2
Ittle Dew
Rayman Fiesta Run
Flight Unlimited Las Vegas
Blur Overdrive [Full+Mod Money, Gold]
Tank Battles [Mod Money]
Anomaly 2
Injustice: Gods Among Us
Joe Dever's Lone Wolf
Tainted Keep
Brotherhood of Violence II
Drawn The Painted Tower
Level Up Heroes of Neverfail
EMPIRE Deck Building Strategy
Garfield Kart
Moto Racer 15th Anniversary [Full]
SOULCALIBUR
Dark Frontier
GT Racing 2 The Real Car Exp (Unlimited Money MOD)
FINAL FANTASY IV: AFTER YEARS
Jedi Knight II Touch
First Special Forces Mission - FPS Games
Flux Family Secrets
Weird Park: Scary Tales
Double Dragon Trilogy
Clash of Puppets
Assassin's Creed Pirates
Rugby Nations 13
Wrath of Psychobos - Ben 10
BADLAND
Fierce Tales: Dog's Heart CE [Full]
The Keepers: Lost Progeny CE [Full]
Web of Deceit: Black Widow CE [Full]
Cabela's Big Game Hunter [Mod Money]
Rail Racing Limited Edition
Escape From Ravenhearst CE [Full]
Castle Raid 2
Syberia (Full)
Grand Theft Auto: San Andreas
Skate Party 2
Gemini Rue
F1 Challenge
The Lawless [Full]
RPG Record of Agarest War
NEED FOR SPEED™ Shift
SpongeBob Moves In
Buddy and Me
Detective Grimoire
Sonic Racing Transformed
100% Hidden Objects [Full+Mod Money]
Echoes of the Past
Pixel Gun 3D PRO Minecraft
Dream: Hidden Adventure [Mod Money]
Archangel
Dark Parables Snow Queen CE [Full]
Farm Frenzy Viking Heroes
FINAL FANTASY VI
Deus Ex The Fall
RIDDICK
Beast of Lycan Isle CE
Nightfall: Black Heart
Toy Defense 3: Fantasy
LEGO® City My City v1.0.0 [Mod Money]
Brandnew Boy
Edgar Allan Poe Morgue
The Chronicles of Pandora
The Room Two
Legendary Wars
House of 1000 Doors
LAWLESS
The Tribez & Castlez
When In Rome
Ridge Racer Slipstream
Beyond Fighting 2
Billy Bolts MFK
Boom! Tanks [Mod Money]
Wind-up Knight 2
Sorcery!
Jet Set Radio
European Mystery

esire
Broken Sword : Serpent's Curse
Call of Arena HD
Castle Doombad
Clarc v1.20 [Full]
Zombie Tycoon 2
Mount & Blade - Warband
Rebirth of Fortune 2
Rise To Fame
Time Treasury
Running Shadow
Doors&Rooms 2
Calling All Mixels
Dungeon Hunter 4 [Mod Money]
Dream Chamber
Mount Olympus
Mirror Mysteries 2
The Walking Dead: Season One
Kingdom's Heyday
Inbetween Land
The Amazing Spider-Man 2
The Island Castaway 2
Braveland
Calling All Mixels
LEGO® Star Wars™ Microfighters
Clockwork Tales
7 Wonders:Magical Mystery Tour
R.B.I. Baseball 14
Toy Defense 4: Sci-Fi
CastleStorm - Free to Siege v1.44 [Free Shopping]
Nancy Drew Ghost of Thornton
Lost Civilization
Gourmet Chef Challenge
Dan masih banyak lagi......
Ketentuan Pembelian :
#Pembelian harus Paket DVD (maaf Tidak menjual eceran) tapi kalo tambah disc dari pembelian paket monggo silahken
(misal beli pahe 3 dvd tambah 2 disc lagi).
#sms hanya untuk konfirmasi transfer/order,untuk tanya2 silahkan post di sini.
Daftar Harga :
Pahe 3 DVD = 25 RIBU (Bebas Pilih)
Pahe 12 DVD = 100 RIBU (Bebas Pilih)
Pahe 24 DVD = 200 RIBU (Bebas Pilih)
Pahe 40 DVD = 350 RIBU (Free Ongkir seluruh Indonesia)
Note :
•Media yang saya pakai adalah Maxel dengan kapasitas 4,2Gb. di Burn dengan kecepatan 4x.
•Game HD android yang terdapat didalam beresolusi 480x800 (Semua sudah ditest langsung di Samsung Galaxy Wonder, Samsung Galaxy S Advance & Samsung Galaxy Tab 2).
•Selain Game HD saya cantumkan juga aplikasi dan Mini/Reguler Games.
•Sudah termasuk folder Data/file Obb.

WA :
081357515171