malem agan2,ane mau jualan nih, kali ini mau jualan aksesoris audio biasa yg disebut headphones merek sennheiser seri travel pxc 270. Berikut ini penampakan gmbrnya, sori ane newbie, blm bs pasang spoiler...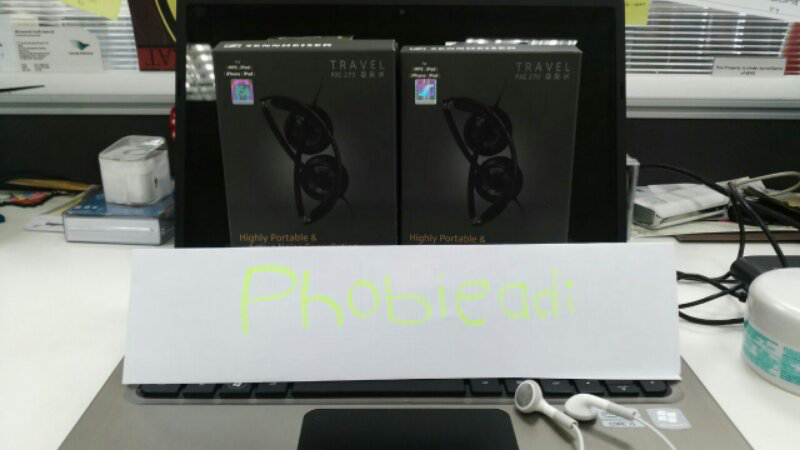 :sor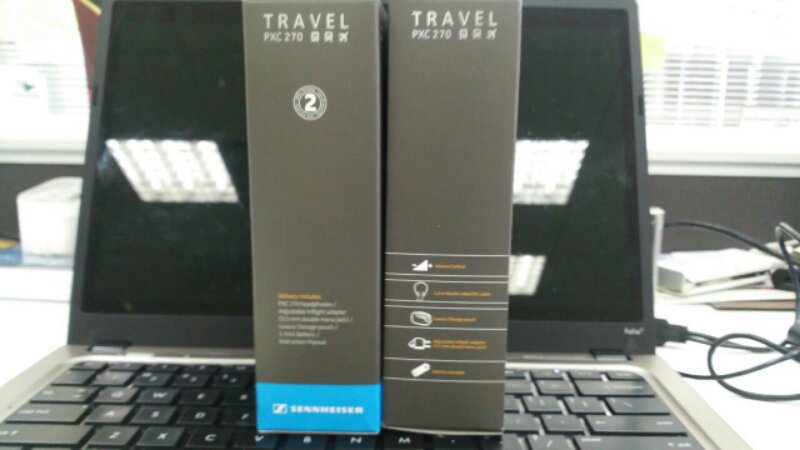 y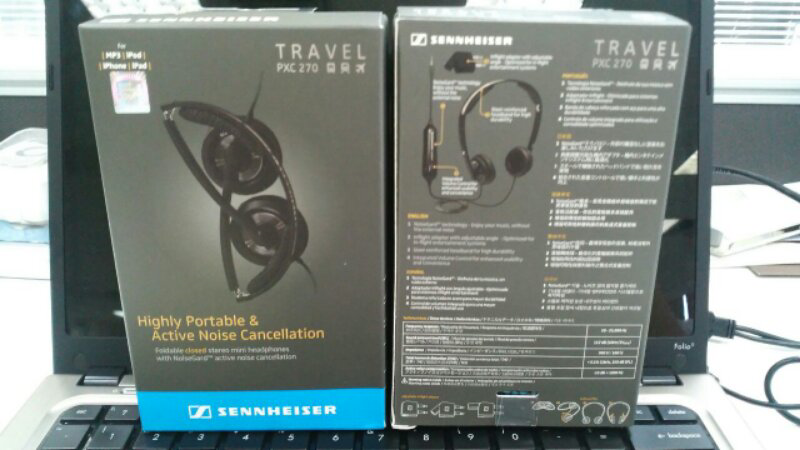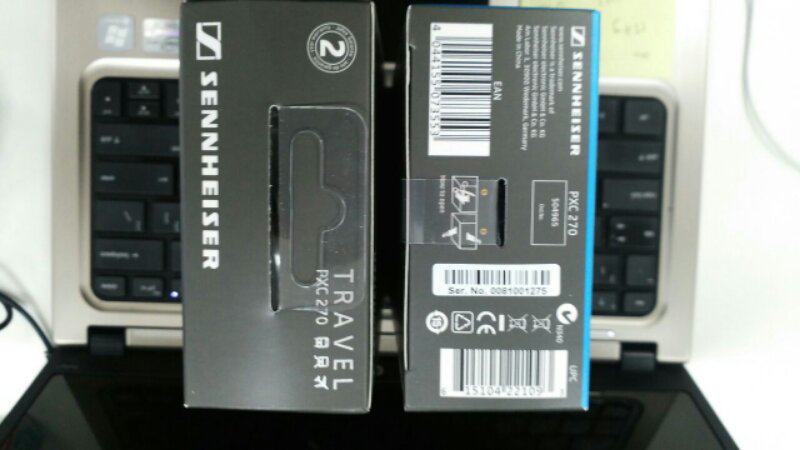 sori ane gk buka dalemannya, soalnya nanti ngerusak segel, tp yg jelas nanti agan dpt Isi box: 
1 unit Pxc 270 Headphone
1 Luxury Pouch Storage
1 AAA Battery
1 Instruction Manual Book
ini ada deskripsi produknya, ane dpt dr google gan, Noise guard technology reduces ambient noises, such as engine sounds and other in-flight irritants, so you can enjoy perfect sound quality on board. 
Easily adjust the volume via an integrated control unit, while the 1.4m cable allows ample freedom of movement. 
When not in use, the travel headphone can be folded away and stored in the luxurious pouch.
NoiseGard™ active noise cancellation technology  - enjoy your music without the external noise
In-flight adaptor with adjustable angle – optimised for in-flight entertainment systems
Steel reinforced headband for high durability
Integrated volume control for enhanced usability and convenience
1 AAA Battery included
With Sennheiser zipped storage pouch
ada 2 stock gan, harganya @2juta nett diluar ongkir,bagi yg minat silahkan sms atau WA ane di 081316643875,kirim2 boleh, COD jg boleh tp di wilayah sudirman, senayan, blok m, pattimura, alazhar dan disesuaikan dgn jam kerja ane.,atau di wilayah kota bekasi domisili ane gan, sekian iklan dr ane, mdh2an cpt laku, amiin..