Striiv Band & Striiv Touch Wireless ! 1st Smartwatch + Activity Tracker ! TERLENGKAP ! READY STOCK
READY STOCK !!




BEST PRICE GUARANTEE !

:
STRIIV BAND : 1.690.000 IDR
STRIIV TOUCH : 1.990.000 IDR

Specification :
The world's sleekest Activity Tracker + Smartwatch.
Features:
Touchscreen
24/7 activity + sleep tracking
Call, text & meeting notifications
Ultra-slim measurements
Ion-hardened glass
Battery life up to 5 days
Comes with Fitness games in-app, tied to your activity levels! Live, walk and play!
Spoiler

for

Interactive Pictures

:
Spoiler

for

Striiv Advertise

: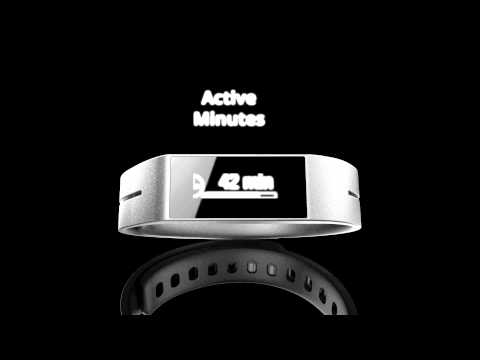 STRIIV BAND : 1.690.000 IDR
STRIIV TOUCH : 1.990.000 IDR

Every Price are
EXCLUDE
shipping charges and subjected to change without prior notification
*FREE UPGRADE to JNE YES & Asuransi
(Silahkan Lihat Syarat & Ketentuan)
Spoiler

for

Syarat & Ketentuan FREE UPGRADE JNE YES & Asuransi

:

FREE UPGRADE ini dipersembahkan oleh MUMUSTORE untuk meningkatkan kenyamanan Customer kami.
Adapun Syarat & Ketentuan nya adalah :

- Order dan Pembayaran dilakukan sebelum pukul 12.00 WIB
- Customer bersedia untuk mem-Follow Twitter @mumustore
- Setelah menerima barang , Customer wajib memberikan testimonial .( Kami menerapkan system kepercayaan terhadap Customer kami )

Demikian syarat & Ketentuan nya , kami rasa mudah sekali syarat yang kami berikan .
Kalian juga akan menemukan manfaat lain setelah mem-follow @mumustore diantaranya diskon2 yang menarik sehingga semakin menghemat kantong untuk mendapatkan barang2 idaman !



Payment Option :
- Cash (COD) [Please Confirm Us]
- Transfer by BCA only
- Rekber PiggyBank

Contact Us :
Spoiler

for

Reseller Option

:
Rules
: Buy More Than 3 Pieces ( = or > 3 )
Contact Us :
mumustore@me.com
Please be understanding our rules to become reseller :
- We only offer for the product with tag "Reseller Option" .
- If Buyer or Reseller Can't see tag "Reseller Option" , please don't ask to become reseller on that product .
Quote:
MUMUSTORE Thread Rules
5 PLEASE :
*
PLEASE
RESPECT US
*
PLEASE
LEAVE , If you do not agree with our item's price .
*
PLEASE
DO NOT
become "PRICE POLICE" on Our Thread
*
PLEASE
DO NOT
post your ads on Our thread .
*
PLEASE
use Private Message (PM) for Private Questions about Our Thread .
Admin will in charge for banned Members who posting price , being hostile and do violation to our thread rules
.
Official Feedback & Testimonial Customer Mumustore