Banana Republic Wildbloom
Eau de Parfum 100 ml

PRODUCT FACT
Main Accords
fruity
citrus
sweet
floral
fresh
powdery
Wildbloom is advertised under the slogan "The Spirit of You," designed for spontaneous, charming and adventurous women who enjoy every moment of their day.
Wildbloom embodies the optimism and beauty of joy with a delicious and enticing blend of tropical fruits, unusual flowers and woody notes. Perfumer Jean-Claude Delville created an aura of carefree elegance and effortless seduction with this floral-fruity chypre composition, concentrating on camellia flower. The initial burst of freshness is caused by sparkling fruity notes of pink grapefruit, kumquat, guava and pear. Besides the prominent wild camellias, the floral heart also features blue orchid, water hydrangea and Hawaiian pikake. The sensual base radiates patchouli, musk, sandalwood, tonka bean, oud and suede notes.
The perfume bottle made of glass is decorated with a large flower of brushed leather in a soft peach color. Wildbloom is available as a 50 ml Eau de Parfum.
Wildbloom was launched in 2011.
PRICE
Market Price : Rp 900.000
PlatinumPrice : Rp 510.000

PlatinumPerfumery
Provide a wide variant of ORIGINAL perfume and fragrance, we offer you an original guarenteed perfume delivered to your doorstep,
We're the only place that give you installment*
and the cheapest price in the market.

Contact Us :
Phone : 0856 1212 109
Whatsapp : 0856 1212 109
Line : @GYV7894Z
Twitter : @platinumparfum
Instagram : PlatinumPerfumery
Email : platinum_parfum@yahoo.com
Website : platinumparfumoriginal (dot) co (dot) id
Spoiler

for

Banana Republic Wildbloom for Women

:
Spoiler

for

Banana Republic Wildbloom for Women - Rp 510.000

: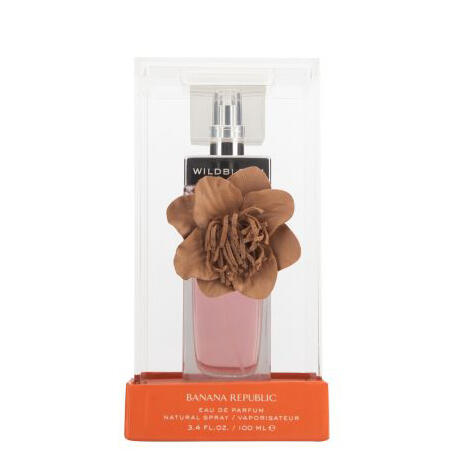 Spoiler

for

Banana Republic Wildbloom for Women

: