PACO SL-H204 Lead Acid Outdoor Rechargeable Solar Lantern
Lampu Solar Cell Paco tipe SL-H204
dalam 1 paket terdiri dari:
- 2 solar panel
- baterai
- Lampu LED
- Multi colokan untuk charge HP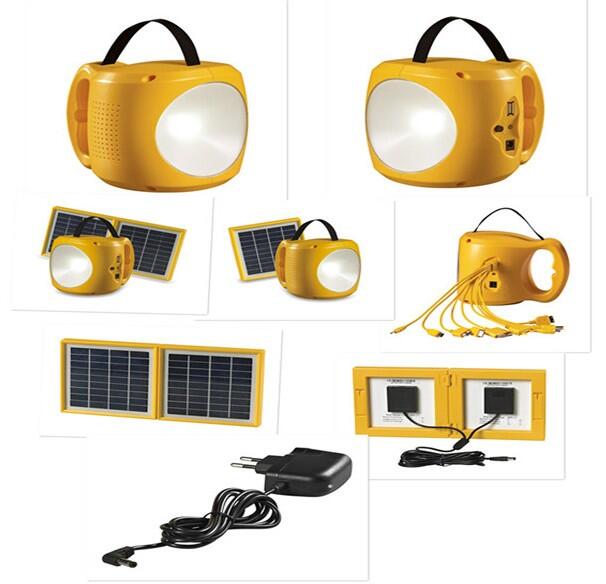 Merk PACO sudah terkenal kualitasnya dengan banyak sertifikat kualitas mutu yang sudah terjamin, jadi jangan diragukan lagi kualitasnya. Ada harga ada kualitas Berikut sertifikatnya: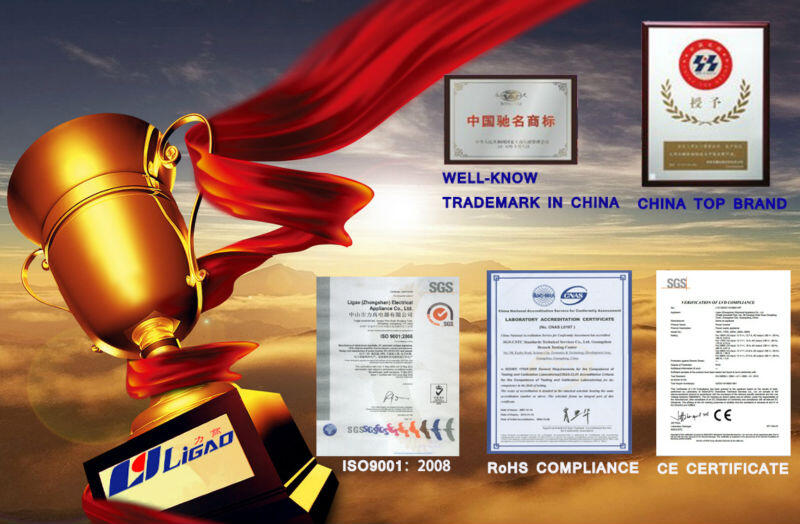 CE approved solar lantern with charger Paco brand
·New improved design.
·Now-with stronger solar charging
·Extra strong ABS plastic for rugged use.
·More powerful modules for faster charging of batteries.
·Efficient poly-crystalline cells module.
·Powered by OSRAM LED.
·Built-in 4.5Ah battery for longer running hours.
·Now with mobile USB outlet. To charge wide range of mobiles and other electronic gadgets.
·Lighting more energy efficient, environmental protection more fashionable.
·Use of the high efficiency of LED, brightness is 8-10 times than the general lamp.
·Storage Battery: 4.5Ah/6V Lead-acid
·Solar Charger Current: 8V DC/400mA (Max)
·AC Charger Current: 8V DC/500mA (Max)
·Dimension (L×W×H): 13.4×13.4×14.5cm
·Weight: 1.63kg
Spesifikasi:
Spoiler

for

Specification

:
Solar panel: 2 x 1.7W/9V Polycrystalline
Battery: 6V/4500mAh SLA
LED: 2Watt super-bright LED
Working time :
15 hours for brightest
30 hours for brighter
60 hours for bright
500 hours for bed light
Charging time: 12-14 hours under sufficient sunlight
lengkapnya bisa baca manual dan spesifikasi
disini
Brief description
1. Rechargeable solar lantern with mobile phone charger in 1 device
2. Lighting effect--can cover a whole room
3. 4 brightness settings for different use
4. Mobile phone charge--USB port for charging any mobile phone
5. Power supply--solar or AC adapter
Features:
1.New and high quality solar lamp
2.Energy-saving and environmentally friendly, high brightness
3.Low heat generating, no UV or IR light radiation
4.Seismic, impact resistance, non-thermal radiation, safe and stable, reliable
5.Design real close,very useful
6.Just stick it up where you want and the solar lantern can bring the light to you
7.Maintenance free Lead-acid batteries and it's very convenient.
8.Solar led lantern, ideal for home lighting, emergency use, camping, cars, kids rooms, inside cupboards etc.
9.Now we have two models for the solar lantern,one is with one panel,and other one is with two panels.
Sedikit mengenai Manufaktur PACO:
Spoiler

for

PACO - Ligao

:
Ligao (Zhongshan) electrical appliance Co., LTD is one of the most specialized manufacturers of electrical appliance with over 20 years of experience.
Conducted by ISO9001:2000 and gain UL, GS, CB, CE, and E-mark approvals.

We believe company Lives by Quality,
and we will provide the best quality products, considerate services, and competitive prices.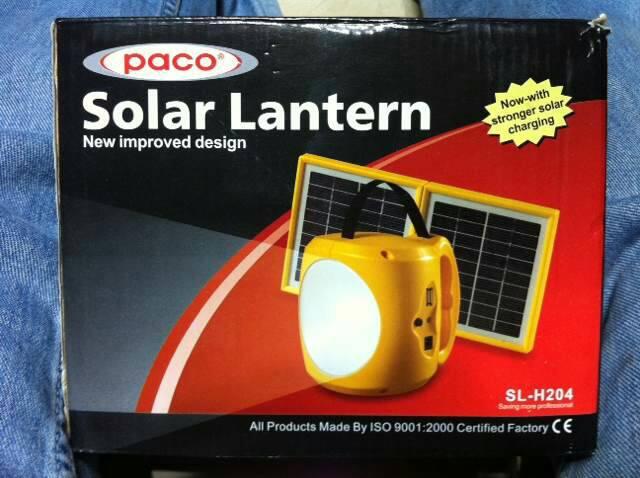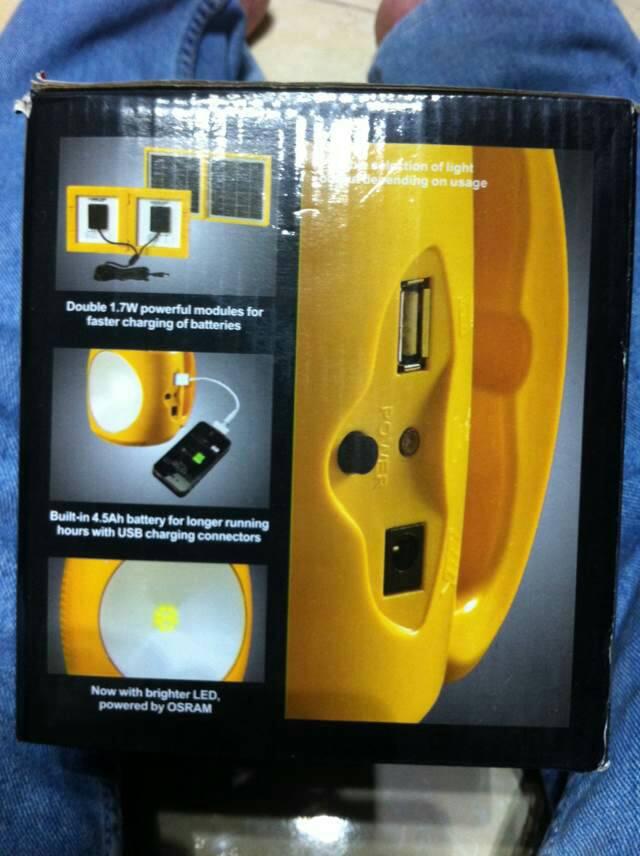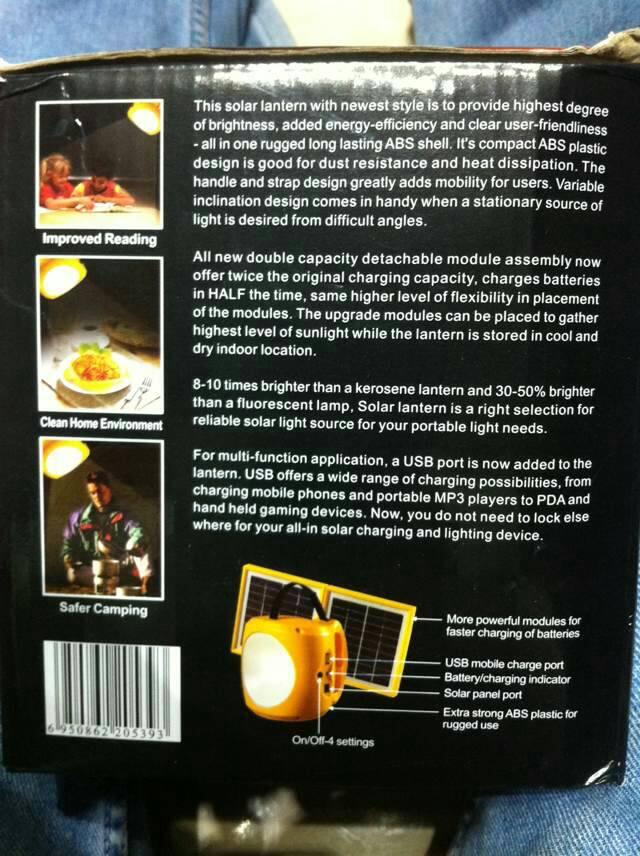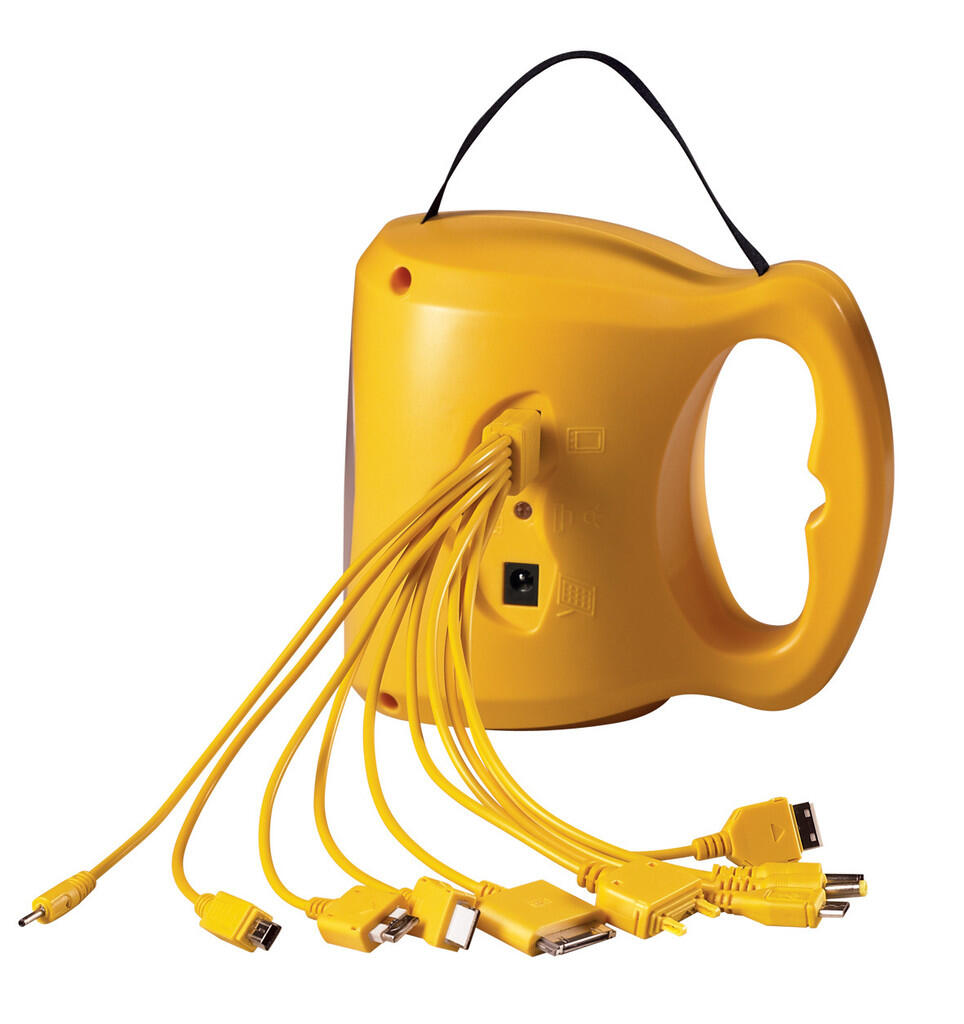 HARGA SOLD stock terbatas, untuk pemesanan quantity banyak bisa dikomunikasikan.
fast response:
sms / whatsapp : 087888037282