Thierry Mugler Womanity
Eau de Parfum 80 ml
PRODUCT FACT
Main Accords
woody
savory
fruity
animalic
nutty
18 years after Angel and 5 years after extraordinary Alien, Thierry Mugler is saluting femininity. The new edition will thrill all fans of his creations. It is named Womanity and it arrives in stores in mid-June 2010. Thierry Mugler with Womanity plans to launch (for the third time) a bestseller perfume and which will attract the public for years.
Womanity is a word created to connect femininity, humanity and city. An overture to this edition began in March 2010 when Mugler launched Womanity.com web site with an idea that every woman cooperates in its creation and finishing touch. With an aim to create contents for the website, one story is finished by several women, each of them writing on her page. Contest asks women to give creative ideas for a particular project or cause. The winner will work with Mugler to finish the website.
Fragrance WOMANITY was created as a part of this phenomenon, in a pink bottle. Connections between women are presented as chains and ring on top of the bottle which is decorated with metal frieze with symbolic design. Design of the top part of the bottle and beautiful frieze figures can be interpreted as Gothic or Art Deco style. Mugler's idea was however that the frieze encapsulated and depicted women of all generations.
Composition of Womanity was created by Mane, as a powerful contrast of elements. By using the new molecular process of extraction, Mane manages to extract natural aromas of fig for sweet accords. Savory notes originate from caviar and the structure in ensured by fig wood aromas. Pierre Aulas, olfactive director of Clarins Fragrance Group, says that it is a true challenge to work on Mugler's idea of combining savoury and sweet notes. Womanity was created by Mane and Alexis Dadier.
PRICE
Market Price : Rp 2.000.000
PlatinumPrice : Rp 1.045.000
Spoiler

for

Thierry Mugler Womanity

:
Spoiler

for

Thierry Mugler Womanity - Rp 1.045.000

: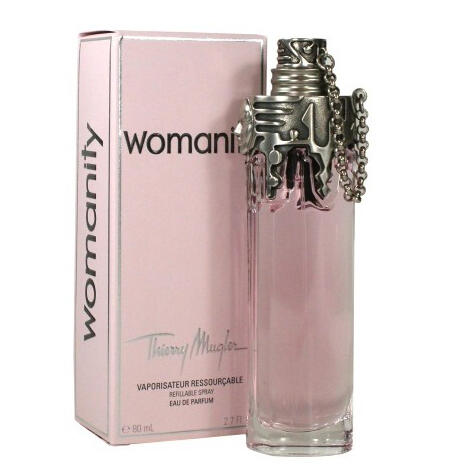 Spoiler

for

Thierry Mugler Womanity

: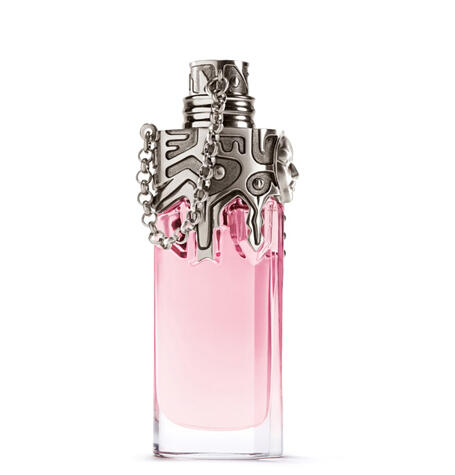 PlatinumPerfumery
Provide a wide variant of ORIGINAL perfume and fragrance, we offer you an original guarenteed perfume delivered to your doorstep,
We're the only place that give you installment*
and the cheapest price in the market.

Contact Us :
Phone : 0856 1212 109
Whatsapp : 0856 1212 109
Line : @GYV7894Z
Twitter : @platinumparfum
Instagram : PlatinumPerfumery
Email : platinum_parfum@yahoo.com
Website : platinumparfumoriginal (dot) co (dot) id