Jual Controllers NOVATION TWITCH mulus... (murah)
| | | |
| --- | --- | --- |
| Lokasi | : | Kalimantan Tengah (Bisa COD) |
| Kondisi | : | Bekas |
| Hitam | : | Hitam |
| Posted on | : | 04-04-2015 22:30 |
| Terjual | : | 0 barang telah terjual |
| Dilihat | : | 226 kali |
| Last Sundul | : | 04 April 2015, 10:32:51 PM |
Penjelasan Produk
Controller NOVATION TWITCH
PRODUCT OVERVIEW

 ​
Novation TWITCH is a DJ controller with a completely new take on DJing and performing. It has Touchstrips to navigate tracks and you can slice-up your beats and mix them back together – totally on the fly. TWITCH has a built in audio interface which is absolutely rock-solid with headphone, booth and main outputs.
If are already a DJ, or produce your own music and are looking for new ways to perform; 16 triggerpads, touchstrips, mixer and numerous rotary controls put your music at your fingertips.

TAKE A DIFFERENT LOOK AT DJ-ING
You can use Twitch for straight DJ sets, or you can pull your tracks apart and put them back together totally on the fly. It is compact and bus-powered, which means no external power supply!

It comes with Serato ITCH – powerful DJ software that only works with select hardware controllers. As well as being rock-solid and simple to use, ITCH has totally new performance tools that take digital DJing to the next level. Watch this video to find out more about the unique "Slicer" mode and how to get instant control of effects using the faders.

TWITCH AND ABLETON LIVE
Although it comes with Serato ITCH, Twitch is a great way of performing with Ableton Live. It has an onboard audio-interface, DJ mixer layout, numerous back-lit buttons and rotary controls which can be freely assigned to anything in Ableton Live - and it's fully bus powered. It's the only thing you'll need to take out with you (apart from your laptop)
Kondisi Barang 98% mulus jarang pakai...
Minat?.....
ini link video review nya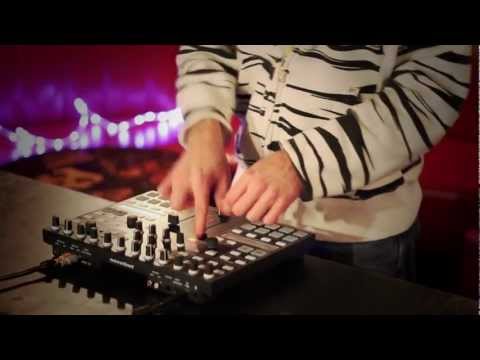 Hub. Donyfranco
0811 50 33 894
082 111 111 894