High-Speed I/O Performance:
By incorporating the awesome Thunderbolt connection and combining it with two SSD drives that can keep up in a RAID 0 software RAID, AKiTiO's Neutrino Thunder D3 is ready to deliver an extremely fast throughput performance.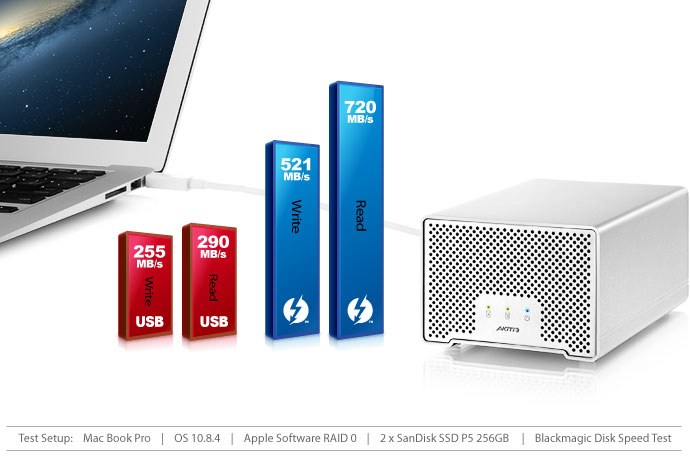 Neutrino Thunder D3 Benchmark
Dual Interface:
The dual interface guarantees compatibility with all systems. Achieve ultra fast transfer rates with either Thunderbolt or USB 3.0 SuperSpeed but know that if necessary, you can always fall back to USB 2.0 for maximum flexibility. Hassle-free and compact, the Neutrino Thunder D3 is the ideal companion for your notebook.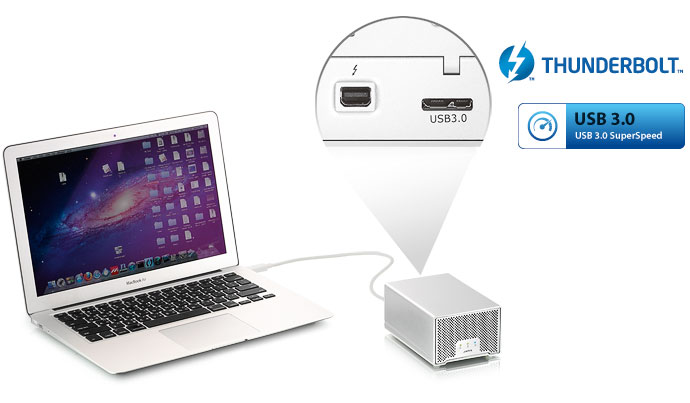 Thunderbolt and USB 3.0 dual interface
Benchmark:
Test Environment: Mac Book Pro (Retina, Mid 2012), Mac OS 10.8.4, Thunderbolt interface, Apple Software RAID (RAID 0), 2 x SanDisk SSD P5 256GB, Blackmagic Disk Speed Test v2.1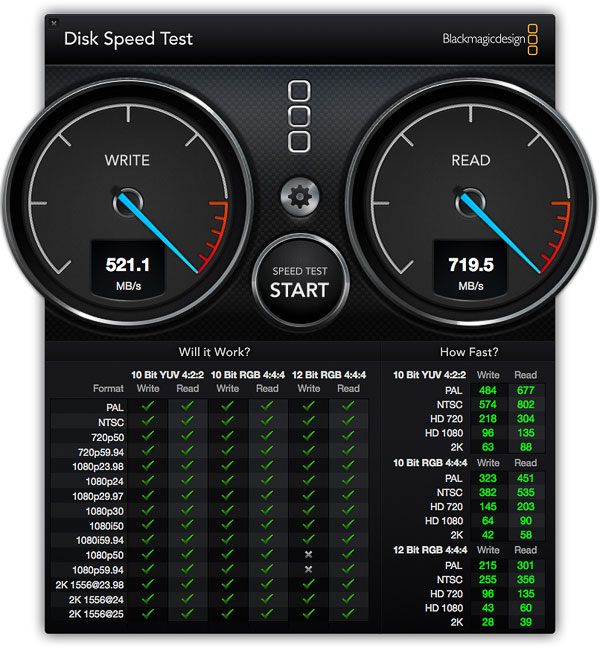 for more info.
CP: Alfin 081510484801
http://rajakom.com/?menu=product&brand=250
another Products from akitio available:
AkiTio ThunderGO 1TB HDD ( HDD External dual interface)