ISI GAME PS4 ORI FIRMWARE TERBARU OFFLINE ONLY
| | | |
| --- | --- | --- |
| Lokasi | : | DKI Jakarta |
| Kondisi | : | Baru |
| Posted on | : | 13-11-2019 17:27 |
| Terjual | : | 0 barang telah terjual |
| Dilihat | : | 5969 kali |
| Berat | : | 1000 gram |
| Last Sundul | : | 13 hours ago |
Penjelasan Produk
METRO GAMES JAKARTA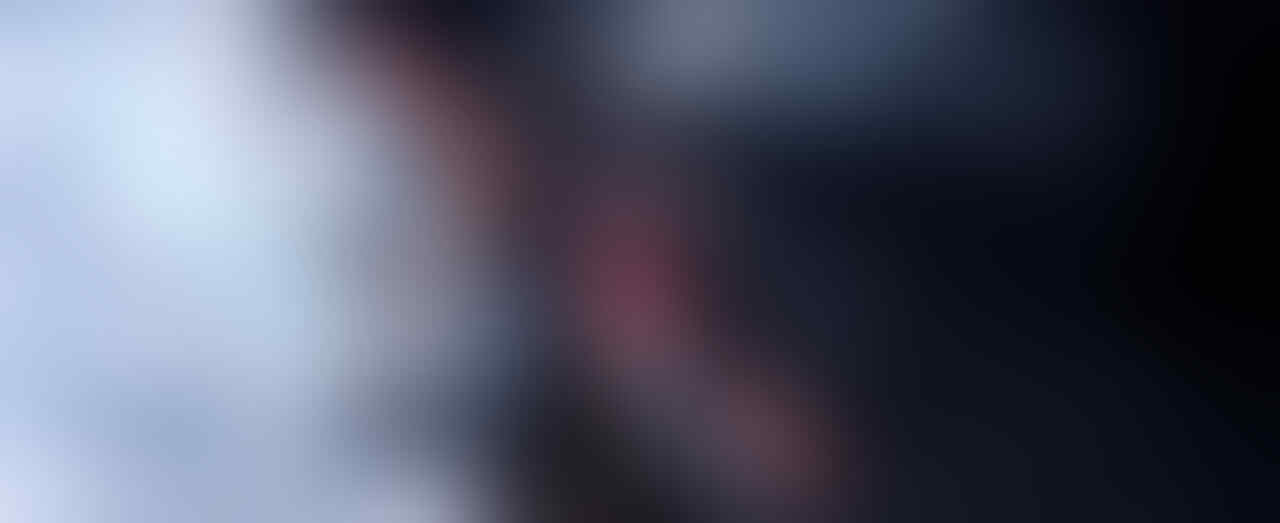 INSTALLING, UPGRADES AND PLAYSTATION RENTALS

ISI GAME PS4 ORIGINAL, FIRMWARE TERBARU ( BUKAN HEN )

- ISI GAME MINIMAL 4 GAMES
- GAME YANG DI MAINKAN HANYA BISA OFFLINE.
- GAME YANG AKAN DI ISI AKAN DI UPDATE KE VERSI TERBARU NYA.
- PROSES ISI GAME TIDAK MERUSAK GARANSI RESMI, GARANSI MASIH JALAN.
- SEMUA GAME BARU BISA.
- GAME PES 2020 SUDAH INCLUDE PATCH/OPTION FILE. FULL UPDATED.


- PROSES PENGISIAN 3/4 HARI.


HARGA ISI GAME :


PAKET 4 GAMES 800 RIBU



NOTE : ( TIDAK MELAYANI SATUAN ).



LOKASI TANGERANG SELATAN DEKAT KAMPUS UIN CIPUTAT - 10 MENIT DARI LEBAK BULUS.

WA ONLY 0819 1108 1446

* MAU BELI MESIN SEKALIAN GAME JUGA BISA..SILAKAN WA.

- LIST GAME SCROLL KE BAWAH -
- LIST GAMES PS4 ORI FIRMWARE 7.50
LATEST GAMES :


ASSASSINS CREED ODYSSEY
BATTLEFIELD V
CALL OF DUTY : MODERN WARFARE
CONTROL
CRASH TEAM RACING NITRO FUELED
DAYS GONE
DEAD OR ALIVE 6
DEATH STRANDING
DETROIT - BECOME HUMAN
DEVIL MAY CRY 5
DRAGON BALL Z KAKAROT
F1 2019
FAR CRY - NEW DAWN
FIFA 20
FINAL FANTASY VII REMAKE
GOD OF WAR
GTA V
HITMAN 2
JUDGEMENT
JUMP FORCE
MARVELS SPIDERMAN
METRO EXODUS
MONSTER HUNTER WORLD - ICE BORNE
MORTAL KOMBAT 11
MOTOGP 20
NBA 20
NEED FOR SPEED HEAT
PES 20 FULL PATCH - JERSEY LOGO EMBLEM ALL FIXED
RAGE 2
RED DEAD REDEMPTION 2
RESIDENT EVIL 2
RESIDENT EVIL 3
SAMURAI SHODOWN
SEKIRO - SHADOWS DIE TWICE
SHADOW OF THE TOMB RAIDER
SNIPER GHOST WARRIORR CONTRACT
STARWARS JEDI - FALLEN ORDER
TEKKEN
THE LAST OF US PART 2
TOM Clancys Ghost Recon BREAKPOINT
WATCH_DOGS 2
WORLD WAR Z
WWE 2K20







Quote:
Original Posted By
handri.saputra
►
- LIST GAMES PS4 ORI FIRMWARE 7.01


LATEST GAMES :

A PLAGUE TALE : INNOCENCE
ANTHEM
ASSASSINS CREED ODYSSEY
ATELIER RYZA - EVER DARKNESS AND THE SECRET HIDEOUT DELUXE EDITION
BATTLEFIELD V
CALL OF DUTY : MODERN WARFARE
CONTROL
CRASH TEAM RACING NITRO FUELED
DARKSIDERS 3
DAYS GONE
DEAD OR ALIVE 6 - CORE FIGHTERS
DEATH STRANDING
DETROIT - BECOME HUMAN
DEVIL MAY CRY 5
F1 2019
FAR CRY - NEW DAWN
FIFA 20
GOD OF WAR
GTA V
HITMAN 2
JUDGEMENT
JUMP FORCE
JUST CAUSE 4 COMPLETE EDITION
KINGDOM HEARTS III
LAST LABYRINTH VR
MARVELS SPIDERMAN
METRO EXODUS
MONSTER HUNTER WORLD - ICE BORNE
MORTAL KOMBAT 11
MOTOGP 19
NBA 20
NEED FOR SPEED HEAT
PES 20 FULL PATCH - JERSEY LOGO EMBLEM ALL FIXED
RAGE 2
RED DEAD REDEMPTION 2
RESIDENT EVIL 2
SAMURAI SHODOWN
SEKIRO - SHADOWS DIE TWICE
SHADOW OF THE TOMB RAIDER
SNIPER GHOST WARRIORR CONTRACT
STARWARS JEDI - FALLEN ORDER
TEKKEN 7
THE OUTER WORLDS
TOM Clancys Ghost Recon BREAKPOINT
WATCH_DOGS 2
WORLD WAR Z
WWE 2K20


OLD GAMES :

  Divinity Original Sin Enhanced Edition
A Kings Tale Final Fantasy XV
A PLAGUE TALE : INNOCENCE
A WAY OUT
ACCEL WORLD VS SWORD ART ONLINE
Adams Venture - Origins
Adventure Time: Finn and Jake Investigations
Air Conflicts Vietnam Ultimate Edition
Akibas Beat
AKIBAS TRIP UNDEAD AND UNDRESSED
Alien Isolation
Anima: Gate of Memories
ANTHEM
Aragami
Arcania: The Complete Tale
Ark Survival Evolved
Assassins Creed 4 BlackFlag
Assassins Creed Chronicles: Trilogy Pack
Assassin's Creed Ezio Collection ( LINEAGE, CREED 2, BROTHERHOOD, REVELATIONS, EMBERS )
ASSASSINS CREED FREEDOM CRY
ASSASSINS CREED ODYSSEY
ASSASSINS CREED ORIGINS
Assassins Creed Rogue Remastered
Assassins Creed Syndicate
Assassins Creed Unity
Assetto Corsa
Atelier Firis The Alchemist and the Mysterious Journey
ATELIER RYZA - EVER DARKNESS AND THE SECRET HIDEOUT DELUXE EDITION
Atelier Sophie - The Alchemist Of The Mysterious Book
Attack on Titan 2
Attack On Tittan - Wings Of Freedom
Back to the Future: The Game
Batman Arkham Asylum
Batman Arkham City
Batman The Telltale Series
Batman: Arkham Knight
Batman: Arkham VR
Battlefield 1
Battlefield 4
Battlefield Hardline
BATTLEFIELD V
Battlezone VR
BEYOND TWO SOULS
Bioshock 1 & 2
BioShock Infinite
BlazBlue Chrono Phantasma Extend
Bloodborne
Borderlands: The Handsome Collection
Bound By Flame
Broken Sword 5 The Serpent's Curse
Brothers - A tale Of Two Sons
Bulletstorm Full Clip Edition
Burnout Paradise Remastered
CALL OF DUTY : MODERN WARFARE
Call of Duty Modern Warfare Remastered
Call of Duty WWII
Call of Duty: Advanced Warfare
Call of Duty: Black Ops 3
Call of Duty: Ghosts
Call of Duty: Infinite Warfare
Carmageddon Max Damage
Cars 3 Driven To Win
Child of Light
CONTROL
Crash Bandicoot N. Sane Trilogy
CRASH TEAM RACING NITRO FUELED
Dark Souls 3 The Fire Fades Edition Game of The Year Edition
Dark Souls II Scholar of the First Sin
Darksiders 2 Deathinitive Edition
DARKSIDERS 3
Darksiders Warmastered Edition
DAYS GONE
Dead Island Definitive Edition
Dead or Alive 5: Last Round
DEAD OR ALIVE 6 - CORE FIGHTERS
Dead or Alive Xtreme 3: Fortune
Dead Rising
Dead Rising 2
Dead Rising 4 Franks Big Package
Deadlight - Directors Cut
Deadpool
DEATH STRANDING
DETROIT - BECOME HUMAN
Deus Ex-Mankind Divided Day One Edition
DEVIL MAY CRY 5
DIABLO III ULTIMATE EDITION
DIGIMON CYBER SLEUTH HACKERS MEMORY
Digimon World Next Order
Dirt 4
Dirt Rally
Disgaea 5 Alliance Of Vengeance
Dishonored 2
Dishonored Death of the Outsider
Dishonored Definitive Edition
Disney's Infinity 3.0
Dissidia Final Fantasy NT
DmC Devil May Cry Definitive Edition
Doom
Dragon Age Inquisition
DRAGON BALL FIGHTER Z
Dragon Quest Builders
Dragon Quest Heroes
Dragon Quest Heroes 2
Dragonball Xenoverse
Dragonball Xenoverse 2
DRAGONS DOGMA DARK ARISEN
Dreamfall Chapters
DRIVECLUB
Driveclub
Driveclub VR
Dying Light The Following Enhanced Edition
DYNASTY WARRIOR 9
Dynasty Warriors 7 Xtreme Legends Complete Edition JPN
DYNASTY WARRIORS 8 COMPLETE EDITION
Eagle Flight VR
Earth Defense Force 4.1 The Shadow of New Despair
Enter the Gungeon
Escape Plan Director's Cut
EVE VALKYRIE VR
Everybody's Golf
Evolve
Exist Archive - The Other Side of the Sky
F1 2019
Fairy Fencer F Advent Dark Force
FALLOUT 4
FAR CRY - NEW DAWN
Far Cry 4
FAR CRY 5
Far Cry Primal
FIFA 20
Final Fantasy Type-0 HD
Final Fantasy X / X-2 HD Remaster
Final Fantasy XII: The Zodiac Age
Final Fantasy XV
Fl4tout - Total Insanity
Gal Gun Double Peace
Game Of Thrones
Get Even
Ghostbusters
God Eater 2 Rage Burst
GOD OF WAR
God of War 3 Remastered
Godzilla
GRAN TURISMO SPORT
Grand Ages - Medieval
Grand Kingdom
Gravity Rush 2
GRAVITY Rush REMASTERED
GTA V
Guilty Gear Xrd SIGN
Gundam Breaker 3 JPN
GUNDAM VERSUS
Hasbro Family Fun Pack
HATSUNE Miku Project Diva - FUTURE TONE
Hatsune Miku Project Diva X
HELLBLADE - SENUA'S SACRIFICE
Helldivers
Here They Lie VR
Hitman
HITMAN 2
Homefront The Revolution
HORIZON ZERO DAWN COMPLETE EDITION
Infamous First Light
Infamous: Second Son
Injustice 2
Injustice: Gods Among Us ULTIMATE EDITION
Inside
Jojo's Bizarre Adventure: Eyes Of Heaven
Journey Collector's Edition
J-Stars Victory VS+
JUDGEMENT
JUMP FORCE
Just Cause 3
JUST CAUSE 4 COMPLETE EDITION
Just Dance 2015 ( Need PS Camera )
Kholat
Killing Floor 2
Killzone: Shadow Fall
King of Fighters XIV
Kingdom Hearts HD 2.8
KINGDOM HEARTS III
KNACK 1
KNACK 2
La Voz / Need Microphone to Play
Lara Croft And The Temple Of Osiris
LAST LABYRINTH VR
LE TOUR DE FRANCE 2017
Legend of Kay Anniversary 
LEGO Batman 3 Beyond Gotham
LEGO Harry Potter Collection
LEGO Jurassic World
LEGO Marvel Super Heroes
LEGO Marvel Super Heroes 2
LEGO Star Wars: The Force Awakens
Lego Worlds
LEGO: The Hobbit
Lets Sing 2016 Hits ( NEED MICROPHONE )
Lichdom BATTLEMAGE
LIFE IS STRANGE - BEFORE THE STORM
Little Nightmares
Lords Of The Fallen
Mad Max
Madden 15
Madden NFL 17
Mafia III
MARVEL VS CAPCOM INFINITE
Marvel's Guardians Of The Galaxy The Telltale Series
MARVELS SPIDERMAN
Mass Effect Andromeda
Megadimension Neptunia VII
Metal Gear Solid V Ground Zeroes
Metal Gear Solid V The Definitive Experience
Metal Gear Solid V The Phantom Pain
METRO EXODUS
Metro REDUX ( 2033 & LAST LIGHT )
Micro Machine World Series
Middle Earth Shadow Of Mordor
MIDDLE EARTH SHADOW OF WAR
Mighty No. 9
MINECRAFT
Minecraft Story Mode
Mirrors Edge Catalyst
MLB 14 The Show
MLB 17 The Show
MONKEY KING - HERO IS BACK VR
MONSTER ENERGY SUPERCROSS THE OFFICIAL GAME
MONSTER HUNTER WORLD
MONSTER HUNTER WORLD - ICE BORNE
MONSTER JAM CRUSH IT
MORTAL KOMBAT 11
Mortal Kombat XL
MOTOGP 19
Murdered Soul Suspect
MX vs ATV Supercross Encore
MXGP 2
MXGP The Official Motocross Videogame
Naruto Shippuden Ultimate Ninja Storm 4
Naruto Shippuden Ultimate Ninja Storm TRILOGY
NARUTO STORM 4 - ROAD TO BORUTO
NASCAR HEAT 2
Natural Doctrine
NBA 20
NEED FOR SPEED HEAT
NEED FOR SPEED PAYBACK
Need For Speed Rivals
NI NO KUNI 2 - REVENANT KINGDOM
NieR Automata
Nights of Azure
Nioh
Nitroplus Blasterz Heroines Infinite Duel
No Man's Sky
Nobunaga's Ambition Sphere of Influence Ascension
Oddworld: Abe's Oddysee New 'N Tasty
Odin Sphere Leifthrasir
One chanbara Z2 Chaos
One Piece: Burning Blood
One Piece: Pirate Warriors 3
Outlast
OUTLAST 2
OUTLAST TRINITY ( OUTLAST AND OUTLAST WHISTLEBLOWER )
Overcooked
Payday 2 The Big Score
Persona 5
PES 20 FULL PATCH - JERSEY LOGO EMBLEM ALL FIXED
Playable Teaser (P.T.)
PlayStation VR Worlds
Portal Knights
PREY
Project CARS
Prototype Biohazard Bundle ( 1 & 2 )
PURE FARMING 2018
Pyscho Pass Mandatory Happiness
Rabbids Invasion: The Interactive TV Show ( NEED PS CAMERA )
Rack N Ruin
RAGE 2
RAIDEN V DIRECTORS CUT
RAPALA FISHING PRO SERIES
Ratchet & Clank
Rayman Legends
RED DEAD REDEMPTION 2
RESIDENT EVIL 2
Resident Evil 4 Remastered
Resident Evil 5
RESIDENT EVIL 6
RESIDENT EVIL 7 GOLD EDITION
Resident Evil: Origins Collection ( ZERO & HD )
Resident Evil: Revelations 2
Ride
Ride 2
RIGS: Mechanized Combat League VR
Rise of the Tomb Raider: 20 Year Celebration
Risen 3 : TITAN LORDS ENHANCED EDITION
Robinson: The Journey VR
Rock Band 4 ( NEED MICROPHONE )
Rocket League
Rugby Challenge 3
Ryu ga Gotoku Ishin!
SAINT SEIYA SOLDIER SOUL
Saints Row IV Re-Elected
SAMURAI SHODOWN
SAMURAI WARRIORS 4 EMPIRES
Samurai Warriors Spirit of Sanada USA
Sébastien Loeb Rally Evo
SEKIRO - SHADOWS DIE TWICE
Senran Kagura: Estival Versus
SHADOW OF THE BEAST
SHADOW OF THE COLOSSUS
SHADOW OF THE TOMB RAIDER
SHADOW TACTICS BLADES OF THE SHOGUN
Shadow Warrior
Shantae: Half-Genie Hero
Sherlock Holmes The Devil's Daughter
Sherlock Holmes: Crimes & Punishments
Singstar Ultimate Party
Sleeping Dogs Definitive Edition
Sniper Elite IV
SNIPER GHOST WARRIORR CONTRACT
Sniper Ghost Warrior 3
Snoopy's Grand Adventure
SONIC FORCES
SOUTH PARK - THE STICK OF TRUTH
SPACE HULK DEATH WING ENHANCED EDITION
Star Ocean 5 Integrity and Faithlessness
Star Trek Bridge Crew VR
Star Wars BattleFront
STARWARS JEDI - FALLEN ORDER
Steins Gate
STREET FIGHTER V ARCADE EDITION
Strider
Styx - Shards Of Darkness
Super Robot War OG Moon Dwellers
Super Robot Wars V
Super Stardust Ultra VR
Sword Art Online Hollow Realization
Sword Art Online Re Hollow Fragment
Sword Art Online: Lost Song
Syberia 3
Tales from the Borderlands
Tales of Berseria
Tales of Zestiria
Tearaway Unfolded
Teenage Mutant Ninja Turtles: Mutants in Manhattan
TEKKEN 7
TENNIS WORLD TOUR
The Amazing Spiderman 2
The Book of Unwritten Tales 2
The Dwarves
The Elder Scrolls V: Skyrim
The Evil Within
THE EVIL WITHIN 2
The Golf Club Collector's Edition
The Last Guardian
The Last of Us Remastered
The Last Tiker - City Of Color
The Lego Movie
The Order: 1886
THE OUTER WORLDS
The Peanuts Movie Snoopy's Grand Adventure
THE SIMS 4
The Snow Queen - Snow Ball Fight
The Surge
The Technomancer
The Walking Dead SEASON 1
The Walking Dead Season 2
The Walking Dead: Michonne
The Witcher 3: Wild Hunt GOTY
The Witness
The Wolf Among Us
Thief
Titan Fall 2
Tokyo Twilight Ghost Hunters Daybreak Special Gigs
TOM Clancys Ghost Recon BREAKPOINT
Tom Clancys Ghost Recon Wildlands
Tomb Raider Definitive Edition
Tony Hawk's Pro Skater 5
Torment Tides of Numenera
Toukiden 2
Toukiden: Kiwami
TrackMania Turbo
Transformers Devastation
Trials Fusion
Tropico 5
TT ISLE OF MAN - RIDE ON THE EDGE
UFC 3
ULTIMATE MARVEL VS CAPCOM 3
Unbox Newbie's Adventure
Uncharted 4: A Thief's End
UNCHARTED THE LOST LEGACY
Uncharted The Nathan Drake Collection
Unravel
Until Dawn
Until Dawn: Rush of Blood VR
Valentino Rossi: The Game
Valkyria Chronicles Remastered
WARRIORS ALL STAR
Wasteland 2: Directors Cut
Watch Dogs
WATCH_DOGS 2
Wipeout Omega Collection
WOLFENSTEIN II - THE NEW COLOSSUS
Wolfenstein: The New Order
Wolfenstein: The Old Blood
World of Final Fantasy
WORLD WAR Z
WRC 7
WWE 2K20
XCOM 2
Yakuza 0
Yakuza 6 The Song of Life
Yesterday Origins
Yu-gi-oh! Legacy Of The Duelist
Zombi
Zombie Army Trilogy
Zombie Vikings - Ragnarok Edition



* MAU ISI DI LUAR LIST GAME DI ATAS ? BISA AJA..

ada risiko game bakal hilang gak gan? misalnya saat update firmware atau risiko lainnya.