10.A
11.6" Folder Sleeve Laptop Apple Macbook Air Case Bag
Harga Rp 200 ribu
Guarantee 100% new
� 100% Brand New
� Color: Brown
� Stylish and fashional and simple design
� Leather texture surface
� Fully protect your Macbook Air from scratch or damage
� Perfectly fits Macbook Air 11.6" or ipad
� Size: 30.7 x 21 cm
Note: The bag fit for Macbook Air Only,
10.B
13.3" Folder Sleeve Laptop Apple Macbook Air Case Bag
Harga
Rp. 200 ribu
10.C
Leather Envelope Case Bag Pouch For iPad 1 and iPad 2 brown
Harga
150 Ribu
Color : brown
Material:PU soft leather
it looks like the real office envelope,
size: 9.7 "
10 D.
Macbook 13" Luxa2 Metropolitan Slim Envelope Case
Harga 700 ribu
untuk detailnya silahkan kunjungi
http://www.luxa2.com/product_showroom.aspx?s=63
Classy Vintage Style Case with Comprehensive Protection
A vintage style of the classical envelope design, the Metropolitan Slim Envelope is designed with style and protection in mind. Its flap uses eyelet closure to securely keep your 13" Apple Macbook Air or Macbook Pro in place. Stay relaxed knowing your Apple MBA or MBP is well protected, no matter where you take it!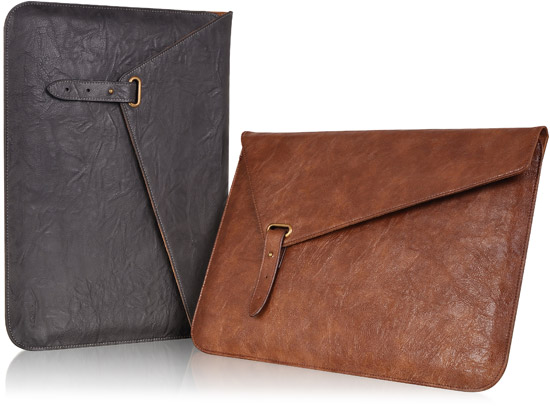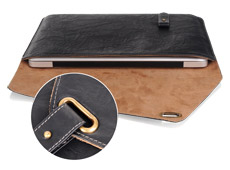 Spoiler

for

Foto fotonya

:
10 E
Dark Brown Stylish Leather Style sleeve pouch folder for Macbook Air
Ada 2 ukuran 11.6" dan 13"
Harga
Rp.350 Ribu
14 A
.
Nillkin Gentleman Flip Genuine Leather Case Cover +LCD Guard for Apple iphone 5
Harga
Rp. 250 Ribu
Nillkin Gentleman Folio Style Flip Leather Cover Case + LCD Screen Protector For iPhone 5
Features:
1.100% Nillkin Brand New in retail box.
2.Compatible with: iPhone 5
3.100% Removeable
4.Colro:Black
14.B
Nillkin Premium Matte Hard Cover Case +LCD Guard For Apple iPhone 5 5th Gen
Harga
Rp. 175 ribu
Nillkin Premium Matte Hard Cover Case +LCD Guard For Apple iPhone 5 5th Gen
Description:
* Complete Edge Protection with thickly four corner prevent getting impact easily.
* Silicone case is built and designed to fit phone perfectly.
* All opening, buttons, connectors and speaker position are placed perfectly to give hard case a sense of unity with phone.
* Color: Black/Brown
Compatible with:
Apple iPhone 5 5th Gen