UPDATE 02 APRIL 2012
- Can Love Become Money Ep.05-09
- Dream High 2 Ep.15-16End
- Feast Of The God Ep.13-16
- Glowing She Ep.05-06
- Live In Style Ep.21-28
- Korean Peninsula Ep.13-16
- My Husband Got A Family Ep.05-10
- Operation Proposal Ep.13-16End
- Salamander Guru Ep.08-09
- Shut Up Flower Boy Band Ep.15-16End
- Skip Beat Ep.12
- Syndrome Ep.11-14
- Twelve Men In A Year Ep.11-13
NEW KOREAN DRAMA
- Dummy Mommy Ep.01-05
Synopsis :
A tale of love, conflict and reconciliation between three women of different generations. Young Joo, a genius with an IQ of 200 and the youngest editor of a leading fashion magazine, is constantly embarrassed by her dim-witted mother, who has an IQ of 56. Ashamed of her mother's intellectual disability and suffocated by her affection, Young Joo runs away to get married and leaves her mother behind. Young Joo, in turn, gives birth to her own daughter and finds herself in a different position.
- The Equator Man Ep.01-04
Synopsis :
Jang-il, the smartest of the school, and Seon-wu, the strongest kid in Yeosu, are best friends. Influenced by Jang-il, Seon-wu starts studying and working hard towards his dream. However, all of a sudden, Seon-wu's guardian, Kyung-pil, dies a mysterious death and Seon-wu becomes blind while investigating on the case. Su-mi witnesses the scene that Jang-il attacks Seon-wu but remains silent on it and waits for the right moment. Ji-won, who is a volunteer reader for visually impaired people, meets Seon-wu by chance and they fall in love. Despite his strong feelings for Ji-won, however, Seon-wu breaks up with Ji-won so she can have a better life. 13 years have passed. Jang-il becomes a special prosecutor. Seon-wu becomes a young CEO of Royal Tree, an investment trust company. Ji-won works as a VIP party planner at a five-star hotel. And Sumi becomes a hyperrealism painter. They all have gone their separate ways. However, the fate draws them back together…
- Fashion King Ep.01-04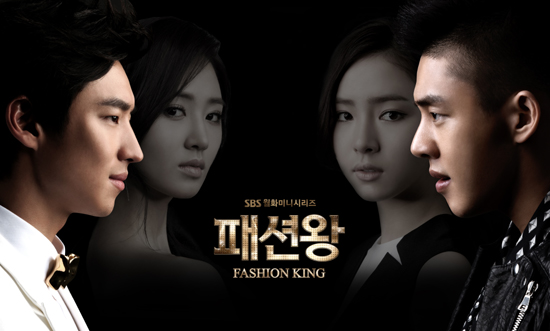 Synopsis :
Fashion King tells the story of a young man who makes it big in the fashion industry. Young Kyul (Yoo Ah In) begins his career as a poor, aspiring designer in the streets of Dongdaemun. Shin Se Kyung will play his female counterpart Ka Young. Fashion King will focus on the youths' experiences of challenges, success, love, and desire.
- King 2 Hearts Ep.01-04
Synopsis :
This drama is set in modern day where South Korea is governed by a constitutional monarchy. Lee Jae Ha is a handsome and materialistic crown prince that doesn't care about politics. He falls for Kim Hyang Ah, a North Korean special forces agent.
- Rooftop Prince Ep.01-04
Synopsis :
"Rooftop Prince" is about a Joseon Dynasty prince who jumps 300 years into the future (our present time), where he meets a woman who looks just like his lost princess.
- The Strongest KPop Survival Ep.01-04
Synopsis :
Kang Woo Hyun, leader of the group M2, captivates fans with his killer smile and his charisma. Ji Seung Yeon dreams of becoming a hip-hop legend, she unexpectedly ends up dressing as male idol to join a group. Kang Changmin thinks that the world turns around him, and dreams of being a soloist of ballads. Ria is a great celebrity who represents to the whole nation.
- Love Rain Ep.01-02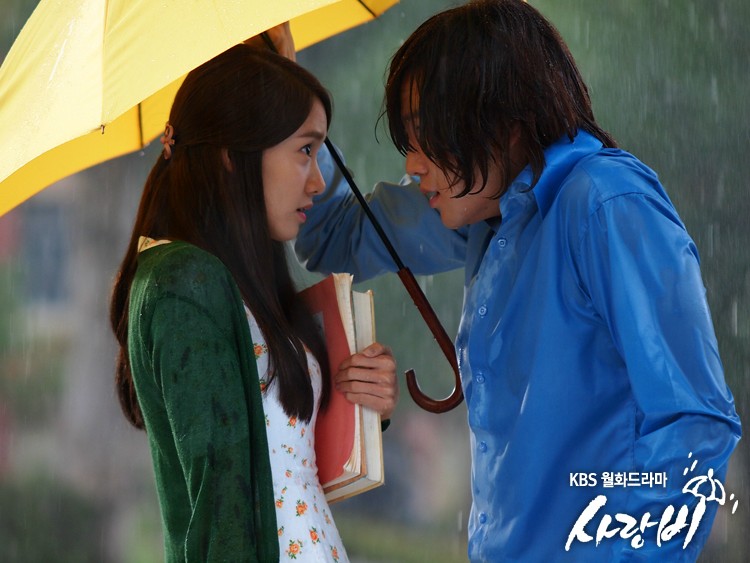 Synopsis :
"Love Rain" depicts a 1970's pure love and a love from the present day at the same time. It shows how the offsprings of a previous ill-fated couple, who met in the 1970s, managed to meet and fall in love. Seo In Ha and Kim Yoon Hee, a art student and a shy beauty, met and fell in love with each other during college in the 1970s but unfortunately their love was fated to never be. Now in the present 21st century Korea, Seo In Ha's son, Seo Joon (a liberal photographer) meets and falls in with the daughter of Kim Yoon Hee, Kim Ha Na, a cheerful and energetic girl who's personality is different from her mother's. Will their love for each other keep them together or will they have to face the same fate as their parents?
- Monster Ep.01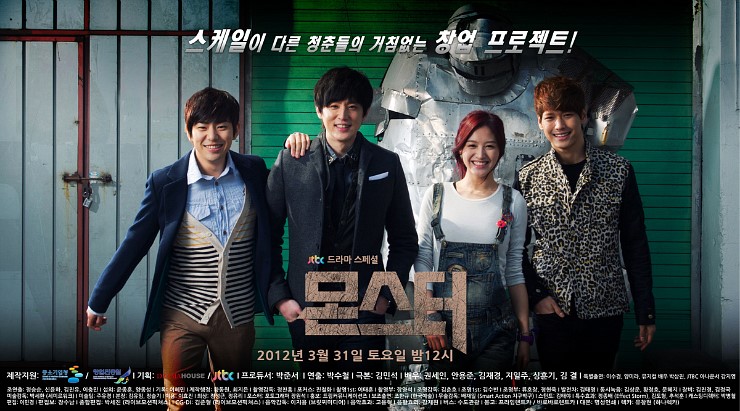 Synopsis :
Drama series follows a group of young people who work towards launching a business and achieving success.
NEW ADDED JAPANESE DRAMA
- Lady Saigo no Hanzai Profile Ep.01-10 End
Synopsis :
"LADY" focuses on a team of profilers in the CPS, a fictional police division that deals with analyzing criminal behavior. Kitagawa plays the part of Shoko, a gifted profiler who returns to Japan after working with the FBI in the United States. Her character is described as a "crime maniac," as she is overly knowledgeable about past crimes, while also being unskilled in matters of romance. –Tokyograph
- Good Life Arigato, Papa Ep.01-11 End
Synopsis :
The basis for the drama is the novel "Kashikogi" by author Cho Chang-in, which has sold 2 million copies in Korea since its publication in 2000. It has already been adapted as atelevision drama and a stage play in that country. On February 4, Shogakukan is publishing the book in Japan under the title "Good Life." Sorimachi plays the part of Daichi Sawamoto, a newspaper reporter who has always prioritized his work over his family. When his wife suddenly leaves him, he finally notices the love he has been receiving from his son. Just as he decides to answer back, it is discovered that his son has leukemia.
- Face Maker Ep.01-13 End
Synopsis :
Kirishima, a skilled plastic surgeon who previously used to work for the US 'Federal Witness Protection Programme'. His nickname is "Face Maker." Patients come to him seeking to change their lives, and he grants them that wish with a new face. He doesn't take money but asks for his patients' previous faces as a payment. How would you feel if you encountered someone with your former face?
Thanks