Halo gan,
mau nawarin barang bagus dan murah:
Amplifier bikininan Magnat seri MA 400
Robust housing with milled, 5 mm thick aluminium front panel
High-grade controls made of solid machined aluminium
MM phono pre-amplifier with low noise operational amplifiers
4 high-level inputs
Additional 3.5 mm audio input on the front panel for connecting portable devices
Tube pre-amplifier with ECC88 double triodes
Selected and "burned-in" (60 hours) tubes
Broadband high-performance power chip
Generous and encapsulated loudspeaker outputs
Headphone jack
Sophisticated power supply with generously dimensioned toroidal transformer
Separate standby power supply for low power onsumption in standby mode
Simple, menu-guided operation
Clear legible alphanumeric display
penampakannya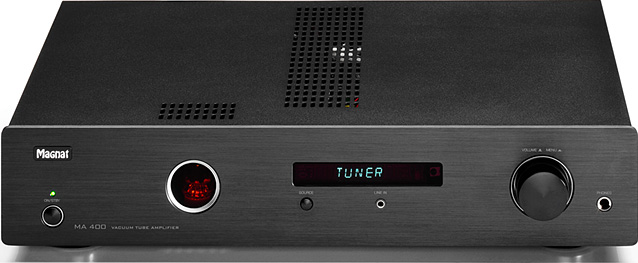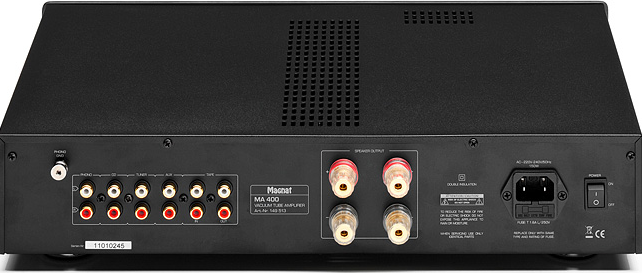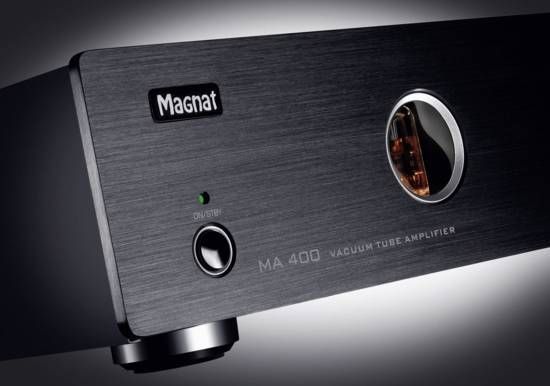 catalog produk bisa dilihat:
http://www.magnat.de/image/magnat/Ma...nat_2012en.pdf
berikut reviewnya:
http://www.audiokomponentai.lt/image...-Ifn7-11en.pdf


Take-off instead of no-go The MA 400
performed gracefully and delicately during CD playback and alluded immediately to its character which is shaped by
the tubes
. The strengths of the unit emerged beautifully, for example, in tracks dominated by acoustic guitars, such as Lynard Skynards' »The Last Rebel« (»Endangered Species«, Sony Music)or Kansas' »Dust In The Wind« (»Dust In The Wind – Kansas Best«, Sounds): With wonderfully transparent highs and rich, full sounding string instruments, it simply underpinned the impression of a rather warm and soft sound pattern. The fact that the MA 400, despite two different origins, is ultimately a whole unit and is capable of really rocking out with relatively modest power reserves, quickly became clear after a courageous twist of the volume knob. This was evident in the Police classic »Message In A Bottle« (»Live!«, Universal Music) from the excellent recording of November 1983 in Atlanta. Stewart Copeland's exciting drum beats, Andy Summers' brilliant guitar riffs and Sting's intricate bass work were reproduced by the Magnat cleanly, clearly and stress free at relatively high levels. The MA 400 generated more oomph in the phono stage, where it relected on the virtues of its high level inputs. It successfully generated and maintained the punchy beat of the drum and bass guitar in the bass and mid-ranges in a powerful and lively manner to provide Bruce Cockburn's »Lovers In A Dangerous Time« (»Stealing Fire«) with a relentless energy. Queen's »Is This The World We Created?« (»The Works«, EMI) sparkled throughout the room with a
crystal clear treble that never appeared too sharp and voluminous vocals
from Freddie Mercury.
bisa dicek, harga retail 400 euro (5,2 juta).
Ane lepas dengan harga nett
4 juta saja, stok terbatas
(sudah net dan sangat murah harganya)
ini barang baru dan bergaransi.
fast response call/ sms : 0819 0888 0302
tag: tube amplifier stereo murah magnat clearance sale amplifier tabung hybrid magnat ma 400
===================================================
lapak ane yang lain: Wharfedale 9.1 diamond anniversary edition 75th
http://www.kaskus.co.id/showthread.php?t=15712518
===================================================