OVERVIEW :
GPSMAP 720 is a stand-alone touchscreen chartplotter that brings a new level of functionality to your vessel.
Featuring a brilliant 7" (17.78 cm) display, GPSMAP 720 puts all the information you need right at your fingertips.
GPSMAP 720 is preloaded with a worldwide basemap and accepts additional map data for greater flexibility.
In addition, GPSMAP 720 accepts radar input and offers full NMEA 2000® connectivity for greater convenience when adding extra sensors.
Take Control by Touch :
Input is easy with GPSMAP 720.
Whether you're changing course or simply reviewing information in front of you, the intuitive touchscreen interface makes for simple operation.
The device also offers flexible brightness levels for daytime readability along with low-light dimming during night use.
And with a widescreen display that's rugged and waterproof, it's made to perform in any situation.
Physical & Performance:
Unit dimensions, WxHxD: 8.8" x 5.6" x 3.1" (22.4 x 14.2 x 7.9 cm)
Display size, WxH: 6.0" x 3.6", 7.0" diagonal (15.2 x 9.1 cm, 17.8 cm diagonal)
Display resolution, WxH: 800 x 480 pixels
Display type: WVGA display
Weight:2.48 lb (1.1 kg)
Other:
Transmit power: 1-kW RMS
Voltage range: 10-32 Vdc
Maximum depth: 2000 ft
dijual juga Alat-alat survey, alat-alat ukur, GPS(otomotoif, Marine, Handheld, geodetic), Compass, Perahu Karet, HT,dan accessories lainnya
mencangkup bidang Telekomunikasi, Pertambangan, Kehutanan, dll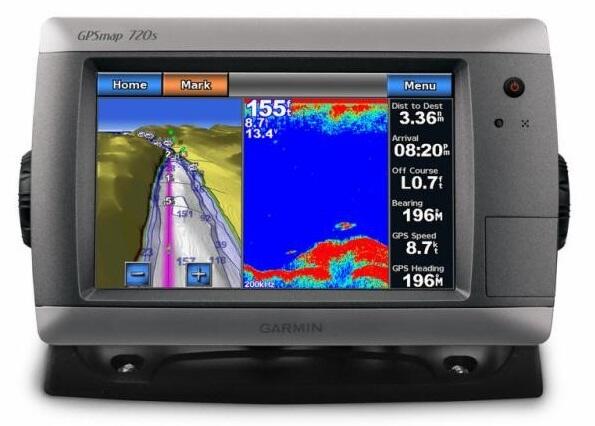 Untuk mendapatkan info lebih lanjut hubungi :
Contact : AULIA 0878-80428080/021-94866800
CV. GEMILANG COMMUNICATION
Jual GPS, Telepon Satellite, Dan ALAT SURVEY
Jl. Ciledug Raya No. 24
Petukangan Selatan, Jakarta Selatan 12270
WEB :
http://www.rumahgps.com